---
Originally Posted By Midian:


Could you tell us who Randy Weaver is and a summary of what happened?
---
On October 21, 1989, Randy Weaver was set up by ATF to cut down shotguns below legal length (it took them two years of trying, and taking advantage of him in desperate need for money for his family before he finally agreed), not so they could prosecute him, but so they could force him to become an informant for them by infiltrating a group of Aryan Nations (since they couldn't get in themselves). Randy had been to one or two meetings several years before, but didn't agree with their violent, militant views, and never returned.
Weaver refused to cooperate with ATF. He was finally charged and arrested on January 17, 1991, over 2 years after the sale of the guns. He was released on bail (virtually every penny his family had), and was told by the judge that if he was to fight his case and lose, he would have to reimburse the court for court costs, which would mean losing the only thing keeping his family alive: his land. Further, he was sent documentation from the court to appear on the wrong date (after the actual court appearance was scheduled), and ended up with a federal warrant out for him.
The US Marshalls service, prompted by false allegations by ATF about Weaver, had Marshalls in camo survailing him on his own property up in the very rural, isolated mountains of Northern Idaho, where his family lived in a simple house. On August 21, 1992, his 14-year-old son, Sammy, and a family friend, Kevin Harris (25), were out hunting on their property with their dog Striker, and, unknown to them, were approaching the camo'ed survailance team. It seems clear that one of the team shot and killed Sammy's dog with a suppressed MP5 as they approached. The boys, startled and afraid by the gunfire that had killed their dog, fired back in the general direction, and then ran away. One of the Marshalls, William Degan, rose up and shot Sammy in the back in response. Kevin, seeing this happen, shot and killed the now-exposed Degan before running back to the Weaver's home.
The Marshalls were evacuated, during which time Randy Weaver recovered his son's body and brought it back to his unattacked workshop. The Weaver's home, with Randy, wife Vicki, teen daughter Sara, Kevin Harris, and infant daughter inside, was soon sieged by federal agents, beginning a stand-off that would last for many days. Eleven snipers, including the infamous FBI HRT's Lon Horiuchi, were apparently given (illegal) orders to shoot the Weavers on sight, as they hid in the bushes outside the Weaver home.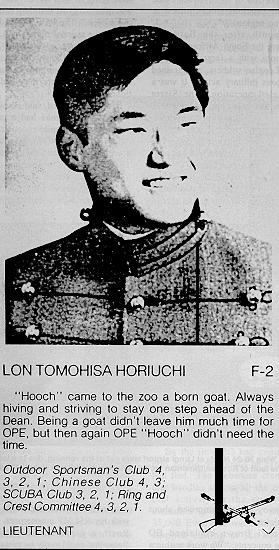 The following day, Randy Weaver had decided to give himself up to save his family. Before doing so, he wanted to pay a last visit to his dead son. Randy, Kevin, and Sara, carrying rifles at port arms and totally unaware of the snipers, went to the shack behind the house where Sammy lay dead, and said their final prayers. As they emerged to go back to the house, the Horiuchi fired on them, hitting Kevin, whom he claims to have mistaken for Randy, in the arm. Vicki Weaver, holding her infant in her arms, heard the shots and opened the door to the cabin as Randy, Kevin, and Sara ran to the door. Horiuchi fired again, hitting Vicki in the face, killing her. She died screaming and gurgling for nearly a minute, in plain view of Horiuchi. He later claimed to have been shooting at Randy, and that he hadn't seen Vicki, though this conficts with other evidence and testimony.
Over the next several days, the siege continued, with federal agents taunting Weaver over loudspeakers constantly about Vicki's death.
"Good morning, Mrs. Weaver! We had pancakes this morning. And what did you have for breakfast? Why don't you send your children out for some pancakes, Mrs. Weaver?" - FBI negotiator Fred Lanceley
Former Special Forces Colonel Bo Gritz finally arrived and was able to negotiate Randy's surrender shortly before a final assualt on the cabin was to be executed.
In the end, no Federal agents were ever brought to justice, despite several illegal actions, including the issue of illegal, unConstitutional Rules Of Engagement (ROEs), and Horiuchi's killing of an unarmed woman.
The government was eventually forced to pay Randy a 3.1 million dollar settlement in the wrongful death of Vicki Weaver (most agree the figure would have been considerably higher had the case gone to trial).
On October 30, 1996, former FBI section chief E. Michael Kahoe pleads guilty to obstruction of justice. In doing so, Kahoe admits instructing a subordinate to destroy all outstanding copies of an internal "after-action" report on the Ruby Ridge incident, despite having previously agreed to hand it over to the Justice Department
You can learn a lot more of the details from the Weaver's own book,
The Federal Siege At Ruby Ridge: In Our Own Words
, or by typing "Ruby Ridge Randy Weaver" into any search engine.
-Troy