Someone had asked about the 7.62x25 Tokarev as an alternative to the .300 Whisper. With the help of Randall from
AR15barrels
I got a 10.5 stub of 1 in 8 .308 barrel blank. Turned it to a nice barrel, chambered in the x25 and modified a bolt slightly.
The barrel is equipped with a standard extension, the chamber is the standard chamber. I am considering throating it a bit deeper (see below). The bolt had to be enlarged a hair because the brass for the x25 is a hair larger than the .223. You CAN make the x25 from 223 brass but that defeats part of the idea of using this instead of the .300 Whisper.
I used two old Parson's mags, one fitted with the Tromix retrofit that is used with the .50AE, which consists of a new follower and a spacer in front. The other mag was left untouched. The rounds fit just fine, I was using 110 VMax and 168 SMK both seated to 1.650 COL. They DID bulge the mag a bit so inserting and removing was a bit tough ....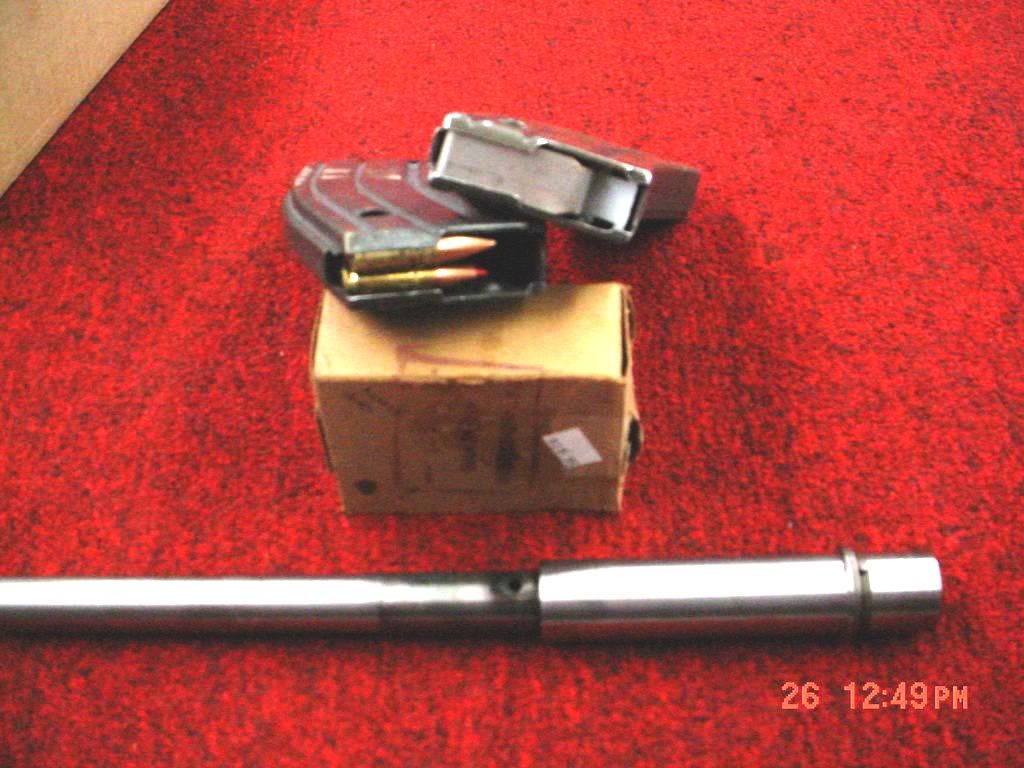 Set the barrel up with pistol length gas system, mated to MGI QCB upper (ideal test rig for this stuff) on top of a registered lower.
Results:
The unmodified mag did not work. It fed one round, then dumped two in the front of the mag where there was the void space. The mag with the Tromix spacer fed like greased goose snot. Mag was loaded with 20 rounds.
110 Vmax load was able to eject (quite far I might add) and reset hammer but would not strip next round. No recoil to speak of.
168 SMK would not eject fully. Recoil? Heck, hard to tell the round fired. Perhaps with other load it might be enough to eject.
Mil Surp would not eject, nasty corrosive stuff. Yuck. Need to find some of the S&B stuff.
Definitely worth working on load development as well as looking at altering the Tromix spacer to allow longer seated length (more powder). If set up as 16" barrel with pistol gas system it should work just fine. Going to get the Noveske Krinkov FH and see how that works, suspect it will make it work. Adding a suppressor to the barrel would make it cycle I am sure, just didn't have one with the right thread handy ....
Considering this round would just about work on gas, it leads me to believe that the 10mm can be done the same way with the PRI 6.8 mags, 6.8 bolt and spacer. Got a few 10mm barrels that are not working with 10mm MAG so they might get a second chance ....
More pictures and updates to follow