---
Originally Posted By coltshorty14:
I can't belive you havent parted that airgun our for the stock yet..
---
The thought crossed my mind until I looked a little closer.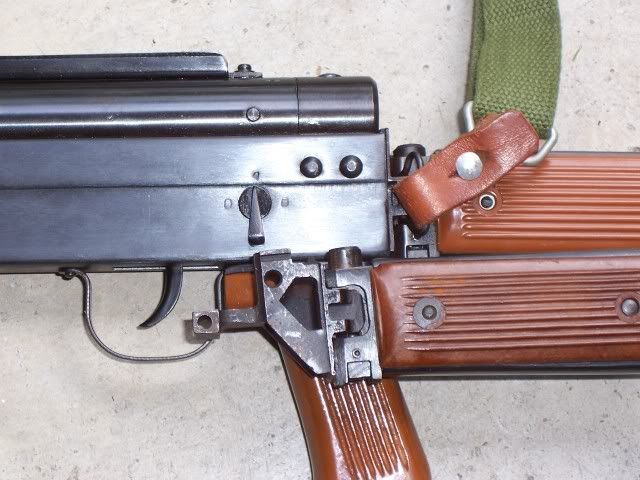 But it did inspire me to round up the real parts for a Chinese side folder build,notice the rear trunnion mounting holes on the AK sidefolder on bottom and the rivet pattern of the pellet rifle on top.
I found a MAK 90 reciever,someones abandoned project,and the rest of the sidefolder parts on the EE,now I just need to send everything to In Range to be refinished and assembled.
Edit to add;sorry about the feet!