Tactical Accessories Package for the Remington 870. Everything you need to turn your plain jane 870 into a the ultimate Home Defense/Tactical shotty.
Included:
-Surefire
618 Fore end weaponlight with switch blocker and new batteries
-SpeedFeed
Series I synthetic tactical stock with built in mag tubes to hold 4 rounds, also includes heavy duty velcro patch for attaching an additional 5 round shell carrier
-Tac-Star
4 round side saddle shell carrier
-Tac-Star
+2 magazine tube extension with new extra power mag spring
All items are in very good to like new condition. To buy all of the accessories listed individually would cost over $375. You get everything listed for only $250!!!
This pic shows the accessories except for the side saddle mounted on an 870.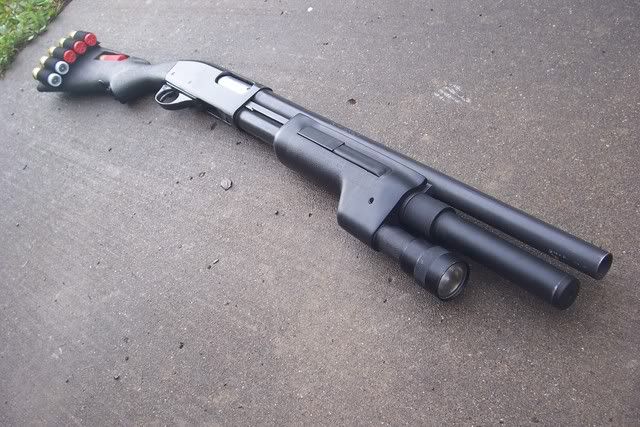 IM for fastest response.