This is SOLD.
For Sale: Ooops, this needs to be moved to the used section.
Built by Denny's Guns. This is a Noveske Afgan Midlength gas system SS barrel cut to 13.5 inches and has the KX3 Perm attached. Larue 12" FF handguard, Larue gas block and LMT Upper.
Upper has 300 rounds through it.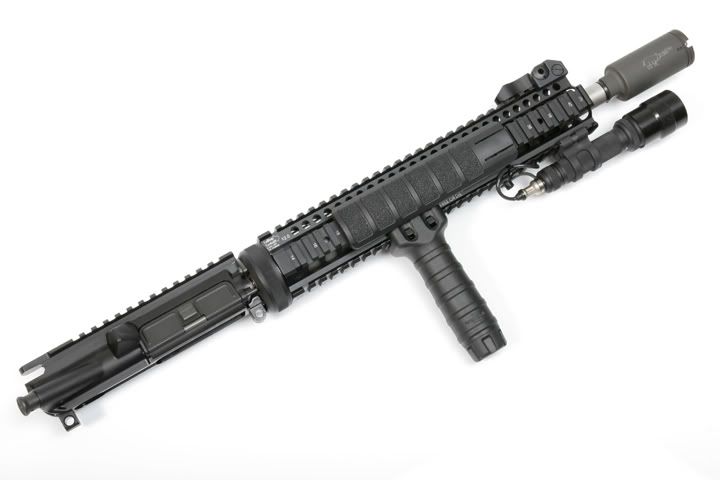 Does not come with the front sight, flashlight, VFG or rail panels. The upper only, no bolt or charging handle.
Price is $950.00 shipped. Paypal or Postal MO.