We did 320 shots of Miss RSA Saturday. Man talk about hard work, but me and Randall made it through.
BIO
Miss RSA is a college student working in theater and drama. She loves animals and works as a volunteer taking care of exotic animals at a retreat near Columbia, Mo. Her favorites are the big cats as she enjoys playing with them. You can also find her dancing at many of the hot spots around campus in the little free time she has.
Her second love is horses as she was a Rodeo rider in Jr. and Sr. high.
And her newest love is AK47's all types and she is looking forward to shooting as many variants as time will allow at Bulletfest.
If you want to know more about Miss RSA come to Bulletfest IV and ask her in person.
See you guys there.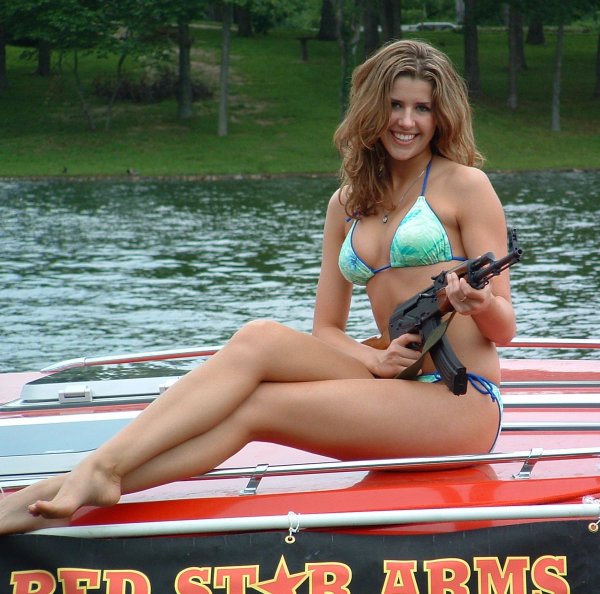 That is her AK she is holding in the picture boys! Molycoat finish and RSA trigger. She Loves it.