Friday night, LadyLiberty working the campaign trail in DE. Baby duty.
Dinner? Leftover spicy teriyaki chicken and a fresh out of the freezer Boddingtons.
Pulled out the trusty 'ol Tromix .458SOCOM with a box of very expensive ammo and my old Colt 1911. 'Nothin but big bores for boy's tonight in the old Capitol city suburb.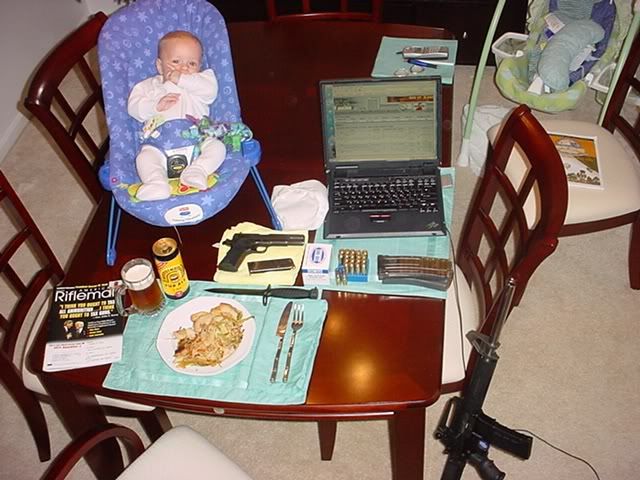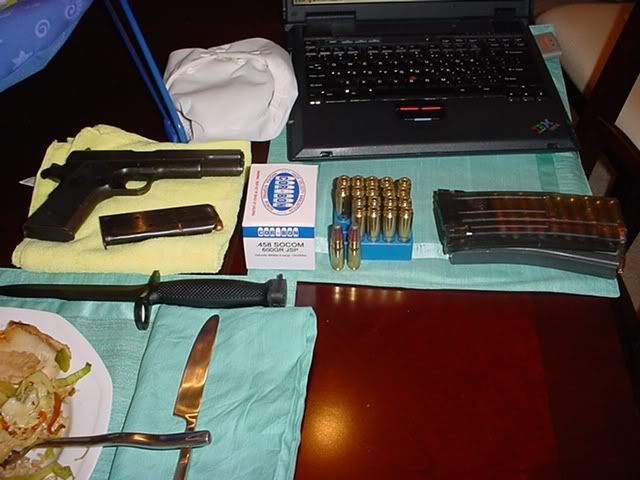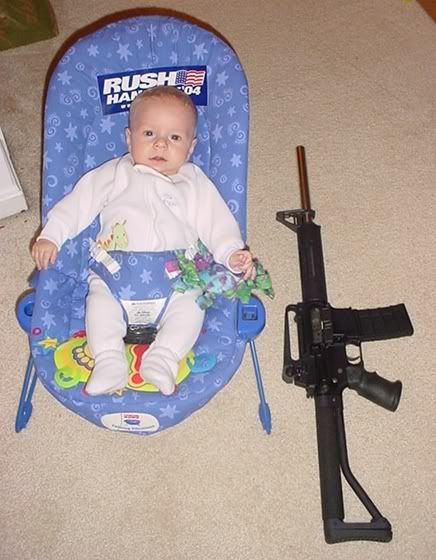 Ian is not part of the meal.
I took him down because those seats don't belong on the table.
Time to eat!
-LS