This is all a generalization, I am not speaking or teaching on behalf of Project Appleseed, just providing general pointers for those interested to make it easier.
Remember - saftey first, last and always. Bring tylonol - you'll hate yourself on sunday if you don't. Bring lots of water, and a way to easily drink it without having to walk away from the firing line. Do not fret your choice of equipment, Appleseed teaches fundamentals that are universal to your firearm and gear choice - they WILL work with you one on one to improve and guide your technique, and if needed, rifle modification to fit YOU.
The only real equipment recommendations I would make is run a USGI sling, if you run a rifle with an exposed box mag (like an AR) use the shortest mags you can - 30 round mags will keep you from being able to get into the proper position, and if your rifle doesn't have peep sights on it already see if some are available for it from
http://www.tech-sights.com/
. Appleseed teaches scope, peep sights, and leaf sights, but the accuracy advantage that peeps have over leafs, and the focus on fundamentals that you are forced to practice with irons make me say that if you're serious about going to learn how to shoot better, go with iron sights. Most folks take 3-5 Appleseeds to obtain a rifleman patch, but you're not going for the score, you're going for the experiance - right?
That said, safety first, last, and always. Appleseed has 4 rules of safety.
1) ALWAYS keep the muzzle in a safe direction
2) DO NOT LOAD until given the load command
3) Finger OFF THE TRIGGER until your sights are on target.
4) Make sure those around know and abide by the first 3. Everybody wants to leave with the same number of holes they arrived with. This is a team effort, so be a team player.
Appleseed also has 6 steps towards a safe rifle.
1) Mag out
2) Bolt back
3) Safety on
4) Flag in
5) Rifle grounded
6) Nobody touching
This is a safe rifle: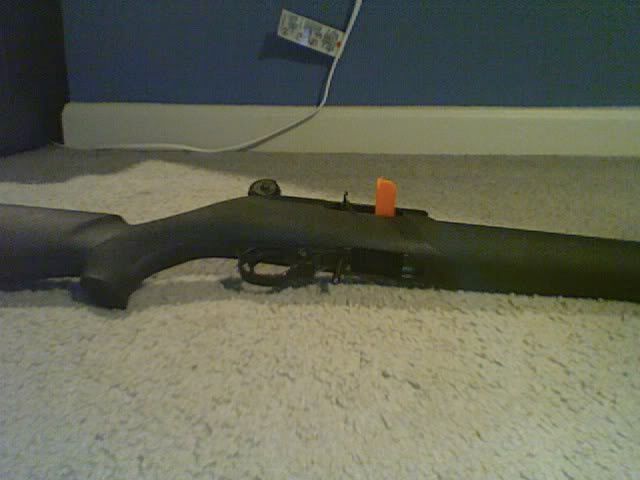 Appleseed recommends the use of a USGI web sling. It's a simple device that is easily used incorrectly if not given the proper instruction. I highly recommend that you utilize quick disconnect sling swivels. This jumbled mess is a USGI web sling with swivels.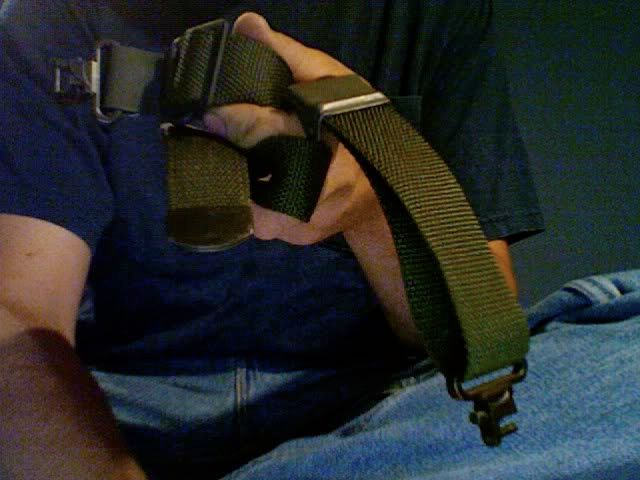 This is how you attach it on the front: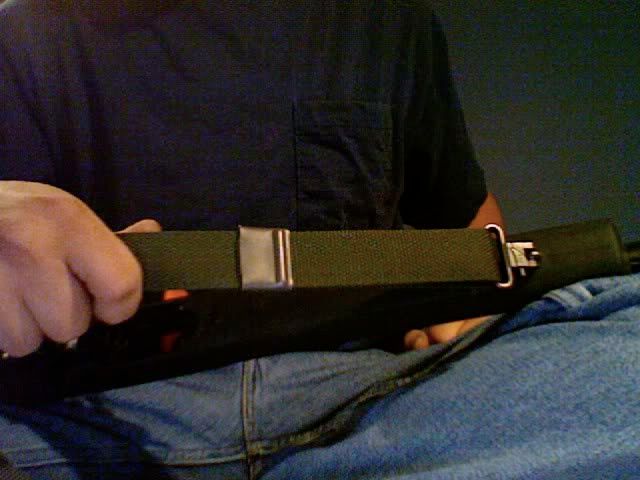 And the rear:
There is no twisting involved when mounted, it forms a straight line.
This is the buckle you will use to change the length of the sling when mounted: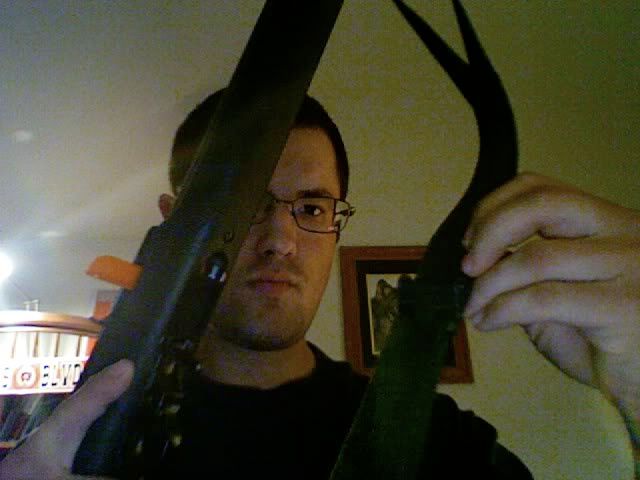 This is how you do that: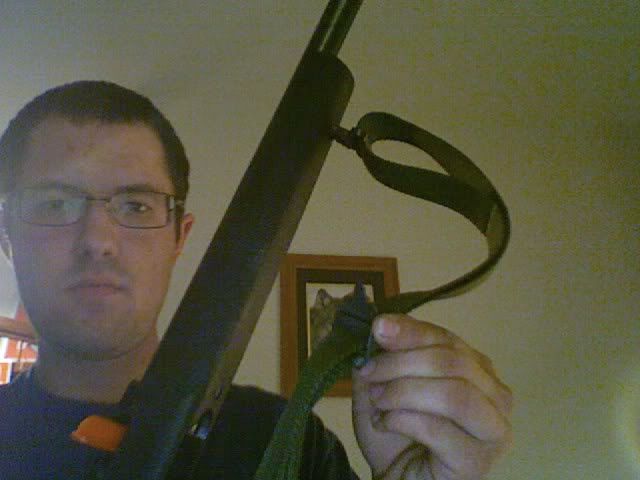 For a rule of thumb, with the rifle horizontal you want the sling to be long enough that there is about a hand's width (fully opened) between the trigger guard and the sling, like so:
This concludes beginner's sling mounting and safety brief. If you attend an Appleseed (which you all should) there may be modifications to the above. Obey them.