Close enough for me anyway.
Tanlegsintx was leaving for work this morning and said she smelled some 'gas' in the downstairs bathroom. I had been up since about 3am, and had not smelled anything. I checked it out and it smelled familiar but just thought it was from the fire logs from lastnight. Anyway, sat down and suddenly remembered that smell from work. Ozone caused by acring, burning wires ect.
So I race back to the bathroom and touch test every electrical device, vanity light ok, light switch ok GFCI hot as shit. I tripped the GFI test switch it activated
reset it and it reset
quickly went to the garage and killed the main 20A breaker, LOTO the breaker switch, make sure it is firmly seated ( I hate those stab-lock breakers ). I pull the plate off the receptical and can see some melted wires at the HOT side of the terminal. I pull everything out and this is what I see.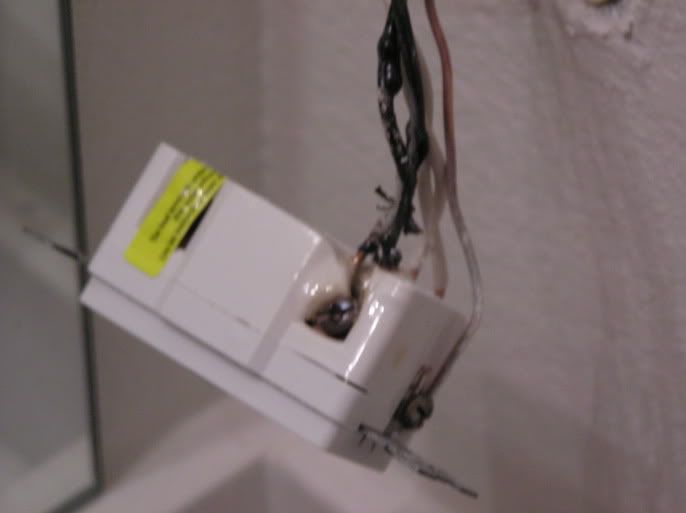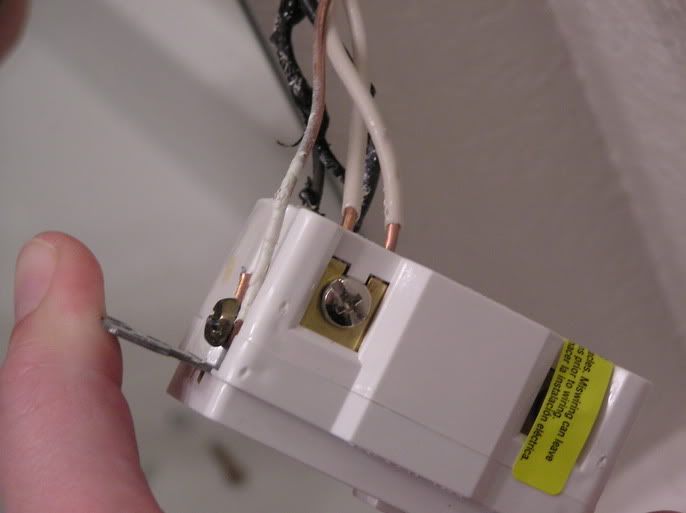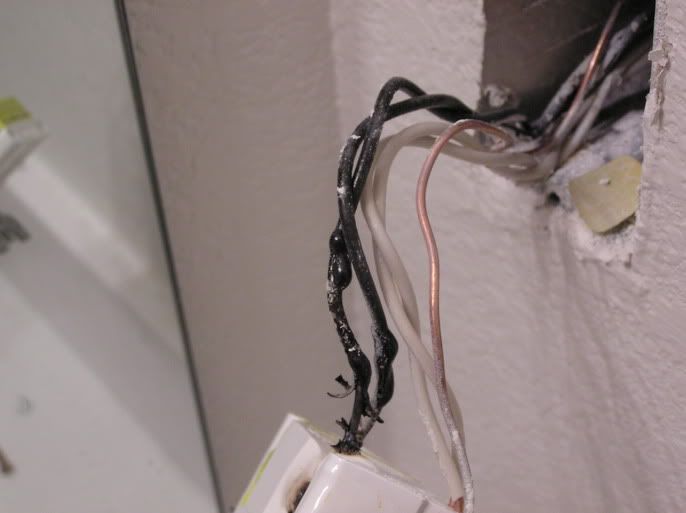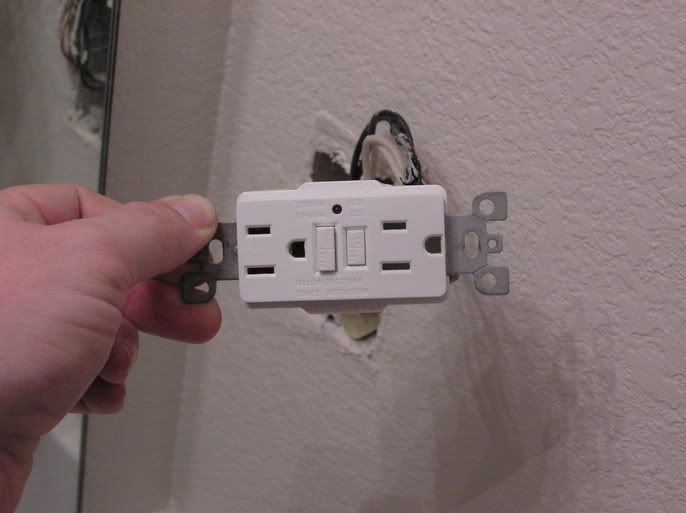 It's been just about 15 years since I've done residential wiring, but I don't think GFCI's are supposed to do this. It is a no name brand made in China.
We use Nitrogen purges at work to keep an oxygen depleated envoronment around our electronics (prevents flash) But I feel this could have gotten bad had the plastic material reached flash point.
It does not look miswired to me, possibly a MFG defect.
My question is: Should I call the Fire Martal to document this. Obviously the threat is contained.