The extreme cold in November caused Saginaw Bay to freeze over in December. That was as early as I can recall in my lifetime.
However this past month's warming trend melted even the shelf ice that forms along the shoreline. That has placed great stress on the last remaining breeding population of the endangered Great Lakes Ice Tortiose. Michigan State Department of Environmental Quality biologists are researching ways to artificially freeze the bay to preserve critical habitat & ensure these noble creatures can continue to reproduce in their last known breeding waters.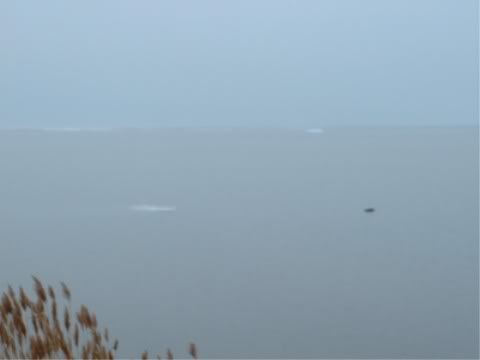 The groups Friends of Gravely Shoal along with the Charity Island Conservency have filed suit in Bay City federal court blocking implementation of the planned freezing of the bay stating a more complete environmental impact study must be undertaken.