Spent all of last week way up in Northern Maine, near Presque Isle, chasing Black Bear with my recurve!!! 5 of us from Mo, 3 from Conn, 1 from Pa, and 4 from NY. Fun to hunt with folks from such different "cultures" than Mid Mo!!! The weather was horrible, way too hot for much bear movement, but only 2 hunters didn't see bear. 4 were killed, mine was the only bowkill.
If you're looking for a bear hunt, Tony at Squapan Mountain Outfitters will hook you up!!!
All the comforts, except AC....lol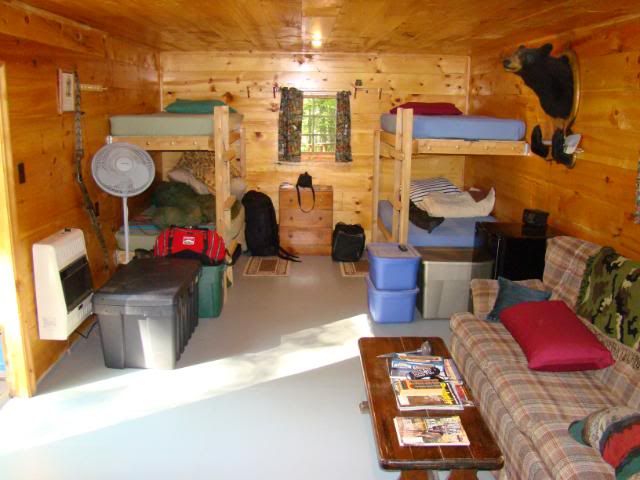 We took my buddies rig, that he had installed an inverter on, for the deep freezer!!! Worked great!!!