Some flix for the PA HTF guys.
Range was Kopple Big Beaver Sortsman's Association.
Guns were: Sig Sauer P226 Navy, Colt 6920, Bushmaster CAR-15, and GSG - 5.
Called my brother to see if he wanted to go shoot guns, here's what happened (very non-sequential) :
The usual EDC/"going out on the town" setup
,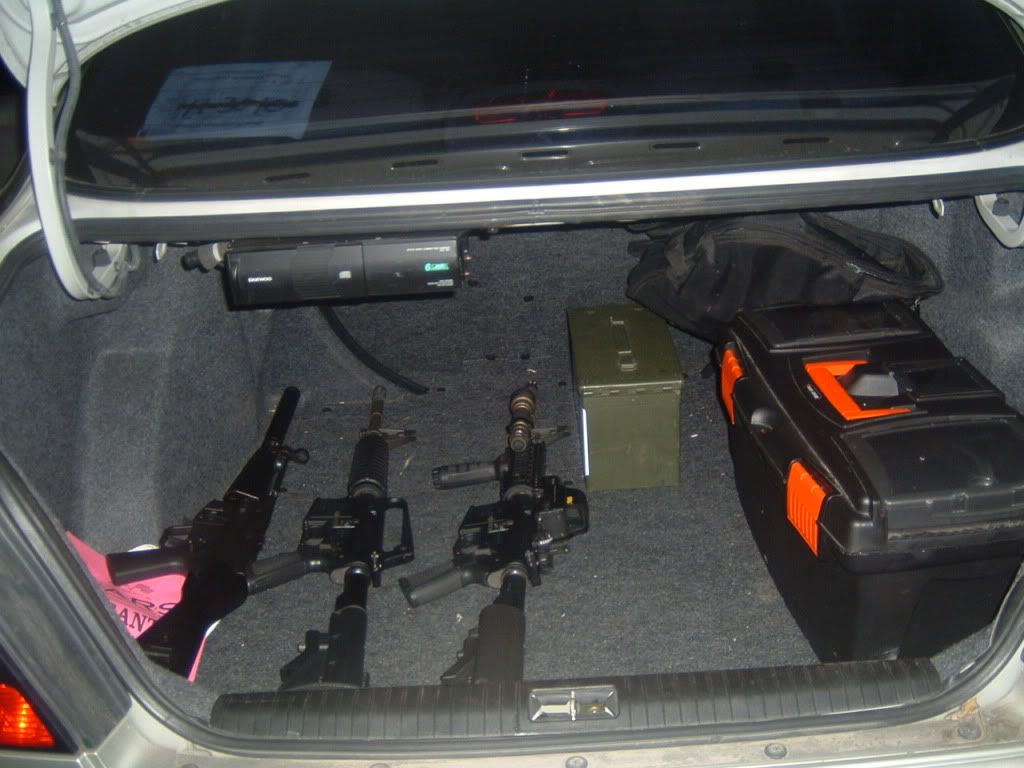 Some pistol shooting,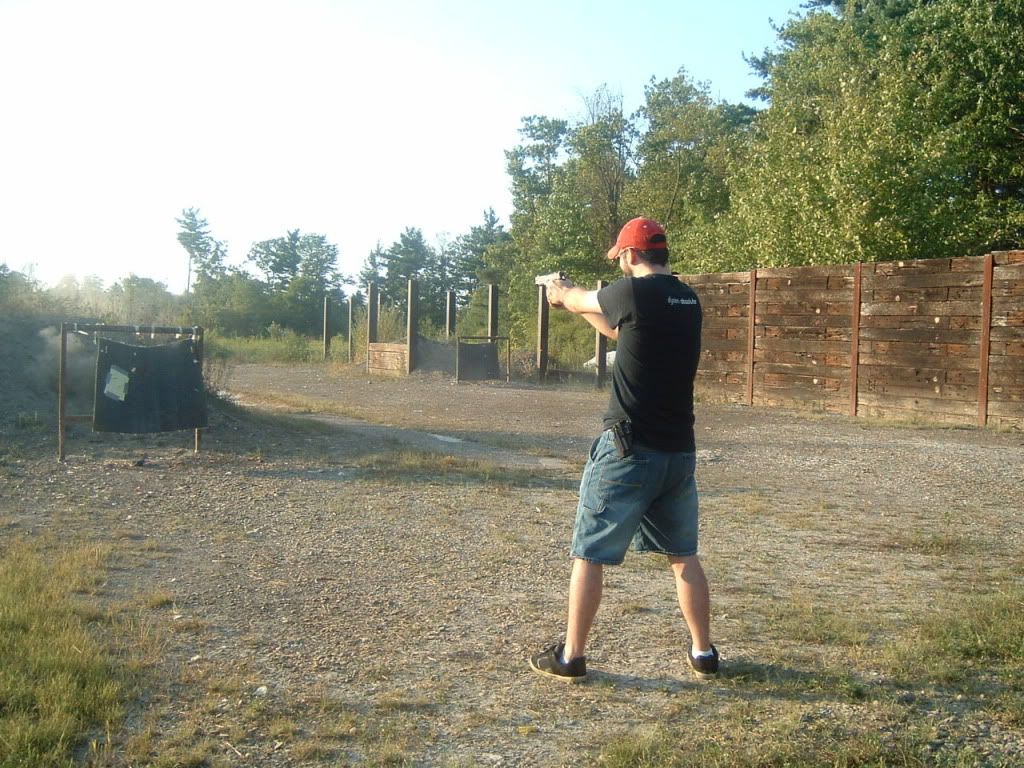 The smile that makes it all worth it,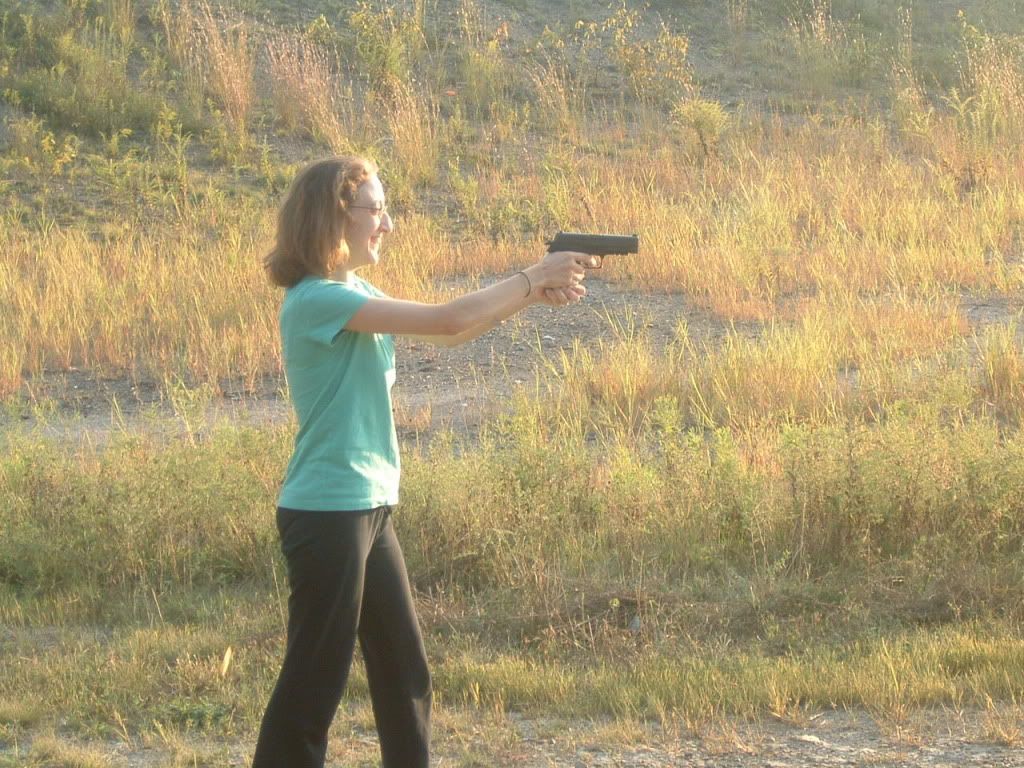 Some AR porn,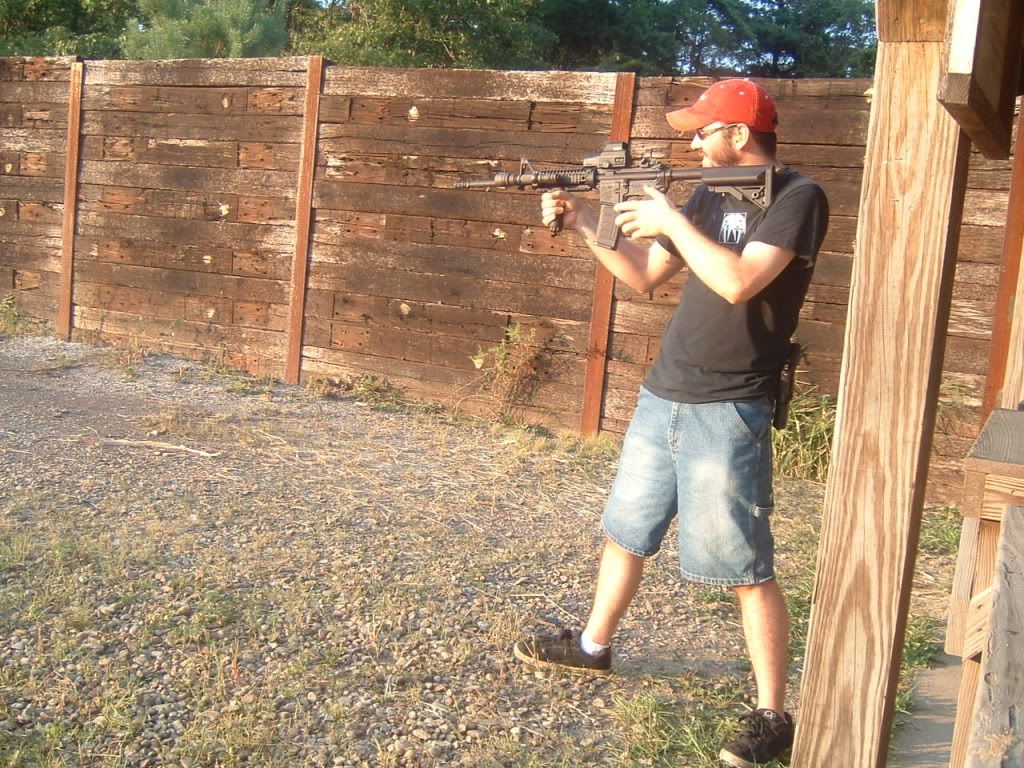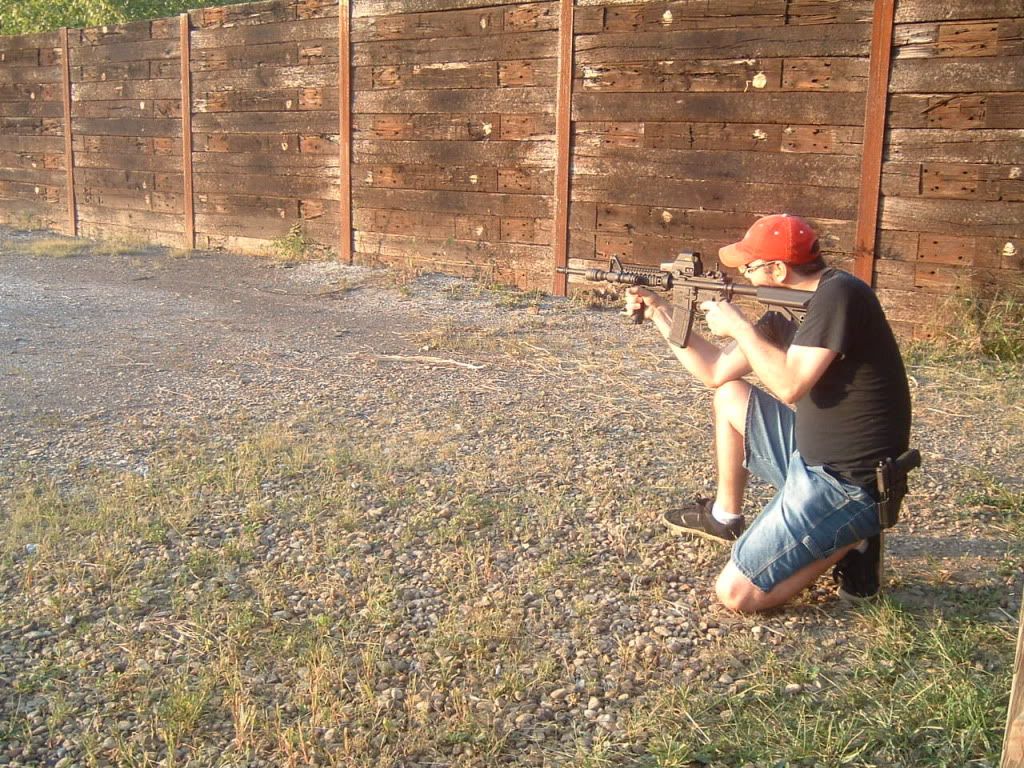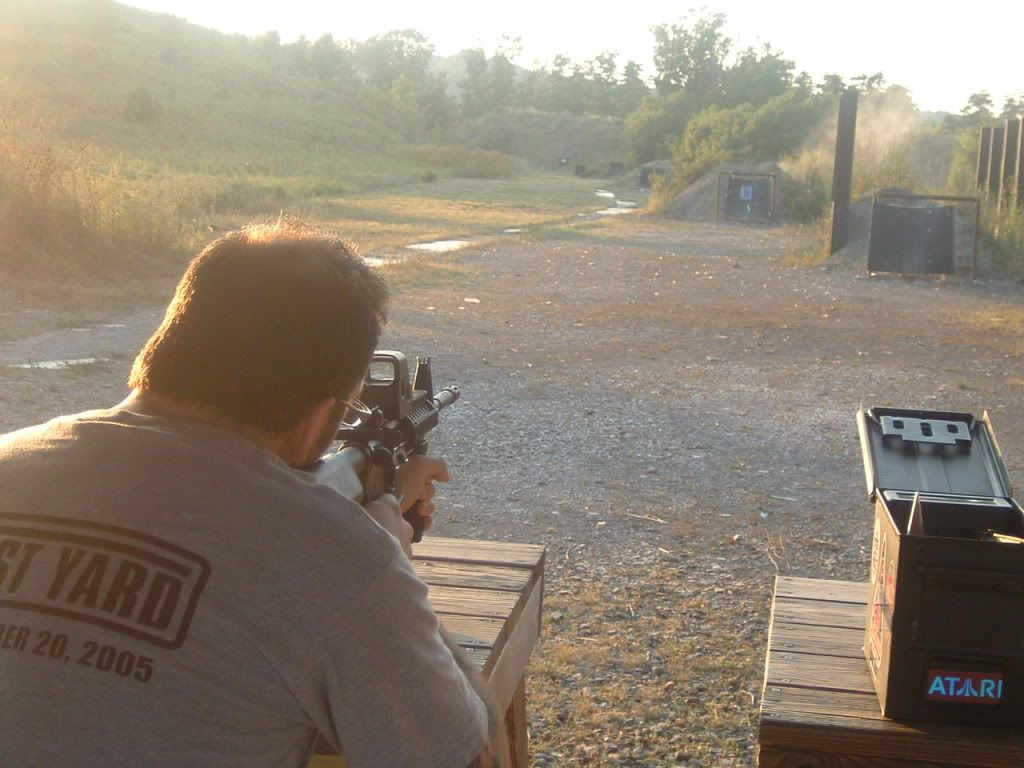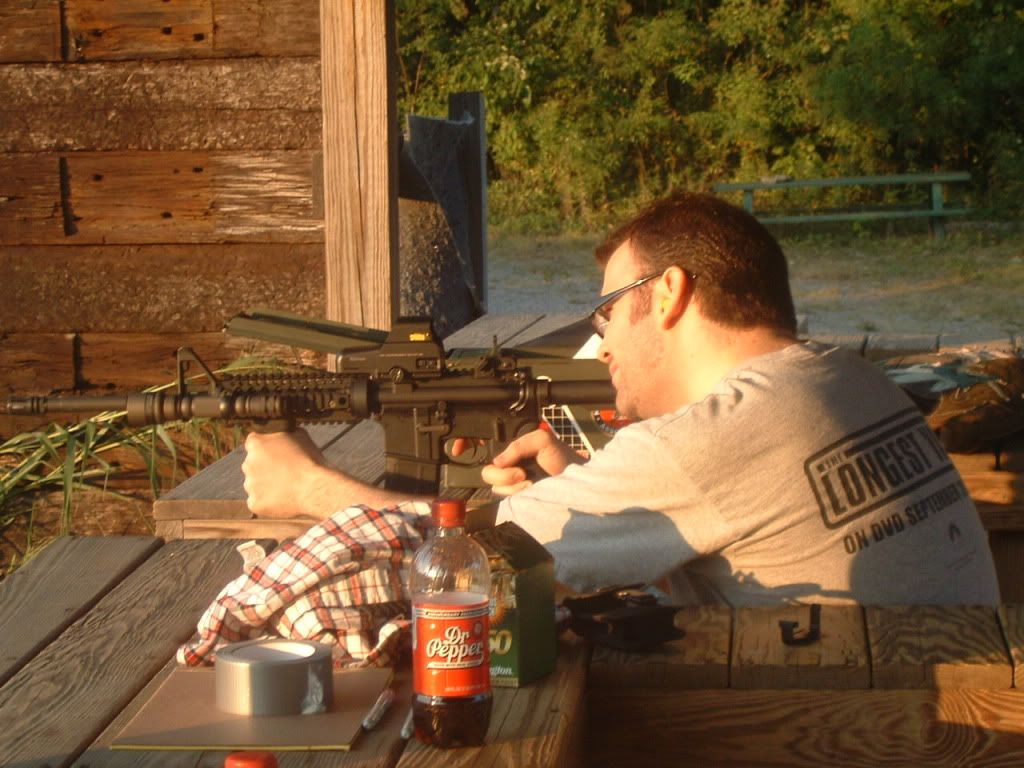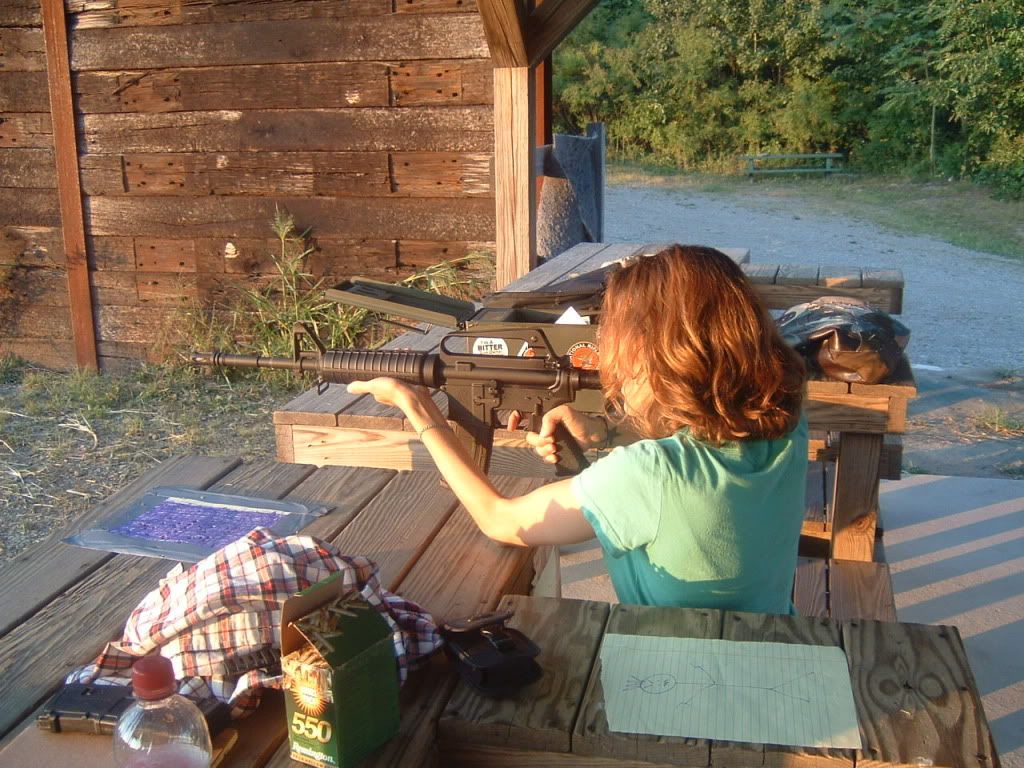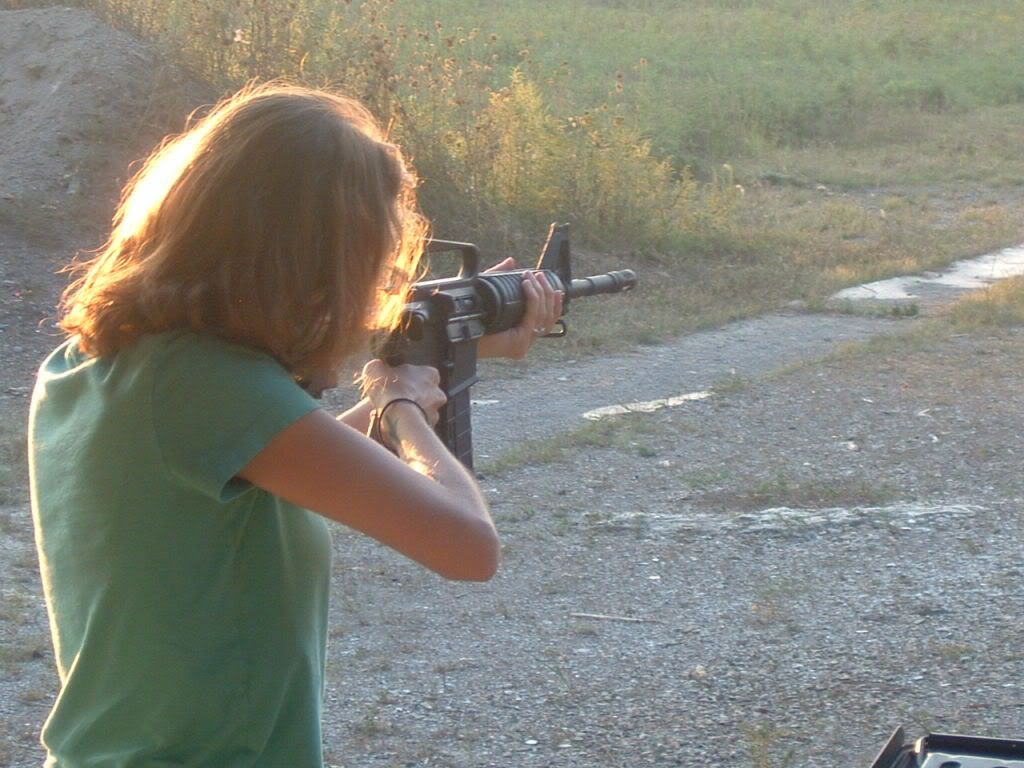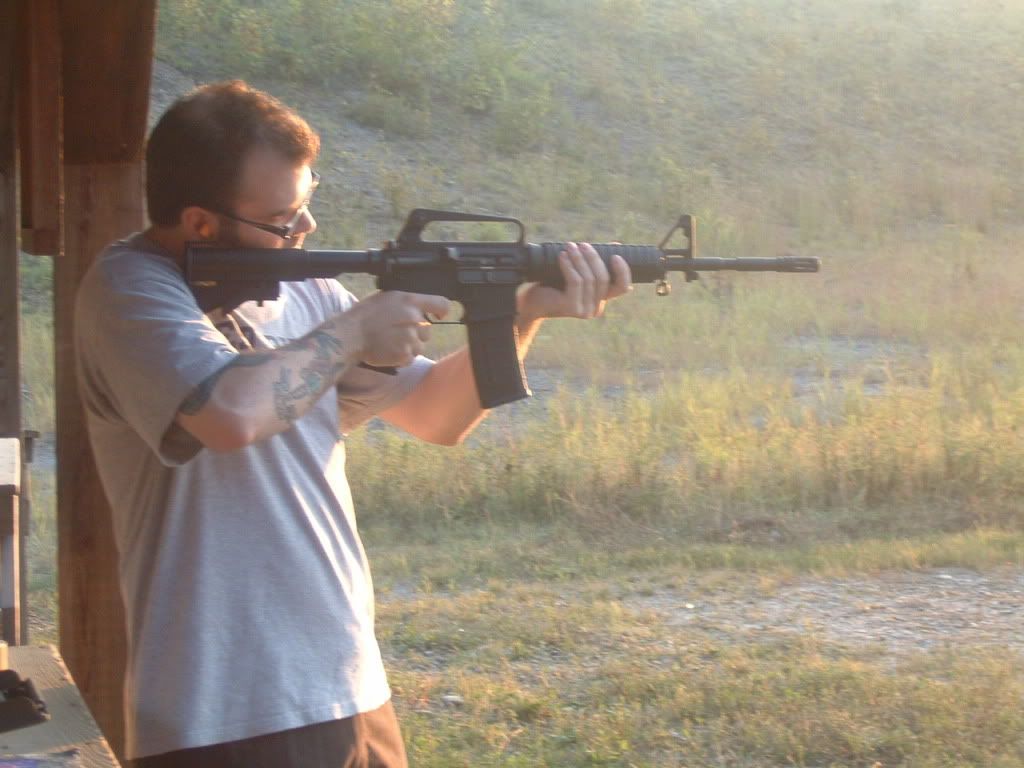 My wife heckling my brother,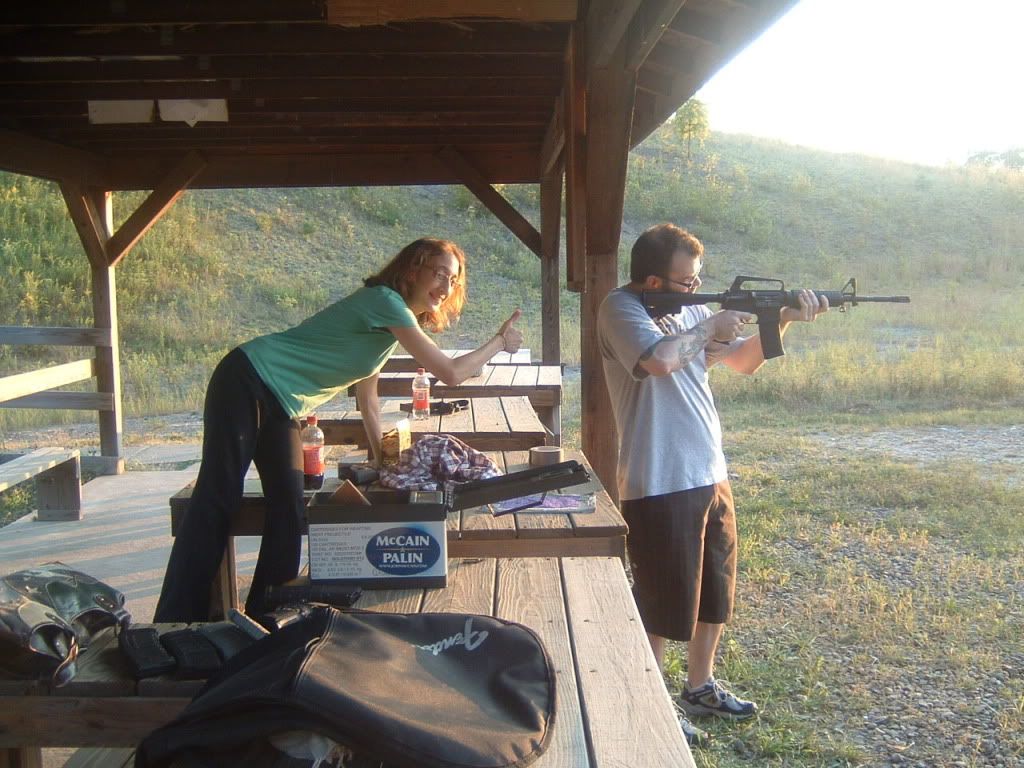 More AR porn –– trying to hit paper @ ~280 yards with no magnification,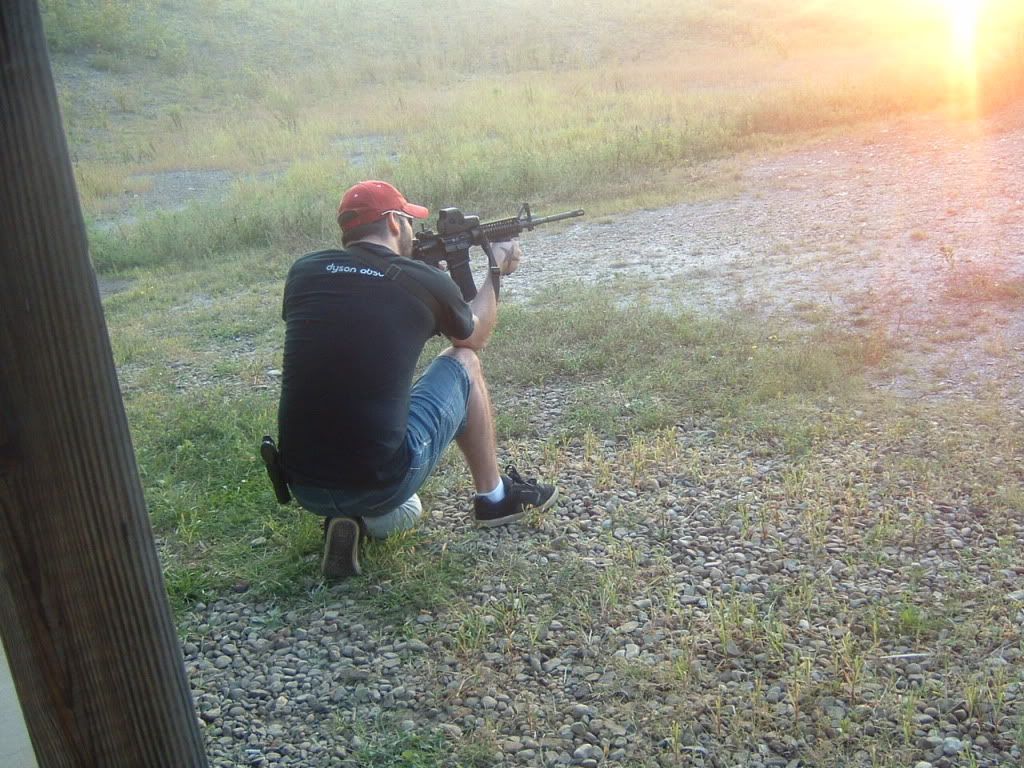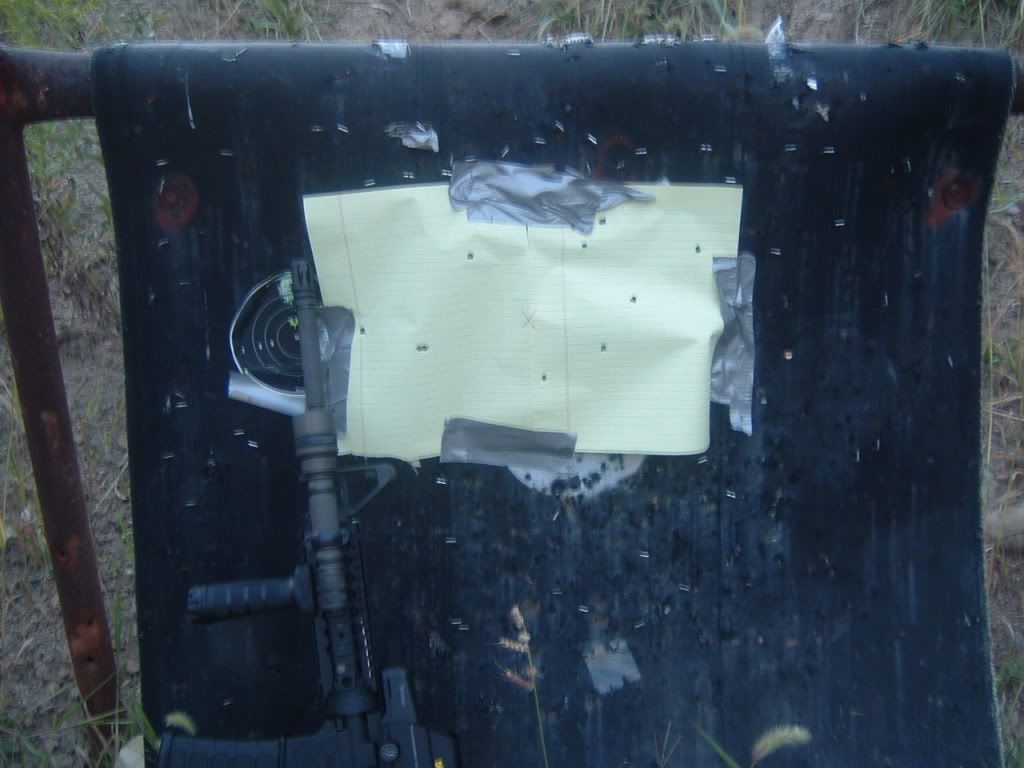 My brother taking his turn @ ~280 yards,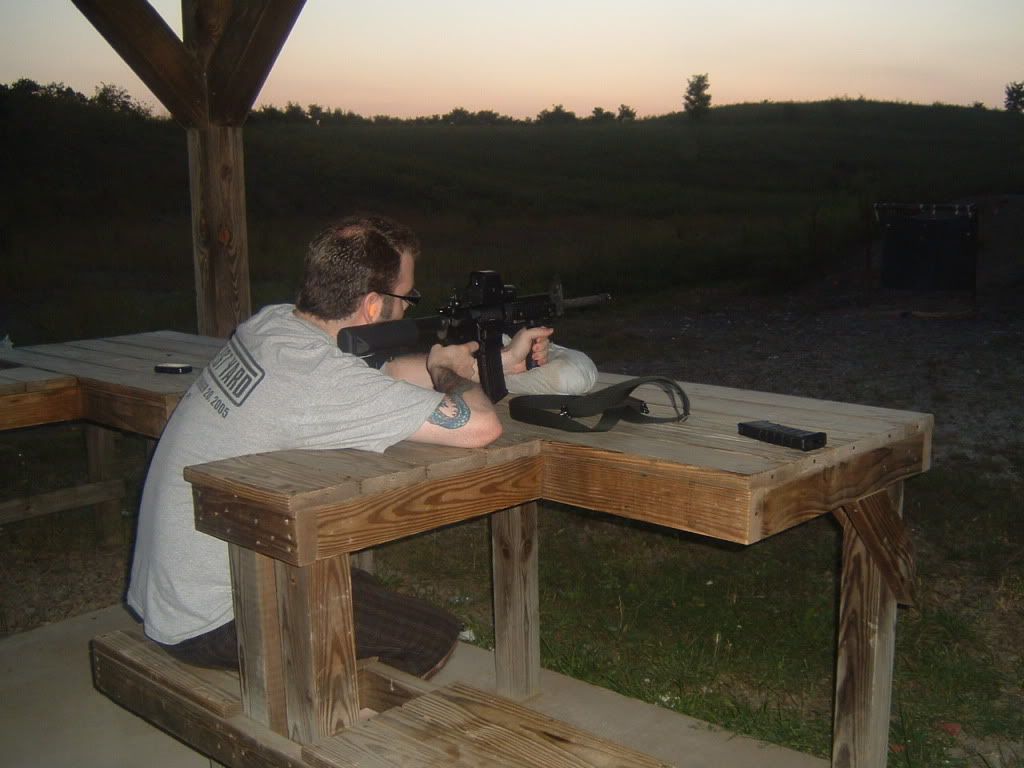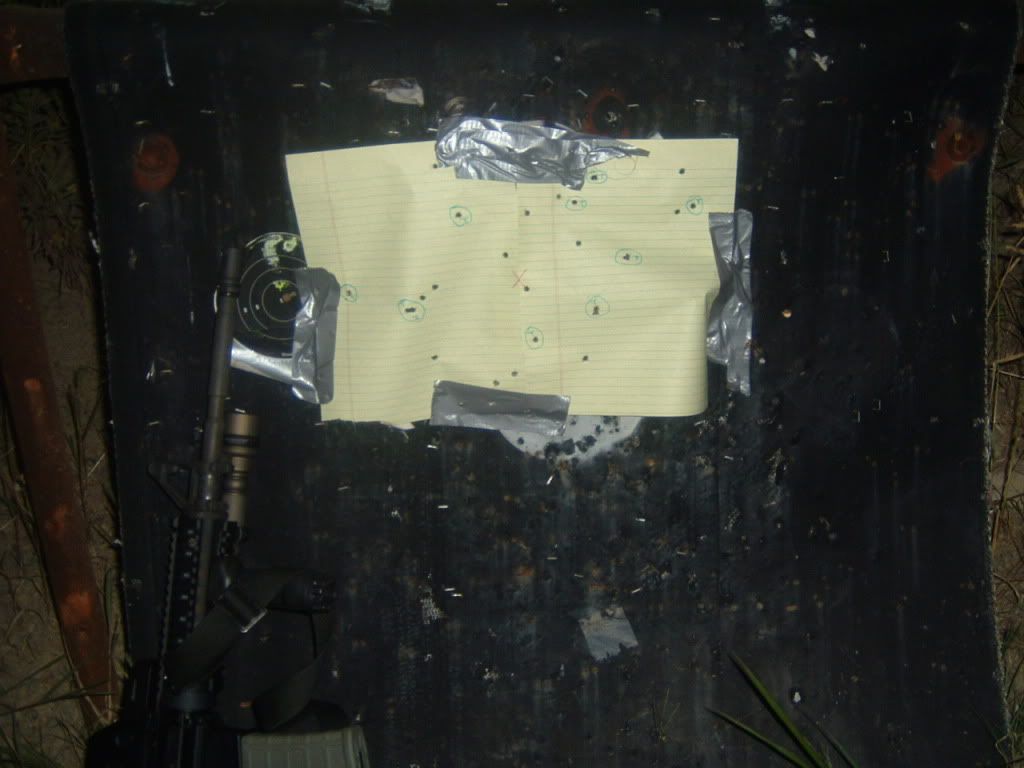 He did better than me.....with my own damn rifle (he was clever and dimmed the optic down some –– bastard).
Him celebrating,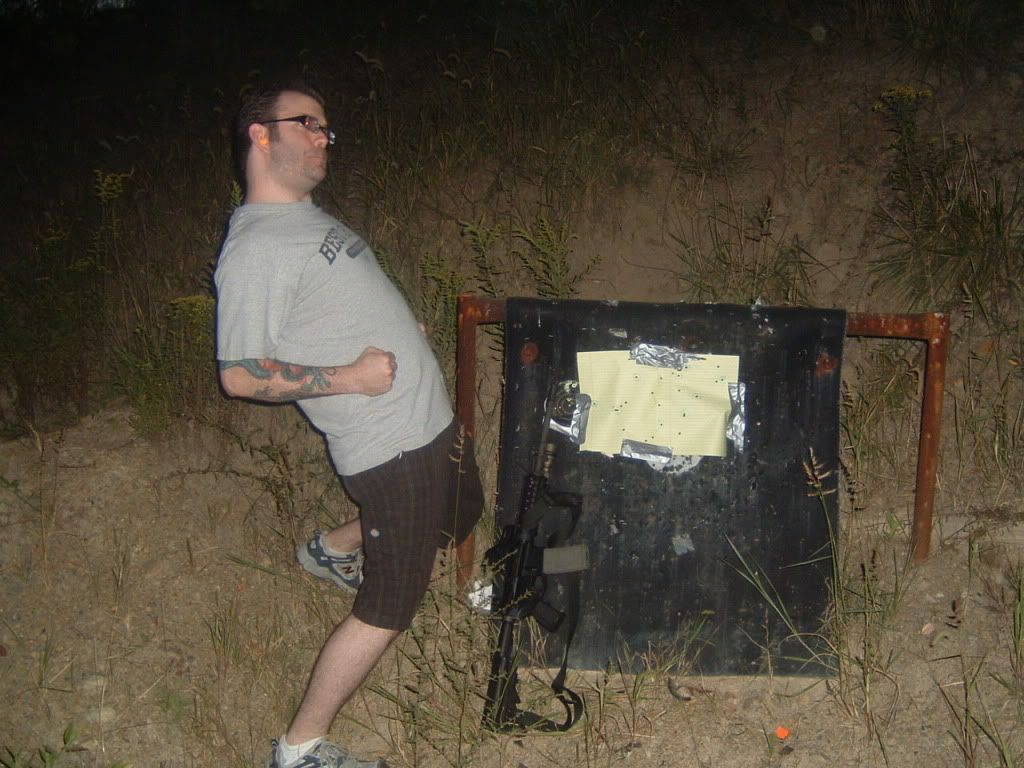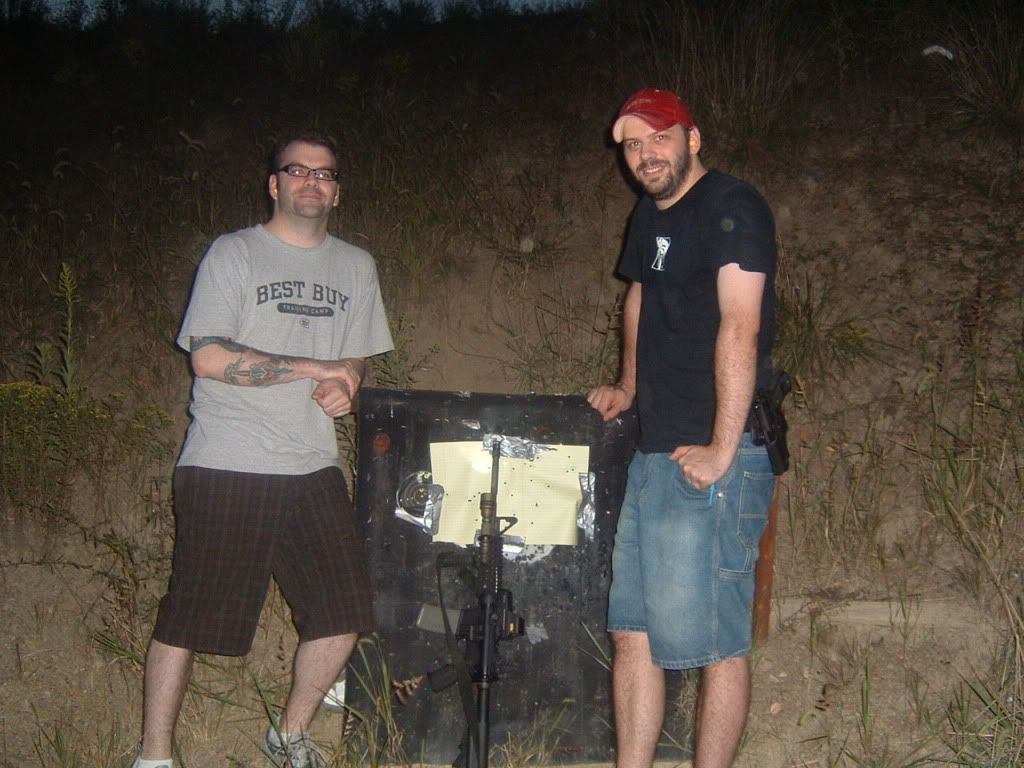 GSG - 5,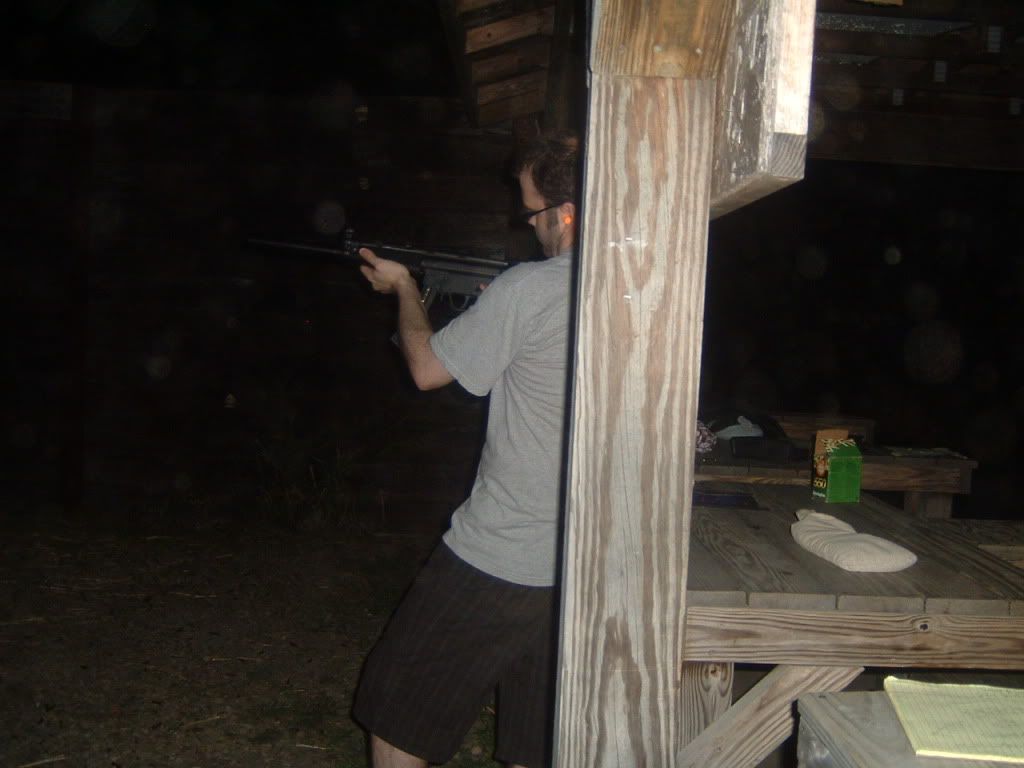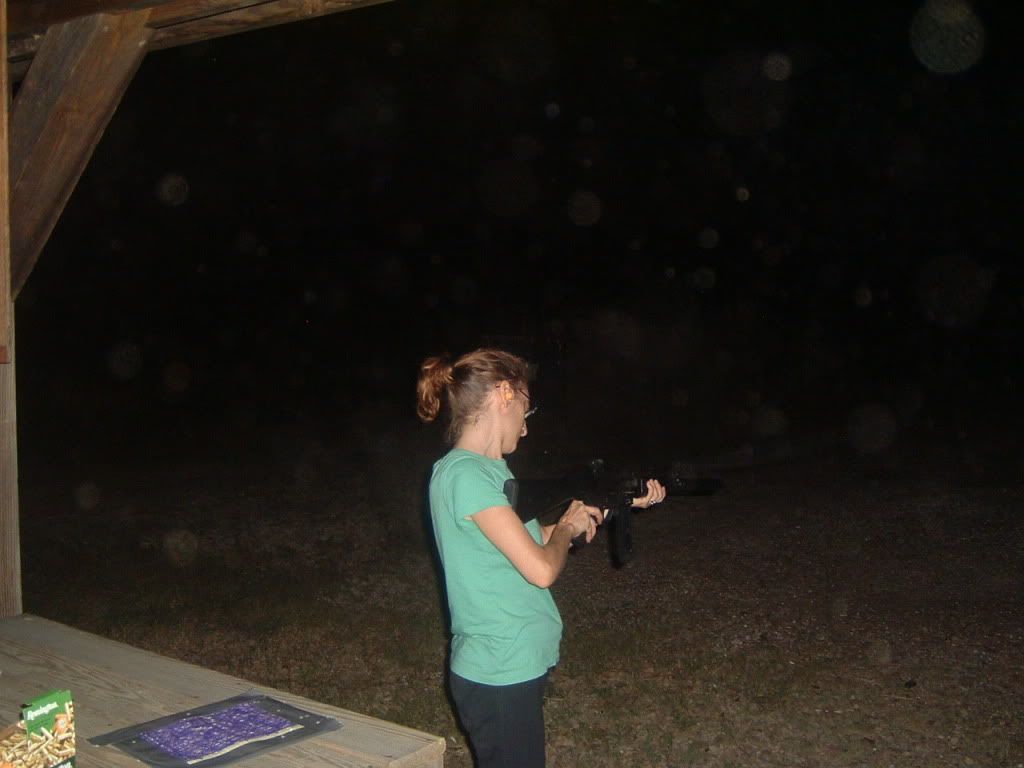 Sig @ night,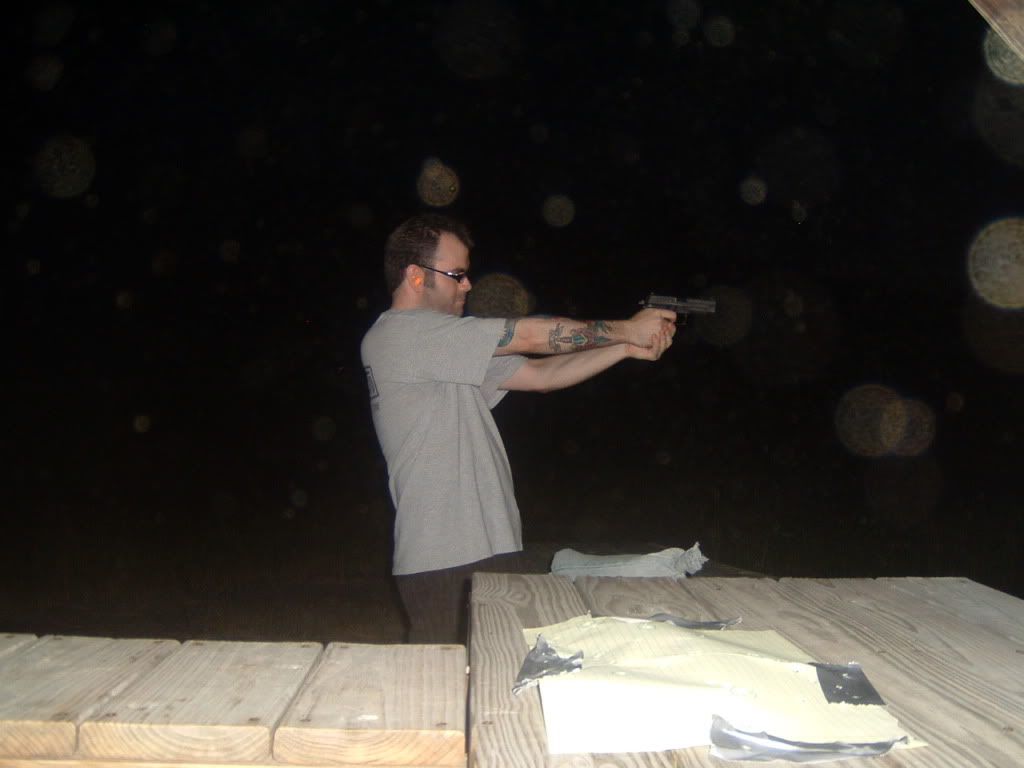 I know there's better shooters (both camera and otherwise), and that our form isn't the best, but the fun we had far overshadows that in this particular instance.
I got to spend an evening with people I love dearly, punch some holes in paper with silly drawings on them, and finally realize just how intense distance shooting can be......especially in failing light.
If I had the money, I'd do it a million times again, if I didn't have the money, I'd at least try for a hundred times
.