Your land, your rules. Not your land, not your rules. Pretty much the rules on this planet in my experience. I have had some problems in Washington state because the land I owned had a large mud puddle (wetlands) in the backyard that I wanted to fill-in for some garden space. The local garden store wouldn't/couldn't deliver the several cubic feet of soil to fill it in because of the regulations.
Honestly I'm so damn tired of being told that I cant do _whatever_ here in Ca, I figured I'd err on the side of caution.
About 46 of the 50 states you're fucked if you try going camping - try finding a few hundred miles of camping area in Texas as an example where everything is a private ranch or public park. I never was able to find public use land in Washington for the first 8-12 months living there. "Private Property Keep Out" is the Washington state moto!
Depending on where you decide to turn off of the 8 freeway you're either facing arson charges or are good-to-go. Since the freeway is a few hundred miles long and you could end up in someone's driveway or the parking lot of a random Walmart. You must be more clear on where you are going. There are plenty of restrictions on starting fires in people's gardens and I'm pretty sure in Walmart's parking lot too. I use to go camping in McCain valley and off of Kitchen Creek back when I lived in San Diego. There were plenty of closer places but I "dry camp" away from the trailer
trash
camping crowd whenever possible.
There are rules about using other people's property. It's that way in California, it's that way in every state. Uniquely California has the best parks and forests in the nation and there are restrictions on what you can do there. There is also BLM property which has far less restrictions. Depending on if you turn off and into a park or BLM property the rules are different - it's really important you figure out that fact before you go start breaking the rules. On BLM property you can build ground fires, shoot, and carry loaded firearms - but there are rules on those too - those are federally mandated. The reason why I wandered through a 110 year old wooden cabin yesterday is because of the fire restrictions which are written to keep city shits from burning down the wilderness their first time out in the woods.
I spent the weekend having fun in the Death Valley National Park and Wilderness, Inyo Mountains Wilderness, Malpais Mesa Wilderness, and the Darwin Falls Wilderness, - different rules in the park, different rules in the wilderness. Try spending four days and three nights off-road in 46 of the other 50 states. The least of your worries will be scarring the hillside with a fire pit!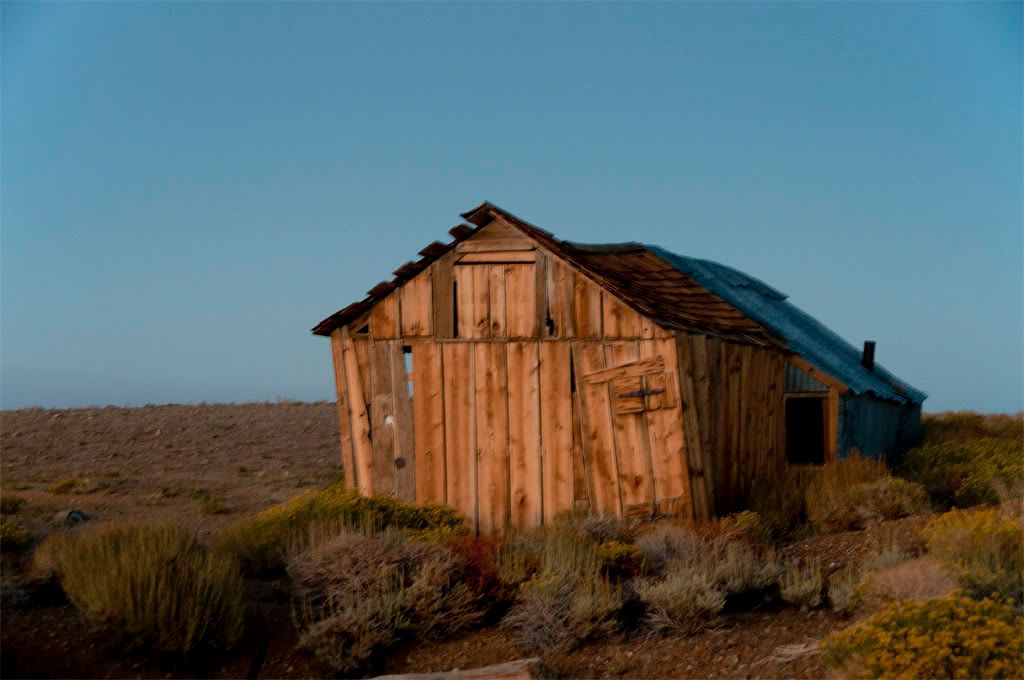 That's May 1904 ... not 2004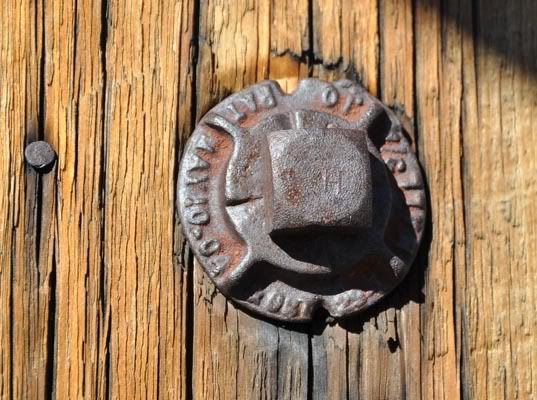 When we have to camp in a park that allows no ground fires we bring a raised fire pit like you have pictures. Most places will allow you to used "established" fire rings. California is fairly unique in that it allows "dispersed camping" in non-pay, non-designated camping places without permits. You ain't doing that back east without a backpacking permit in very few areas.
Here's yesterday's camp site up above 9500 feet where we burned our fire into a fire pit that was over 100 years old.
I will dare say that the only state in the union with more/better camping is Alaska - but their season is a short two to three months long and you've got to compete with the bugs up there. Unfortunately or fortunately the creator's design put Pismo Beach, Mount Whitney, and Bad Water about six hours apart but you can get to a beach camp spot, a challenging highest spot in the nation and the lowest spot in the nation with the effort. Stay outside the parks and you'll find your freedoms are greater - the BLM is pretty much do what you want just short of being stupid, the forests do have fire restrictions based on the season. It sounds like you don't camp often or you'd know that during the summer and fall these restrictions are active. Come fall and winter they are lifted. We dry tent camp 30-45 days a year, year round, so these are just second nature to us now.