As some of you may know, Mrs Monkey_Wrench-to-be is Brazilian, so we took a 10 day trip to see some of her family, and relax a bit.
Of which most was internets-less. And for some reason, the first few days, I couldn't get ARFCOM here.
View from our hotel's pool, over-viewing a river, and also the Bolivian border.
The hotel is built on stilts in the jungle. Florida mosquito repellent works as mosquito-magnet there...
Ready to hop on a little boat that would bring us to Bolivia. Cost: $2 each.
The only customs or border security I saw was on the Brazilian side, collecting taxes on items bought in Bolivia.
I could have left my passport at the hotel.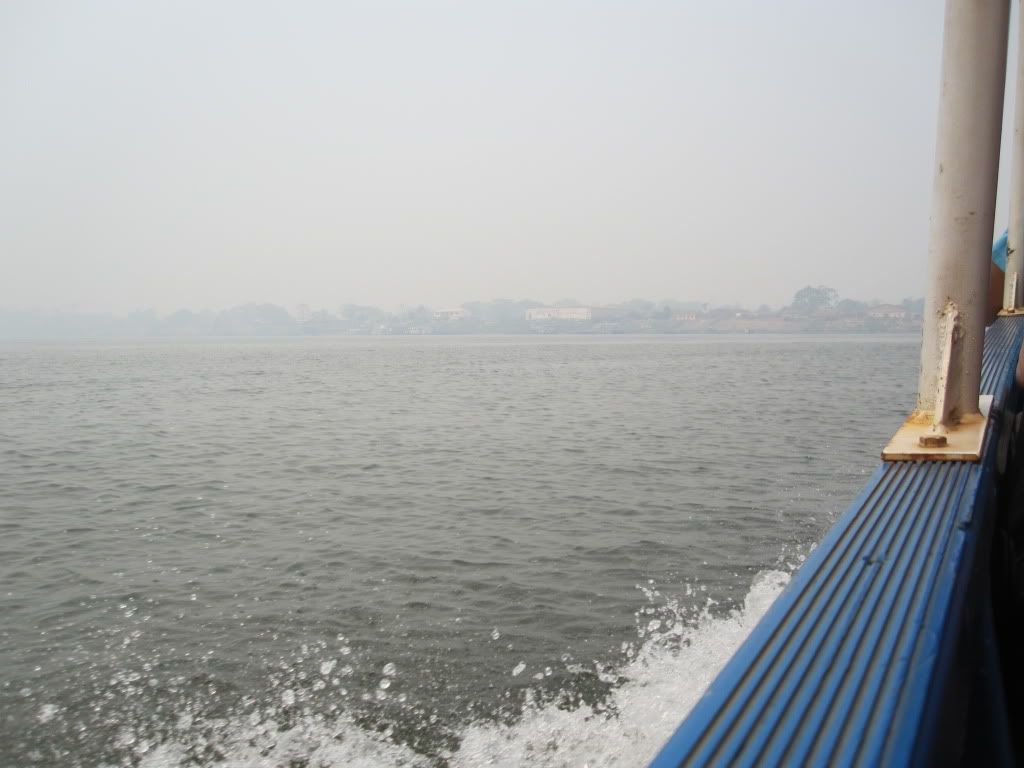 Bolivia appears from the thick morning jungle fog.
At 6'3, white, short hair, I look like a fucking giant here. No way to blend in, I don't even try.
I hope to radiate that "don't fuck with me" look to the muggers....
Street view in Bolivia. Reminds me of cities in Southeast Asia themed movies....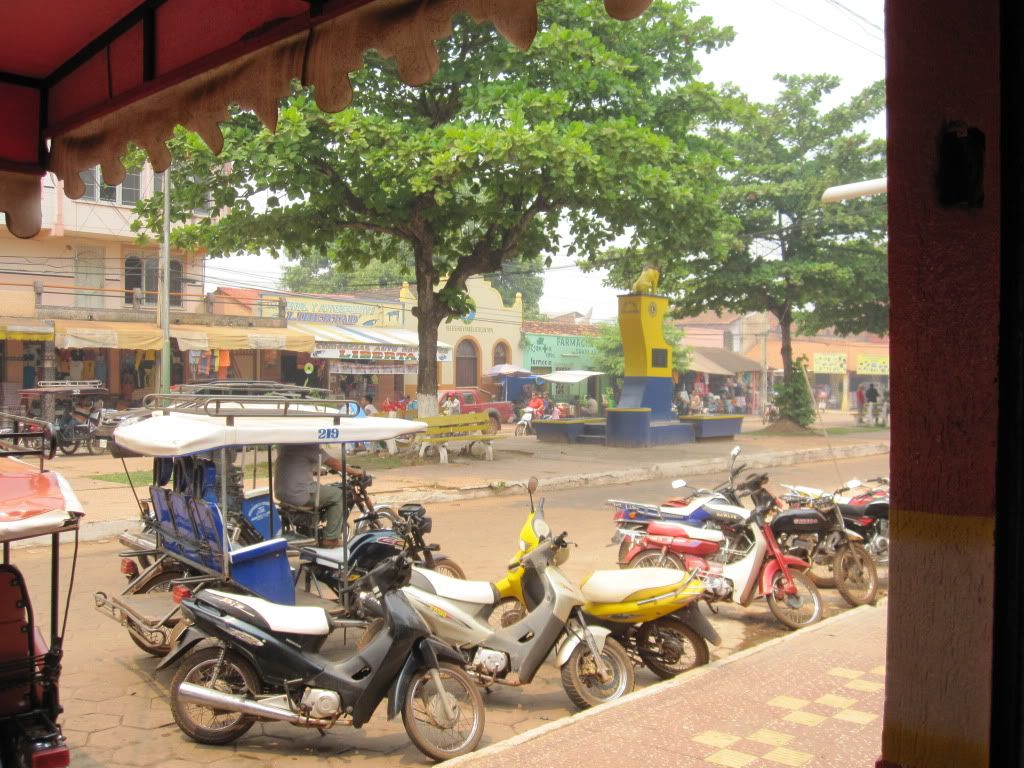 And now, after a short stop over in Porto Velho, we're back in Manaus.
Driving through the jungle.
View from our hotel room of the Teatro Amazonas Opera house, built in 1896
Tomorrow we fly back to Miami.
Few tips I've come up with:
-Bring Surefire flashlights or similar with spare batteries. Perfectly fine with checked in luggage.
When the power went out for 8 hours in our hotel in the jungle, it was a life saver.
-Bring a pocket knife. Brazil has a no-gun policy, which is working the way we all know it does: only criminals have guns.
I haven't been mugged yet, but it's very common.
It also came in handy to chisel out a doorframe to get our hotel door to shut, so I could keep the jungle creatures out of our room.
-Bring Sudafed or whatever for cold relief. I caught a cold on Monday, some virus that's been going around, and it's knocked me on my ass. Today is Saturday, and I can finally think straight again. The medication offered here is garbage.
And I did get all my malaria/tetanus/yellow fever/hepatitis shots.
-Taxi's are rip-offs, make friends at hotels with people that have cars, the best way to travel...
-Learn some Portuguese. Brazilians pretty much don't speak English. As a matter of fact, most Brazilians, especially the ones employed in the service industry, are complete and utter assholes.
That's it for now, I can post more pics if there's interest.