For those interested, here's how our meeting went this month. First off, our attempts at reserving the Osceola range were shot down, so we set a date in hopes that we'd beat the crowd and get the range to ourselves.
We arrived at Osceola around 1500. By 1520 or so we had the targets set and were doing our warmups. Next we started in on our first drills; which is when other shooters started to show. This completely halted our "non-traditional" shooting. For the rest of the day we had to resort to the more traditional bench and prone shooting. Oh well, such is life on a public range...
Good turn out this month with 6 guys. One driving 3 hours to meet up!! We got to test some target stands and ideas. Ultimately the stands were destroyed by frustrated shooters. 1x2's make decent precision targets, and chopping them down can be a good time. Anyway, we found that they did work very well, despite them being destroyed.
With more social time vs. drill time, we got a chance to test out each others weapons and optics. We had a pretty good range, varying from AK's of varying caliber, AR's with various attachments, ACOGs, Aimpoints, a Socom, a HK91, various Glocks, etc.
Overall, the day was a bit disappointing, but we made the best of it. Anyway, they say a pic is worth 1,000 words, so here is about a 8K essay....
The session started with some warmup: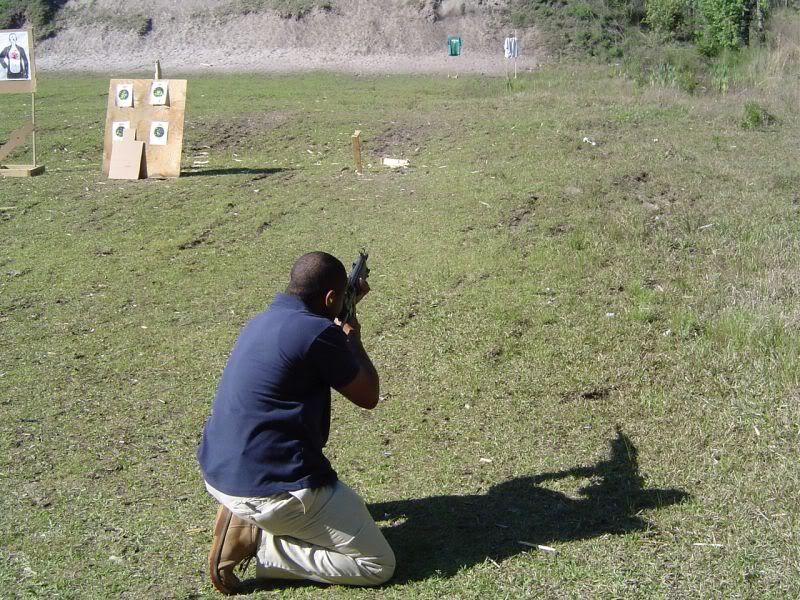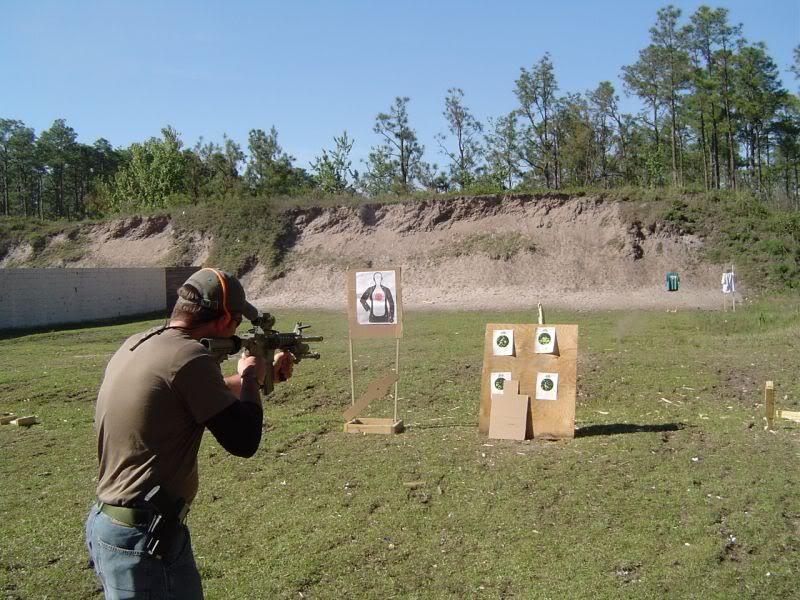 Then we started running some drills: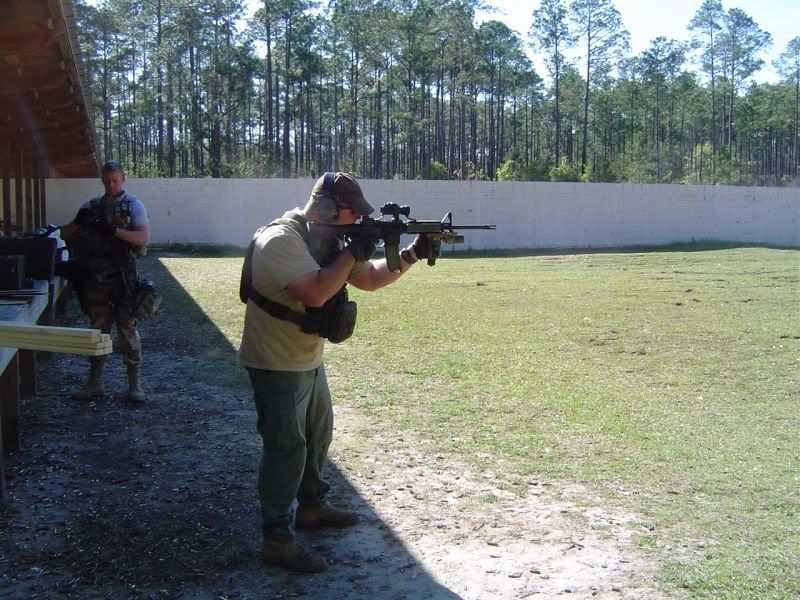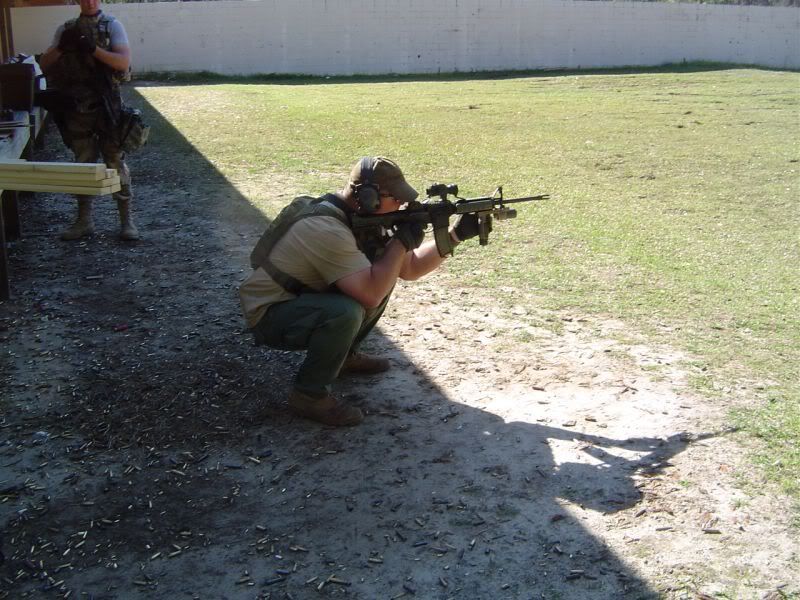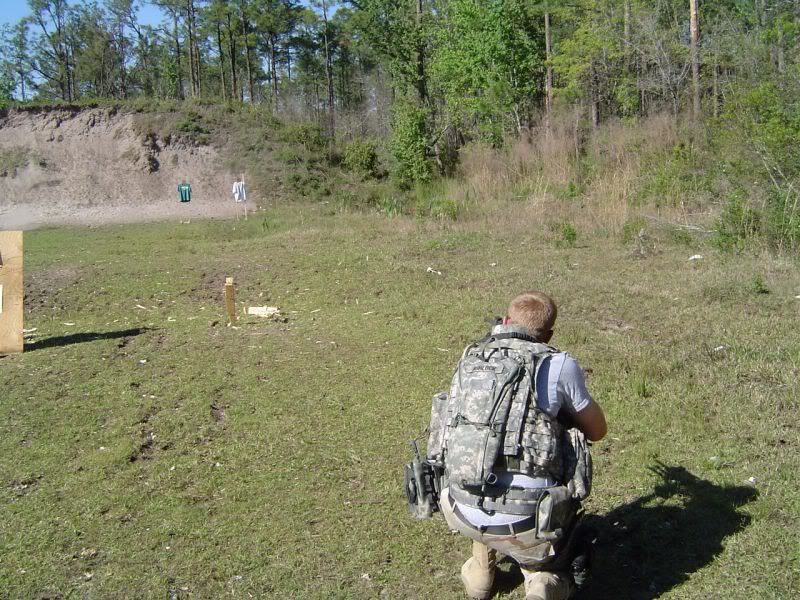 Then once we started sharing the range, we went to some precision work: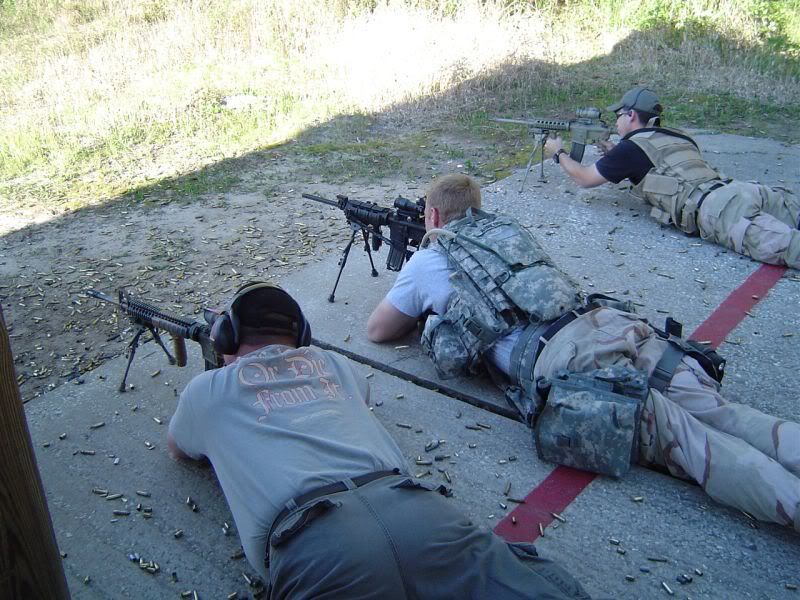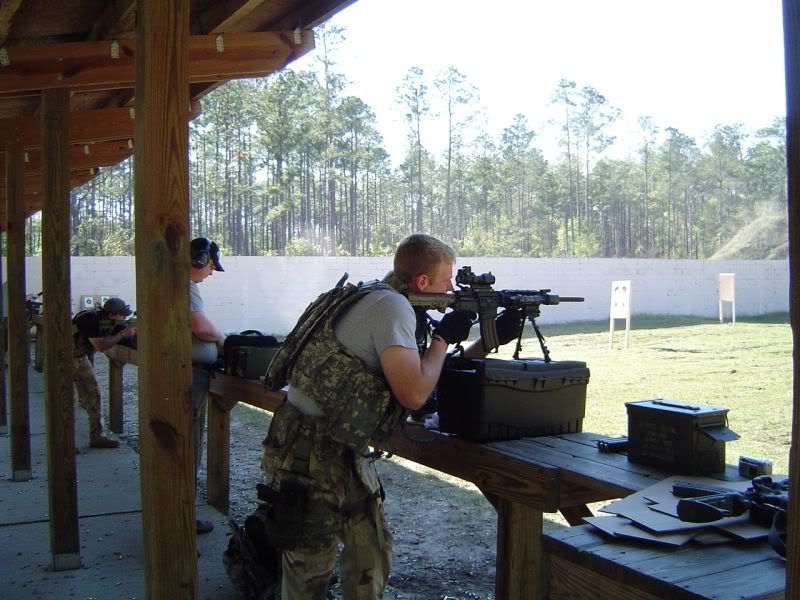 Finally, we ended with a group hug to make it all better:
I'm a bit lacking on pics because to be honest, I was a little too ticked off to take pictures.