I bought this CX4 in November from a dealer who purchased it as a Law Enforcement package deal. At the time, I was looking for a carbine-style rifle, but my tastes have changed, and I want to free up some funds for other projects. I haven't shot the rifle since I bought it new - it is
Brand New and UNFIRED
except for any test-firing Beretta happens to do during manufacture.
I set this up for left-hand shooting (notice the charging handle), but it is EASY for the casual user to change the setup back to right handed shooting without requiring any gunsmithing. The included manual shows how to do this.
The CX4 includes the following accessories (all Beretta):
Hard foam case
15 round Magazines (x2)
Barrel Shroud (removable)
Top Rail (installed)
Bottom Rail
Right & Left Side Rails
Vertical Grip
Cleaning Kit
Manual & Original Paperwork
BSA Panoramic Scope is NOT included (but these are great as the co-witness perfectly with the Beretta's sights), but I will throw that in for $65 (new from Houts Enterprises, it was $83, and I haven't done anything since I pulled it out of the box and mounted it on the CX4).
Here are some pics: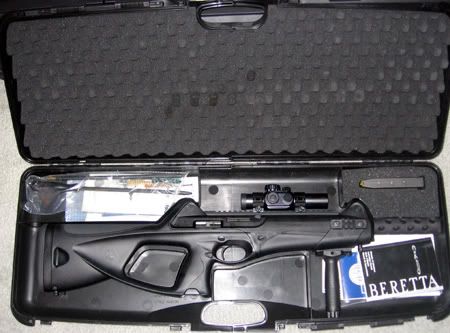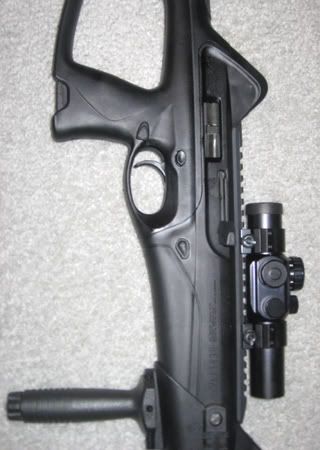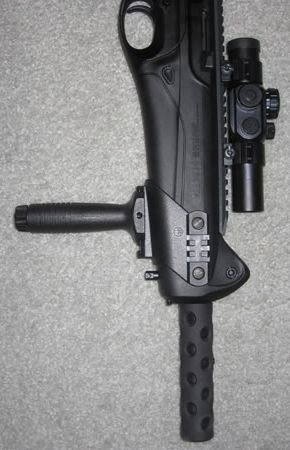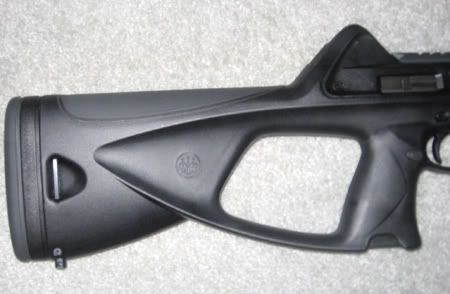 Here's a list of some of the stuff I'd like to trade for:

I'd really like an Complete Rock River Arms CAR A4 or CAR A4 Upper + a bit of cash.

***SOLD PENDING FUNDS***