I have an ASA BUIS that looks like this: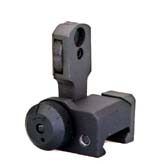 Description:
Tactical Flip up rear sight for flattops. Featuring 4 sight diameters
Link
It has been in the safe since I got it. It looks perfect.
I'd like to trade it plus
$20
$30 for an ARMS #40 BUIS. I don't have a preference between a #40, #40A2, or #40L
Email is the best way to contact me.
Thanks for looking.