THIS ITEM IS SOLD PENDING FUNDS
I am selling my 2.5 year old Benelli M1S90 for $750 shipped. I have shot less than 500 rounds through it and it has spent most of its time hiding in various defensive positions around my house. However, this shotgun has been used in three-gun competitions and has been used to hunt turkey and upland game so it has a few light cosmetic marks from the field.
Unfortunately, there is one very small patch of rust on the barrel from accidently leaving it in a foam line hard case too long. Howver, the area is very small and could easily be cleaned off. I could have cleaned it before selling and no one would have noticed, but I want to be completely honest about the condition of the gun. Other than the cosmetic blemish the shotgun functions flawlessly. I have never had a single malfunction with this gun.
The shotgun will be shipped via USPS to your FFL of choice. Your FFL must be willing to accept a transfer from a private seller. The shotgun will be shipped in the original Benelli Box with the 2 shot extension, choke tubes, manual and a GG&G Single Point Sling Adapter.
Feel free to email or IM me with questions.
Thanks,
Kyle
Pictures:
M1S90:

GG&G Single Point Sling:
Boxed for Fast Shipment: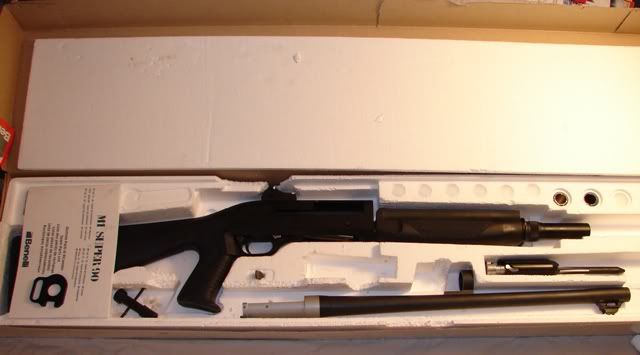 Light scratches around the muzzle: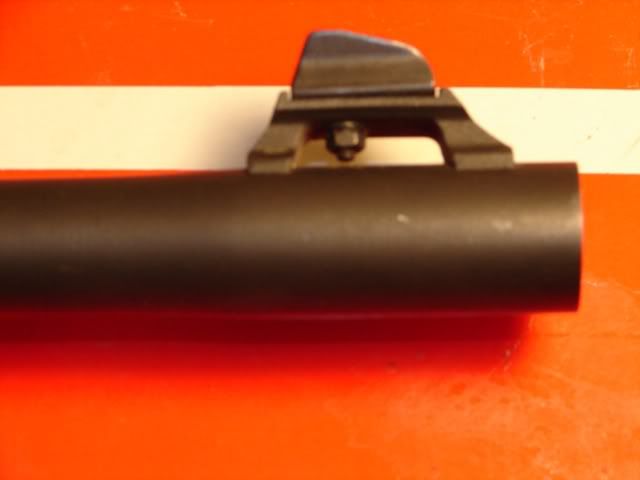 Small patch of rust on barrel: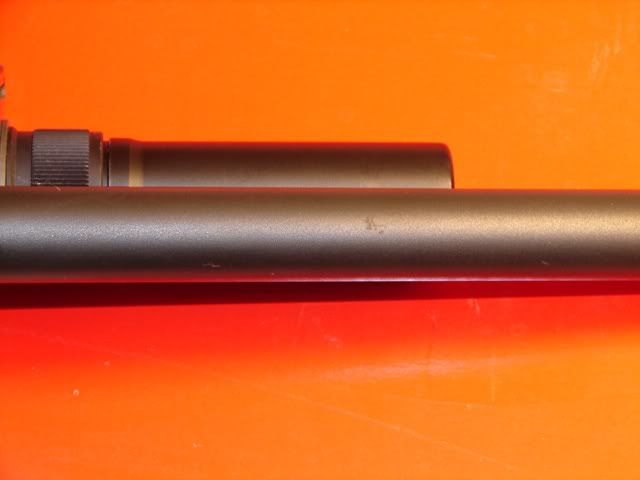 Light scratches around the muzzle: