Was sold to another member that said he'd take it. Asked if I'd hold it for a week. Long story short, after several weeks and "I still want it", buyer couldn't get the funds. Please no tire kickers. If you don't have the cash don't waste your time or mine.
I'm selling a brand new in the box Remington Model 870 Express Magnum Combo. Specifications are: 12GA, will take 2 3/4" or 3" shells, has a 26" ventilated barrel with Rem Choke & a 20" fully rifled slug barrel with rifle sights.
I'm the original owner, bought it new. It has never been assembled.
Price is $325.00 shipped to your FFL.
Some possible trades are: Winchester 9422, S&W Revolvers, Glock 23, Sig P226 & P220, M1 Garand, M1A, Remington Bolts. If you have something else, run it by me, you never know.
Another possible option is I might seperate the Combo. Sell the 20" slug barrel by itself and the receiver with the 26" ventilated barrel.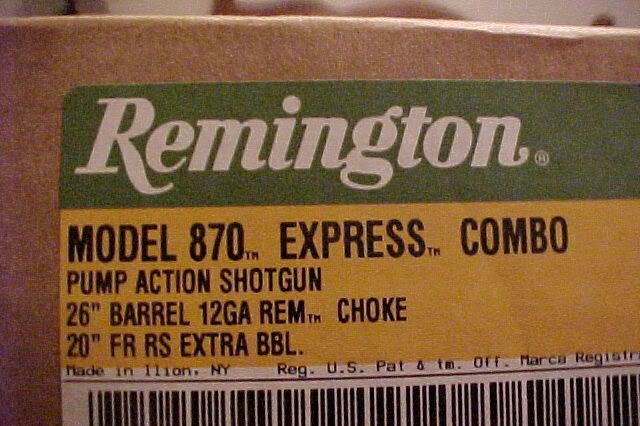 Thanks for looking.