Howdy all! I recently built a new system and have some perfectly good system components left over that somebody might get some use out of.
First up, is an Intel P4 processor. It is a 2.40 ghz SL6WR chip. 478 pin processor, 800 MHz BUS, 512 KB L2 cache. Intel specs on this processor can be found
here.
Comes with the Intel heat sink and fan assembly that came in the retail package.
Processor lived in a machine with 9 fans and didn't see much use or much heat. It was not overclocked. It works just fine.
Asking $70.00 for the processor.
I am also selling an ATI Radeon 9600 Pro 128MB video card
: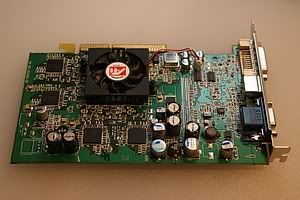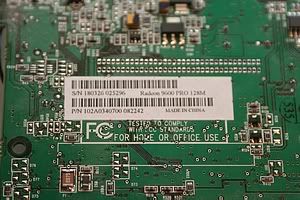 The card functions just fine. It is an older generation card but it will run some of the newer games. It will run BF2, for instance, albeit without all the graphics bells and whistles turned on. Runs slightly older games (Call of Duty 1) at their maximum graphics settings just fine.

I believe it is also capable of doing TV capture, but I never used the card for this.

Asking $35.00 for this card.
ATI video card sold pending funds
Also selling a Crucial memory chip. 512MB DDR400 PC3200 chip. Crucial's own specs can be found
here.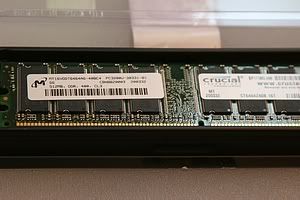 Crucial is selling this chip for $60.99, I am asking $40.00.
Shipping will be done in overkill fashion to protect the parts from the UPS gorillas and will be insured. I estimate S&H to be about 8.00 on each item.
Payment can be done through my PayPal account, or through a cashier's check or personal check. There will be a minimum 7 day wait on checks so I can make sure they clear.
If you are interested in any of the items, IM me and let me know. If you are interested in buying
all three
the remaining items, let me know and we can try to work out a package deal!
ETA -- PLEASE contact me via ARFCOM's IM link, as this is the fastest and most reliable way to communicate with me instead of my yahoo e-mail account.