Hello and thanks for looking.
What I have here is a PDA I bought a few months ago, but have barely used and I just got a laptop computer so I don't need it anymore. I'm gonna leave the detailed explaination of this Palm powered PDA to the experts at Sony.
CLICK HERE FOR A FULL PRODUCT TOUR
Here's everything you get:
1) Sony Clie PEG-UX50 (Retail: $599)
2) Charger Cradle (bought seperately Retail: $25)
3) Bluetooth® to USB Adapter (EXTRA! Retail: $25)
4) 1GB Sony Memory Stick Pro (EXTRA! Retail: $99)
5) USB cord (used for syncing and charging)
6) All software and documentation.
You can hook the Bluetooth USB adapter up to your home PC and you can use your clie around the house wirelessly, or you can go online at any Bluetooth
AND
WiFi Hotspot. Yes this thing can do both!
Besides being a personal organizer it also functions as a:
1) MP3 Player (internal speaker or headphones)
2) Digital Camera
3) Digital VIDEO Camera
4) Movie Player
5) Web Browser
And probably many more features I haven't even discovered yet.
The rechargable battery still has full life on it, and maintains its charge like a brand new battery (again this thing was BARELY used). And the device functions FLAWLESSLY. There are absolutley NO scratches on the screen or anywhere else. The only MINOR flaw on this thing is that it does have a couple scratches on the charging posts on the bottom side of the PDA. However those do NOT affect functionality at all. (I can gladly take pictures upon request)
I'm asking
$400
$350
TRADE PENDING
for everything (+$12 shipping & insurance)
But I'll gladly consider any trades.
Now here are the pics, Thanks for looking!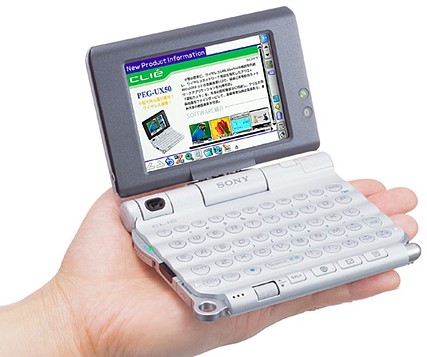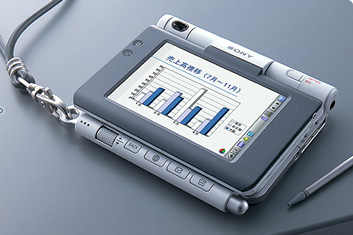 Here are some pics I took on a site you guys might know: