NIce old bike that doesn't get used. Has sat in my garage for 3 seasons and not moved so I would like to sell / partial trades for firearms. Bike ran and functioned great when put away but will need carb cleaned and new battery to get her going.
In addition to what is shown in pics is original buddy seat, bags, luggage rack, box of parts and literature/ manual for the 62.
Asking $12k for this old hog and can work out delivery to just about anywhere.
I've got some large pics I can send to anyone interested just email me with HD in RE.
edit to add- very original... 6 volt system with recent rewire and 60k on bike.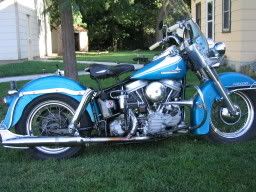 Thanks
Glenn