GreenO.
$300.00 shipped Priority, Insured.
The black is sold, light green, red, silver available.
I will have another black in a week as the machine shop is shipping the tube tomorrow.
Plan to have more blacks in January, the machine shop is taking a long vacation.
I am working in assembling a couple of the eleven batteries carriers.
The charger that can be use for a quick charger of 1 1/2 hours in this one.
It is $48.00
Or the Maha charger that will take 3 hours, and can also be used to charge ANY battery, phones, two way radios, camcorders etc.
This is $85.00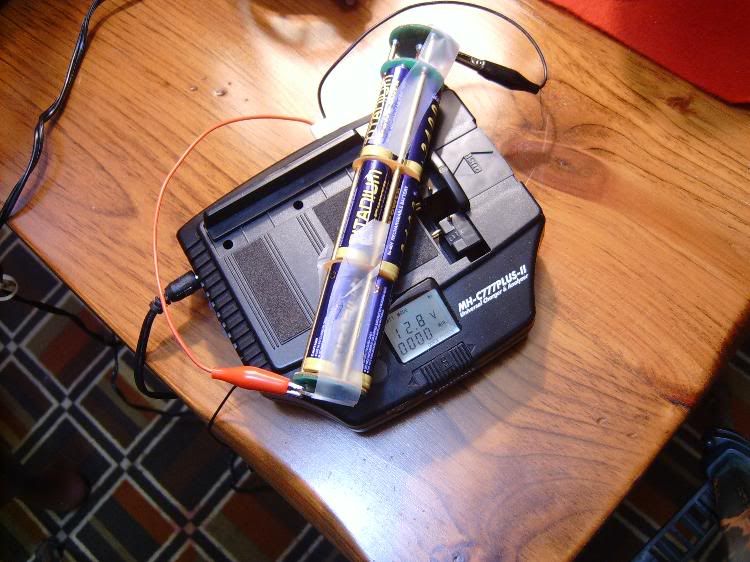 HAPPY HOLIDAYS TO ALL
black bear