For sale is the Heritage Stealth C-1010 9mm. This pistol is not that common, but makes a very nice concealed carry weapon.
It is similar in size to the GLOCK 26 but has a much thinner grip frame with a more conventional grip angle than the GLOCK. The pistol is striker fired and has a very smooth trigger of about 4 pounds and about 1/4" of travel. The trigger is uniform with no takeup, creep, or staging. The Stealth has a very low bore axis resulting in low recoil and little muzzle flip.
The pistol operates with a gas delayed system similar to the HK P7 and thus is a fixed barrel making it very accurate. The Stealth also has a manual safety and loaded chamber indicator.
The slide and barrel are stainless steel and the slide has a matte black coating. This pistol is thinner than a GLOCK with a contoured slide and carries very easily.
I have fired over 2000 rounds through the pistol with no malfunctions of any kind.
Included with the pistol is a leather DeSantis IWB holster and three factory 10 round magazines made by Mec-Gar.
With 3 mags and holster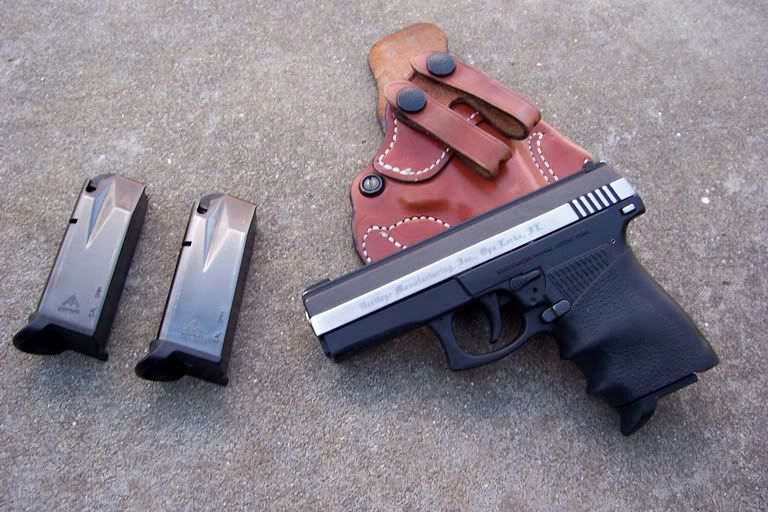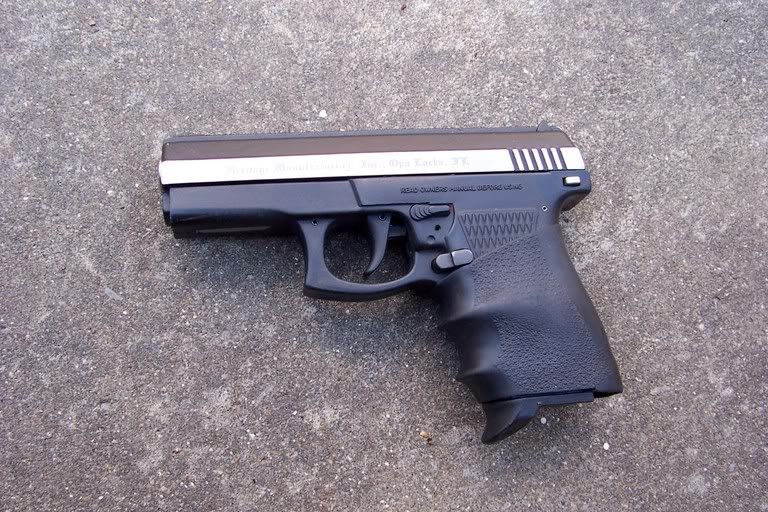 Shown with GLOCK 19 for size comparison.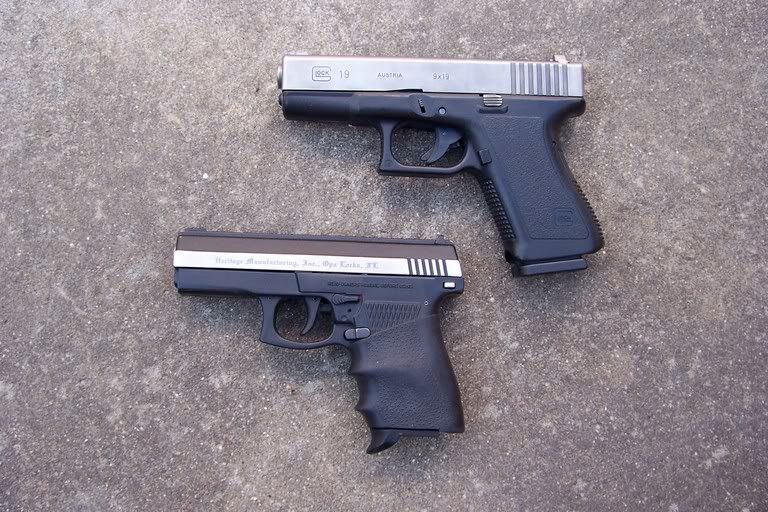 Fixed barrel design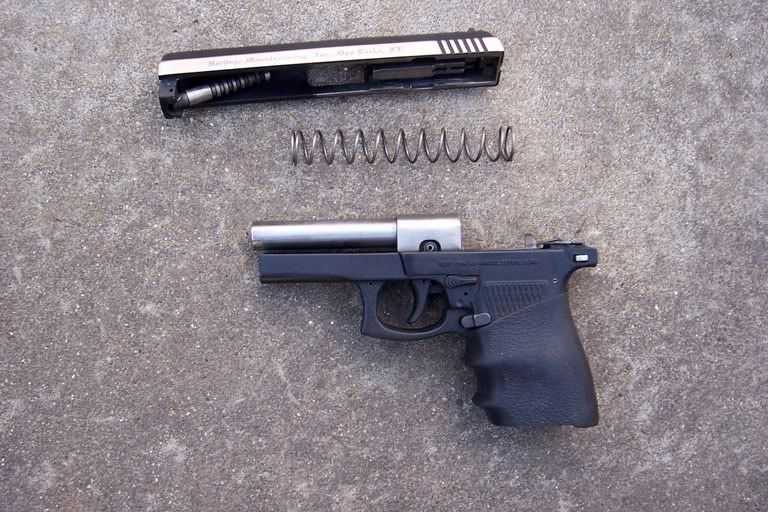 Only SPF for the pistol, all three mags, and the holster.