Tango Down
Vertical Grip
$55.00 Shipped
SOLD
Battle Grip
$30.00 Shipped
SOLD
Rail Covers
$20.00 Shipped
SOLD
Or
$90.00
For all TD gear.
All are like new, installed and removed.
GG&G Modular Railed Foreend, w/ off set rail for light, installed on two carbines and removed after setting in safe.
$160.00
$150.00 Shipped
TD Vertical grip and GG&G Rail $210.00 Shipped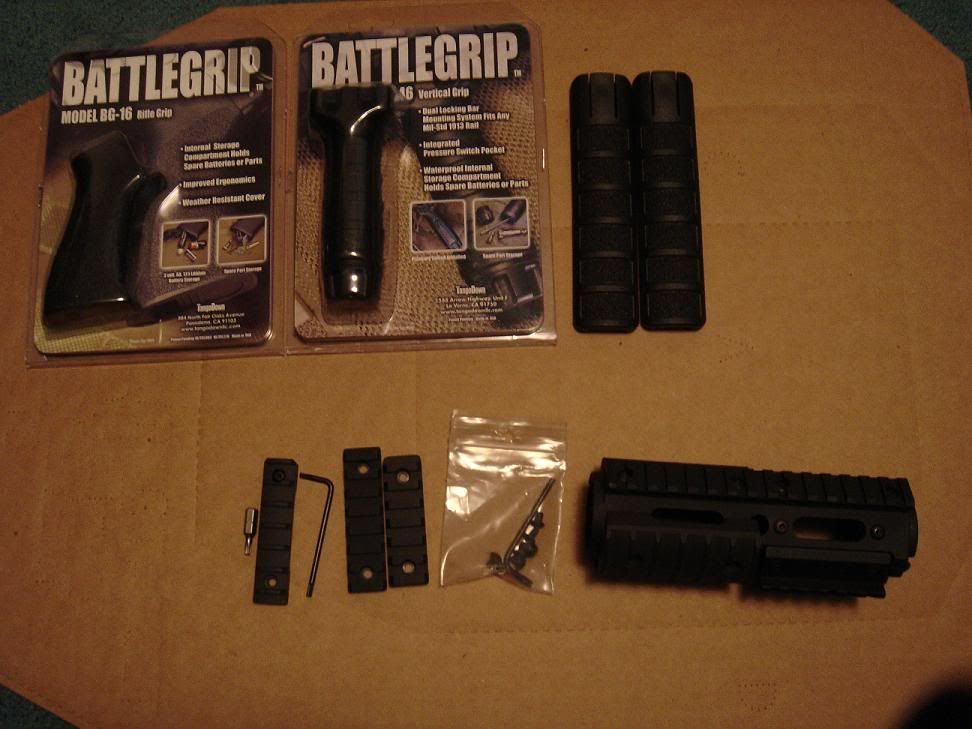 First "I'll take it" reply posted, gets the item.
Paypal or USPS M.O.