In Stock! Buy online at www.TalonArms.com
D&H manufactured USGI Black Teflon 30 round magazine
D&H Magazines are built on LaBelle tooling and are all USGI spec magazines with DSG marked floor plates.
The black Teflon finish on these mags are considered "blemished" by the factory. Some mags have been "touched up" at the factory with a black marker. All mags are NEW. These magazines are marked "RESTRICTED LEO/MILITARY USE ONLY".
BLEM MAGS HAVE SOLD OUT! All new mags are sold with a standard mil-spec Teflon finish and no mags are blemmished. These mags are NOT LEO marked. All mags are new production dated 7/05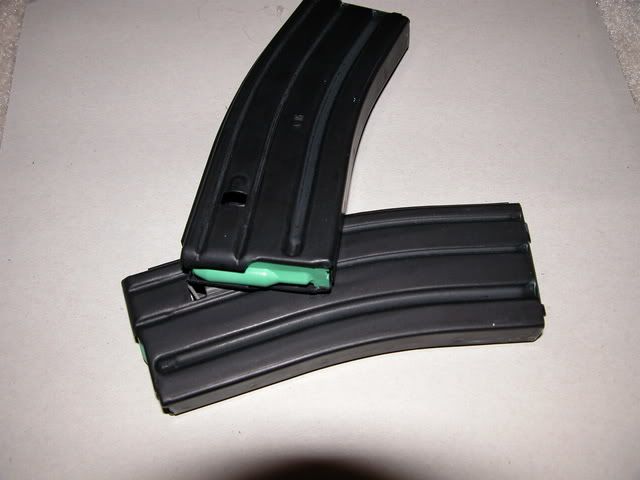 USGI BLACK TEFLON MAG WITH GREEN FOLLOWER $14
Quantity discounts available:
5 to 10 magazines for $13.50 each.
11-19 magazines for $13.00 each
20+ magazines for $12.50 each
$5 flat fee Priority Mail shipping charges on all orders up to $99. All orders over $100 are shipped for FREE!
Add a Magpul Enhanced follower for $2.00 (Not Installed)
No coupon code required. Your order will be charged based on the quantity selected at the time we confirm your order.
Not available for shipment to: California, Hawaii, Maryland (30 rd), Massachusetts, New Jersey, New York, or Washington DC.
Law Enforcement agencies in these state may purchase these magazines with department letterhead PO.
Check your local city, county and state laws before ordering these magazines.