I have a BNIP LaRue LT-104 SPR QD mount with 1" rings for sale, accessories included. If it had 30mm rings I'd keep it for a rainy day.

$165 shipped
(Dillo not included
) SOLD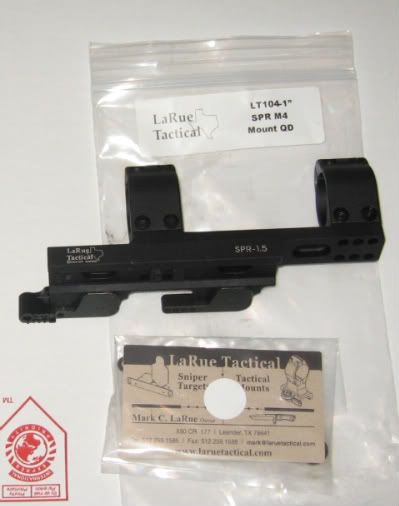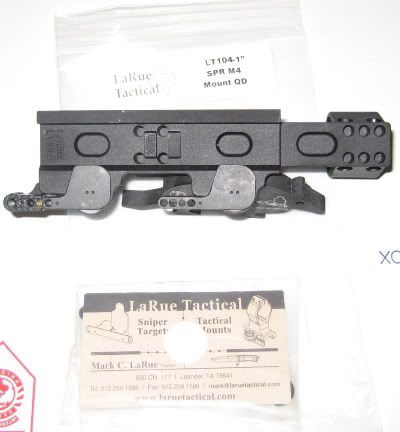 PM me w/ questions or for payment info,
please no emails
Discreet pp +3.4%, discreet pp "gift" no fee (if paying with linked bank account or pp balance), or USPS MO.
I have +170 feedback so deal with confidence