NEW ** Aimpoint 3XMag **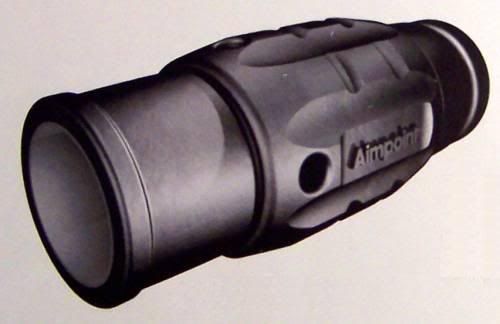 The NEW Aimpont 3XMag
Specially designed for compatibility with Aimpoint sights, for maximum fexibiliity and increased performance in the field. The 3XMag, a magnifying module, is a revolutionary tool for military personnel, law enforcement, sport shooters, and hunters.
When combined with Aimpoint's patented TwistMount, the 3XMag gives the user something never before possible - the ability to switch in a split second from CQB to semi-sniping and vice versa without re-zeroing the weapon. Hunters can rapidly switch form non-magnifying while still being able to keep their Aimpoint sight on their firearm.
The versatile 3XMag can also be used as a handheld monocular for discrete observation and identification.
Characteristics - Advantages
Ready to mount behind Aimpoint Sights
Provides extended range to the operator
Combines the best of two worlds - CQB & semi-sniping
Increases confidence, performance and flexibility
Extremely fast and ingenious mounting solution
No influence on point of impact
No need for re-zeroing the sight
Doubles as a handheld 3X monocular

New Aimpoint Twist Mount
Retail priced at $499,
Sale priced at $459.
Free Shipping !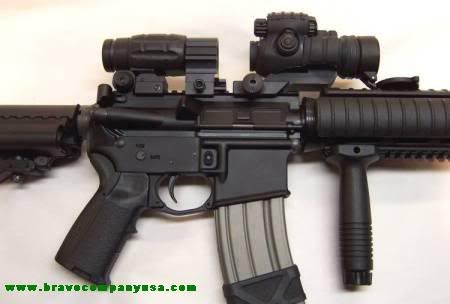 Order Your Aimpoint Online 24 Hours A Day At This Link
Aimpoint Comp M Series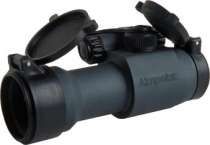 M2 Model
Night Vision Compatible --
Priced at $403
(with FREE Priority Mail Shipping)
ML2 ModelPriced at $362
(with FREE Priority Mail Shipping)
MI, Inc. Standard Aimpoint Mount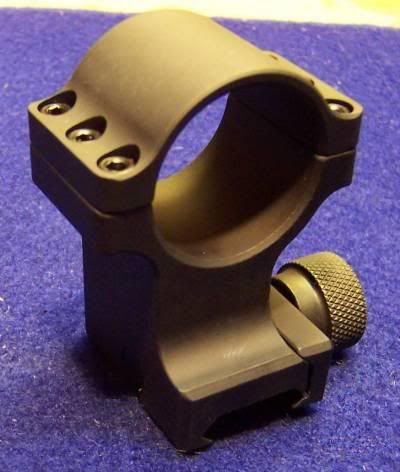 Made in the U.S.A. by Midwest Industries, Inc. CNC Machined from billet aluminum and hardcoat anodized to milspec, this mount is built strong enough for military use and abuse. Features a co-witness height when mounted on a flat top AR rifle or carbine. Retails for $143.99
Sale Priced at $129.95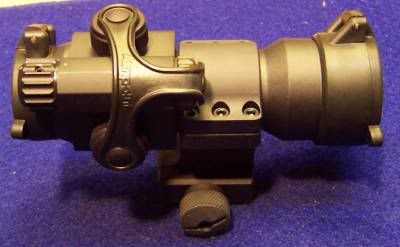 Aimp­oint QR
(Quick Release) Mount, USGI Issue --
Priced at $86QR Spacer
for co-witness on flat top AR/M4 --
Priced at $10A.R.M.S. Mounts
#22M68 with throw lever --
Priced at $98.95
Full Size Spacer --
Priced at $8.95
Extended Full Size Spacer --
Priced at $29.95
Order Your Aimpoint Online 24 Hours A Day At This Link