Lower is SPF. Upper will be moved to a thread in used ar15 parts.
This rifle is a DPMS lower with a 4 position carbine stock, and an Magpul grip. The Upper is a DPMS Lo-Pro, with a Wilson SS 16" Midlength barrel with 1x8 twist, phantom FH, and a YHM ultra light FF tube. The gas block is a weaver style. The bipod is included. I have never fired this rifle. The bolt has a D-fender ring, and a Wolff extra power extractor spring. The scope is a Trijicon Accupoint TR20. It's a 3x9 with an amber triangle.
I will sell the rifle without optics for
$850.
$800
$750
Scope has been sold.
The rifle is in excellent condition.
I would like a local sale on the rifle.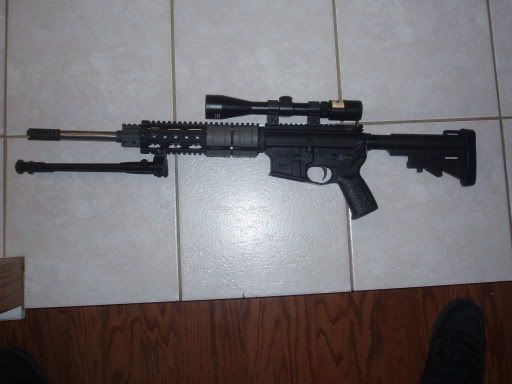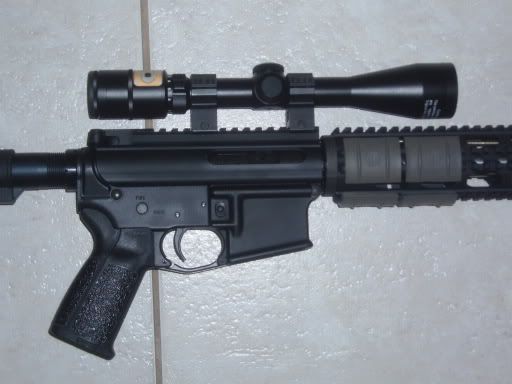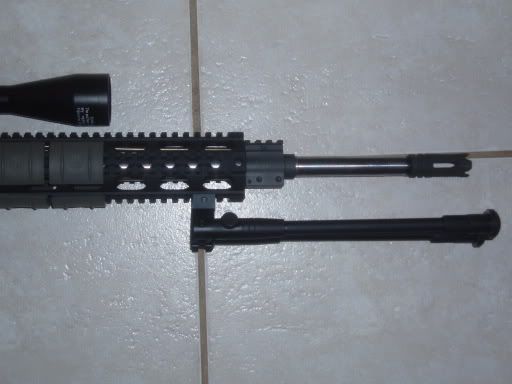 Cash only please, unless its an ACOG (TA31 or TA11).
Please email offers to akscott60@hotmail.com. I work all weekend, so be patient about my email responses, for they will be at night. I can email Hi-Rez pics upon request of either rifle.