Sling mounts for your single point slings, for HK hooks and strap through designs.
YHM Ambi or Right hand single point sling mount, for use with slings with HK style snap hooks. Mounting positions on both sides, low profile and out of the way to prevent snagging.
$14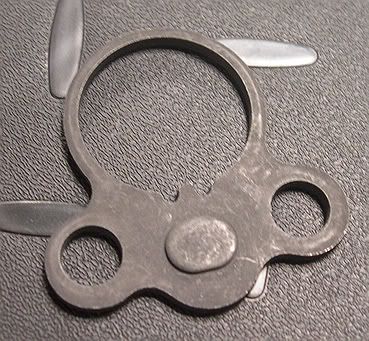 Daniel Defense Carbine single point mounts. Available in ambi style. For use with strap through sling designs, angled slot to prevent knuckle busting when running the charge handle.
$20 for either model for AR15 - Ambi in stock, right hand backordered.
Daniel Defense Rem. 870 mount. The same mount as above for the Remington 870 shotgun.
$22
$5 shipping per order in CONUS.
Visa/MC, Discover, AMEX, Money Order, Cashiers Check.
jason@jtacsupply.com
www.jtacsupply.com
JTAC Supply
2999 Mountain Road
P.O. Box 90
Panola, OK 74559
918-465-3257
Thanks!
Jason