I have 10 as new Russian AK-47 slabside magazines to sell.
They are in excellent condition, with only marks from shipping...Original 90-95% blue finish, no rust, and no dents.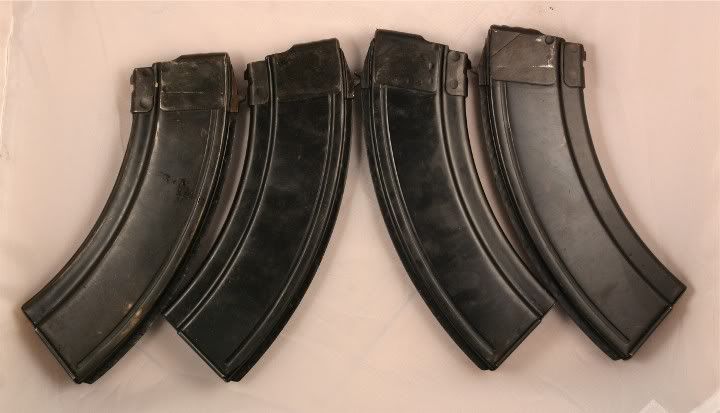 They do not have any Izhmash markings though, as they came via Finland..
$100 for a pair shipped to the US from Germany via Airmail.
I accept MO or Paypal (+fee)
If interested, please email (no IMs please)-
robstott@hotmail.com
Trades- Russian metal AKM mags with Izhmash marking on the side. Original finish only.
N.Korean metal AKM mags (Have a circle in star marking on the spine)
Willing to trade 3 slabsides for one of the above mags.