East German AKM stock parts-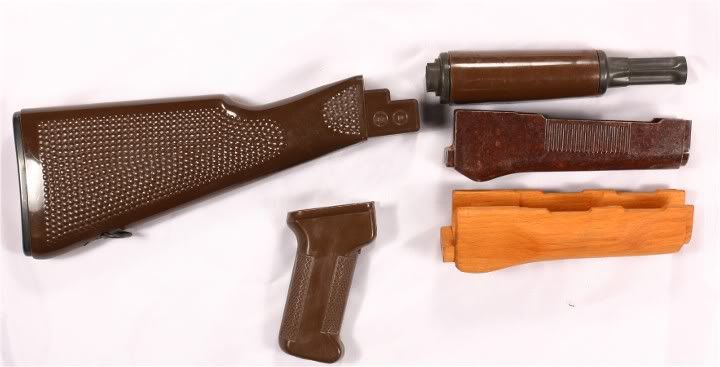 Complete 5 pcs as in the photo. Buttstock, pistol grip, upper handguard, and two types of lower handguards. ALL SOLD.
I will not sell parts seperate at this time.
All parts are new spares. They may require some fitting, drilling of screw holes, etc.
If interested, please email direct-
robstott@hotmail.com
I accept MO or Paypal (+3.3%)
Thanks for looking.
Shipment is via German post.. If you want Airmail, please ad $13. Airmail arrives in about 2 weeks, while standard mail (included in standard price) can take 1 week to 2 months.. No pattern to it at all.
Please see my other EE ads-
AK related canvas-
www.ak47.net/forums/topic.html?b=7&f=123&t=297104
Russian AKM canvas sets-
www.ak47.net/forums/topic.html?b=7&f=123&t=321838