I have a very nice, unfired by me, 16" upper for sale.
The reciever is a DPMS lo-pro, the barrel is a Rock River Arms air gauged wilson 16" SS 1x8 twist midlength. The tube is a YHM rail, has a low profile weaver gas block, and a DPMS B/BC/CH with a tac latch, XP extractor spring, and a D-fender. The bipod is a leapers. The Flashider is a Phantom.
The upper is near mint, the barrel has a few very fine scratches near the end where the gas block rubbed on it upon removal.
SPF SPF.
I would also accept $365 for the stripped upper minus bipod.
Im not going to part out the upper.
I will consider partial trades for high quality folding BUIS, front and rear, as well as good weaponlights. Will consider trades for TR21 accupoint, or aimpoint magnifier. Will also consider MGI or Enidine recoil buffers.
Email me at \
akscott60@hotmail.com
with any offers. Thanks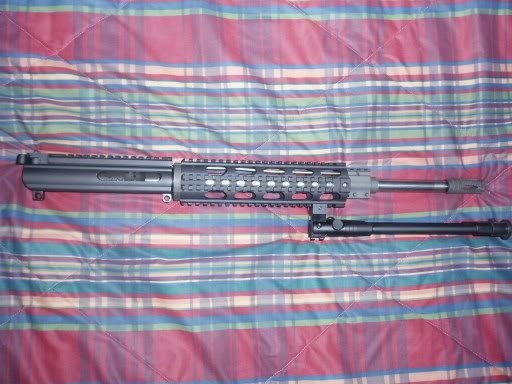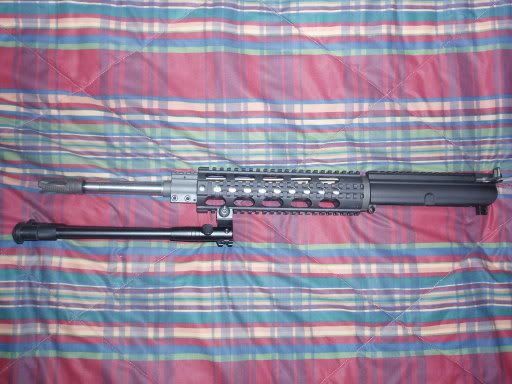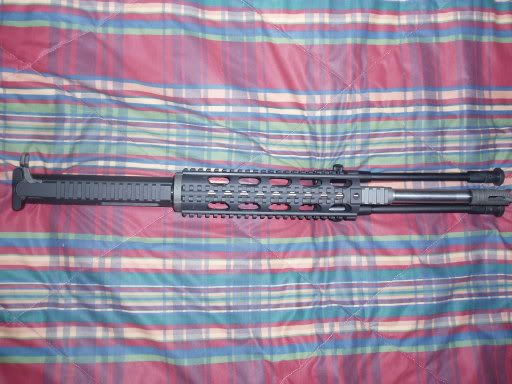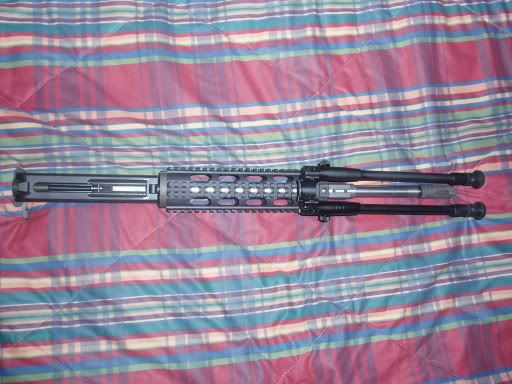 Hi-Res photos available upon request.