I have the following batch of survival knives. All are solid and good to go. Some have a little more finish wear on the blade than others. Manufacturors are the common ones for these blades. same with the dates late 70's to 80's. Luck of the draw. I did not number these and the were put down in no particular order. I am asking $15 shipped for one. If you want more then it goes down to $10 ea after 1. I do have sheaths of the type in the second picture for $5 ea with the purchase of one knife. If you want me to look for a date it will be another $2 but no garantees.
ALL GROUP 1 KNIVES SPF
Another small group of survival knives. These are almost new condition. Dates will be in the late 90's. I am asking $20 shipped on these, with the option of adding the sheath for another $5.
ALL these SPF as well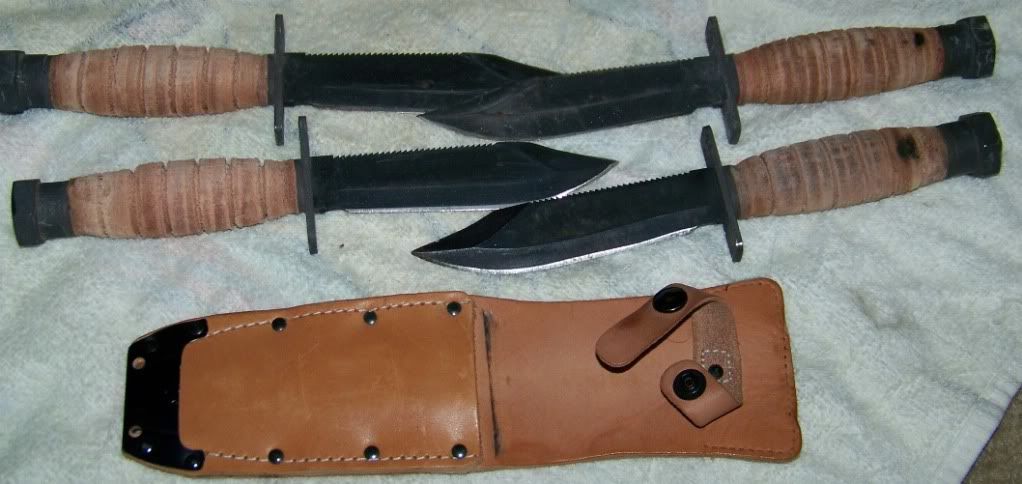 Lastly I have 6 os the green ASEK knives new in the package. I took this one out as mine and to take pictures, yours will be in the package. I am asking $65 sipped for these. I will combine shipping and give discounts for multiple purchases.