Actually the Galil that I take to the range is my ORF rifle pictured here: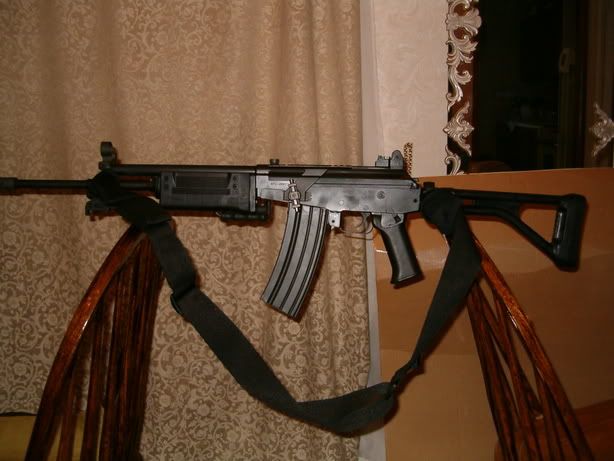 This was assembled from a parts set with a new barrel and receiver by ORF.
My 386 is NIB so I can't state anything about it's accuracy. It's pictured below:
My 93 is actually a 33 conversion which was done by S&H. Sorry, I don't have a pic of it right now.
Both my ORF Galil and 33 exhibit very low recoil. It's been said that the 33 is one of the smoothest .223 available and I think maybe so. When I first fired my ORF Galil I was surprised by the very low amount of recoil it has, too. Sorry but I've never bench tested them for accuracy.
I think the choice between the two would be choosing among the best .223 designs currently available. Maybe if the Sig 550 is domestically produced................?
BTW Sorry for the "half" foot in the pic.