I must say, DSA makes a nice FAL! I am the proud owner of a CA-legal DSA Stg58 carbine. Type 1 receiver. It has a 16.25" barrel and the Steyr type short FH. The handguards are the textured steel variety. I was a bit worried that it might have a pitted bore, but it seems I got one of the nice ones as it looks brand new, but is indeed a Steyr barrel. The only downside is the left-coast 10rd fixed magazine
, but with the stripper clip top cover, it should be just like shooting an SKS, though it is much more powerful and has better sights and trigger.
At least I can convert it over to detachable mags when I leave Kalistan without any trouble.
It's a heavy mother! The short 16" barrel will make nice fireballs as the range!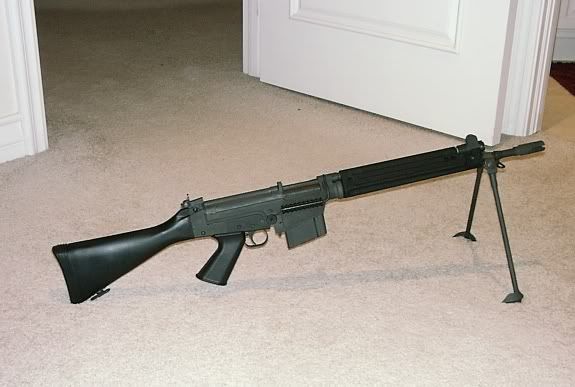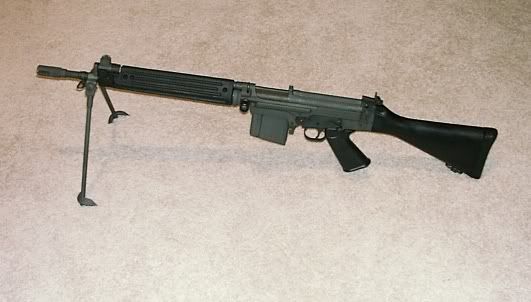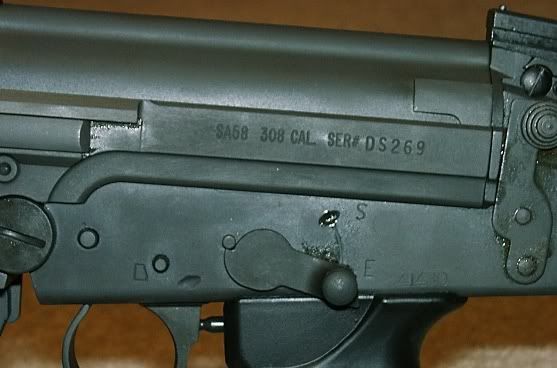 Click thumbnails for bigger image.