I picked up an M1A Scout and it functions perfect with my 10 and 20 round mags.
I've got a 30 rounder that will stop the bolt from closing on every round that's on the left side of the stack. It goes like this.....chamber round, fire...fire...jam on round to be fed from left side of mag. Chamber round, fire...fire...jam on round from left...etc, etc.
Here are some pics of the mag. You can see how the left round tried to pick up, but it just got pushed forward a little and stopped the bolt in it's tracks.
Can anybody lend some experience here!?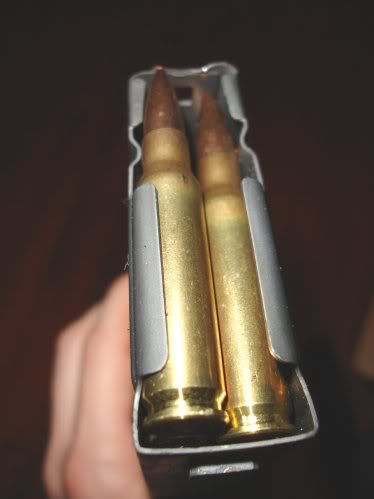 Looked at my other mags and this little lip seems suspicious.