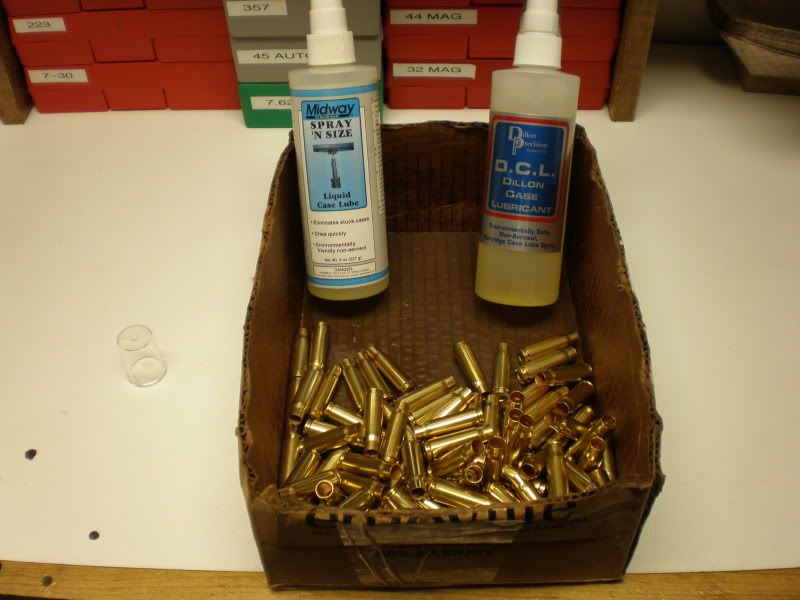 I use FA or Dillon spray lube, never need to worry about dented necks, it just doesn't happen.
If you shake the box and get about half of the case mouth up, the necks get lubed at the same time.
2 sprays, shake box about half mouths up, 2 more sprays. Fast and easy, no dents.
To remove the lube after sizing, I tumble in plain corn cob.
As far as trimming pistol cases, see this thread, my answers are there.
Pistol case trimming thread