Left row, plain lead WW's on the bottom , top painted lead WW's. These are what you want.
Center left row, zinc I sorted out before melting, notice how they have a "riveted on" look.
The two rows in the right are zinc WW's that went in the melting pot, but due to the low melting temp I used they didn't melt.
They have that burned look cause they were in the pot but but were fished out before they could melt and ruin the batch.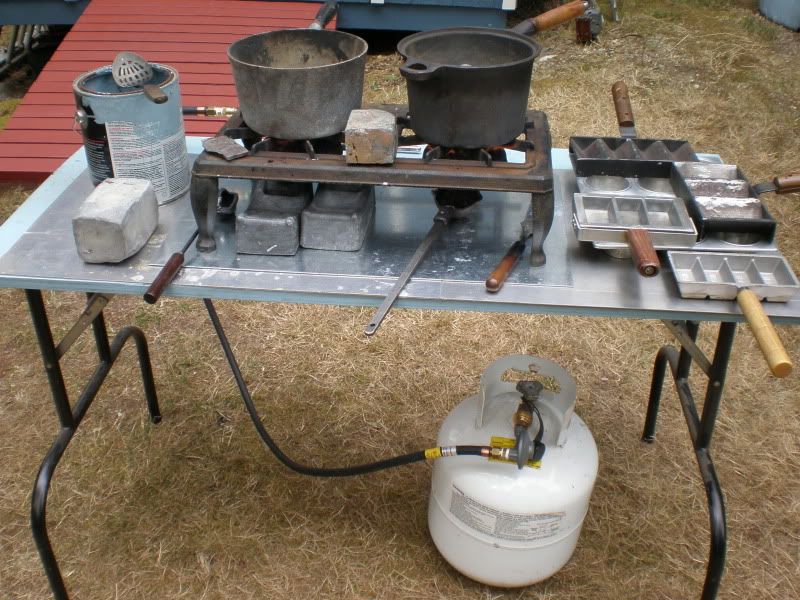 My smelting set up. Propane powered 2 burner, some old pots, slotted spoon works great for fishing out the WW clips.
Three homemade ingot molds, a Lyman, and an aluminum cupcake pan.
I use the scoop under the burner to ladle the melted lead from the pots into the ingot molds.
The paint can is where all the skimmed off dirt, and clips go when I flux.