Originally Posted By AssaultRifler:
What's the story with the blue and yellow tips, mine are just plain yellow tips for small primers and green tips for large primers
About 20 or so years ago I began my own personal color code system. I didn't like Dillon's yellow and green. I was already on the Blue/Red system.
Blue
is for the small size.
Red
is for large size.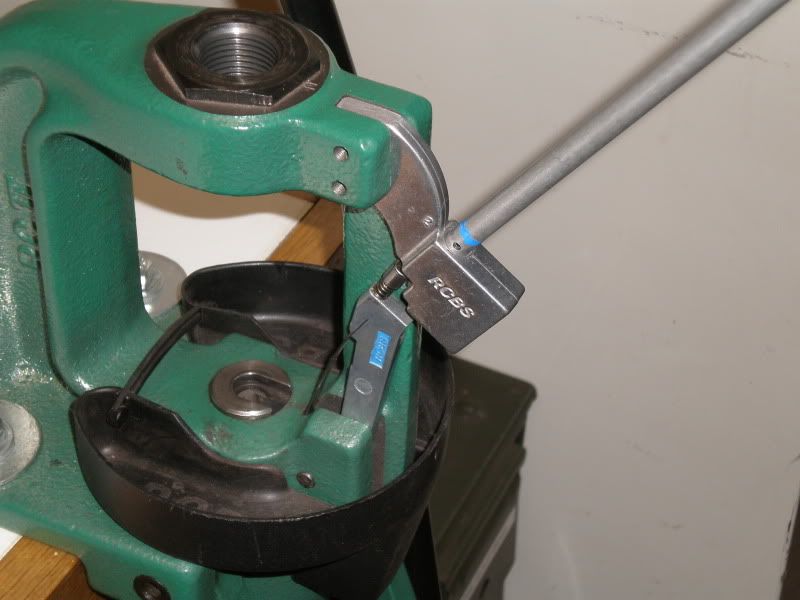 Blue paint on primer seater, and primer tube.
Blue, small expander ball, Red large expander ball.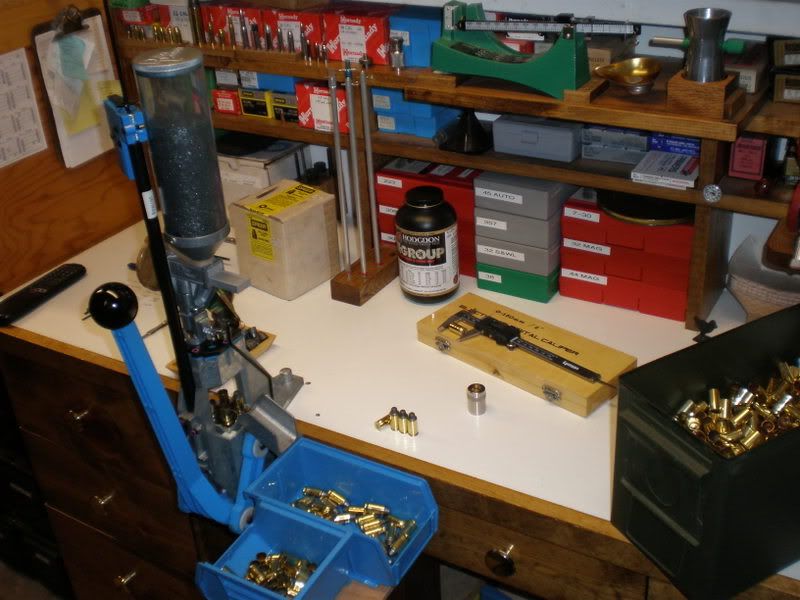 Loading 45 ACP, Red primer tubes
Make your own. You don't really nead a chunk of oak, a piece of 2x4 would work. Don't forget the nail.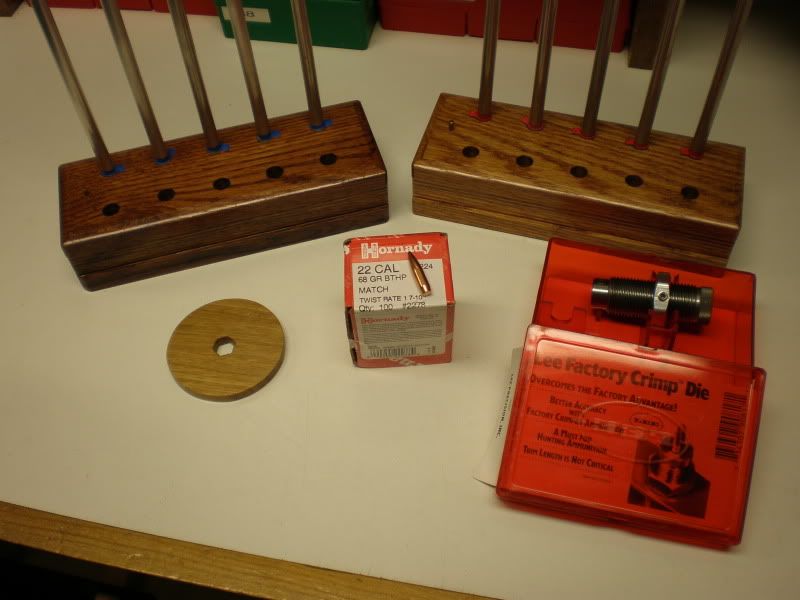 A couple more I made to give away for my 10k contest.
Notice the improved grove on the side of block for easy grasping. Block in first pic didn't have the groove.