---
Originally Posted By BrianNH:
Im partial to Benchmade as I feel they are the best combination of quality, best value, and great cust. service. Having said that, I would suggest either a Benchmade 710 HS (discontinued) if you can find one or a Benchmade 710 in D2. You can save a little money and not skimp on steel by going with the Benchmade Griptilian in D2 (exclusive to cabelas). These come in two sizes, both OD green and Black handles, and plain or serrated edge. A bargain at $79.
---
These are great suggestions. I just recently purchased a Benchmade 710 HS in M2 steel because they were being discontinued. It is a great folder. The Griptilians are also great folders. They are currently on sale at Grand Prairie Knives for about $20 bucks cheaper than they are everywhere else. Heres a link, they are about halfway down the page:
www.gpknives.com/store/Benchmade-Knives.html?page=2
Here is where I ordered my 710 HS from. Better hurry, they are going quick.
www.newgraham.com/benchmad30.htm
Here are a couple pics of my 710 HS,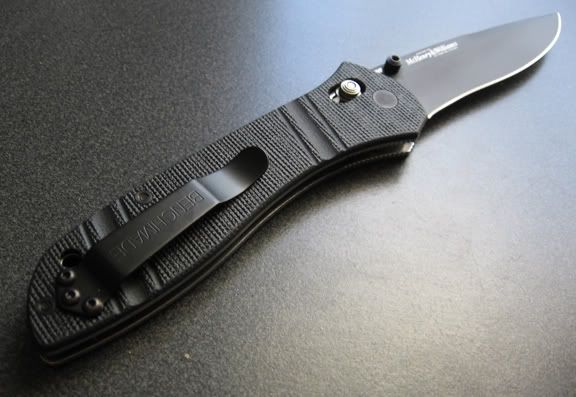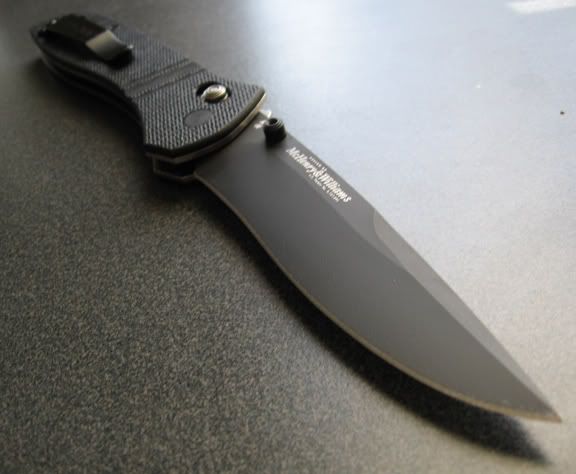 Another awesome folder is the Al Mar S.E.R.E. 2000. It is a tank and cuts like hell. It is VG10 steel and constructed with a fit and finish approaching custom levels. Amazing folder, can't go wrong with this one. Heres a link:
www.knifeworks.com/index.asp?PageAction=VIEWPROD&ProdID=1429
Heres a couple pics of mine,
The Strider is a great knife, just very expensive. If you really want the SMF, go for it, but I think that these other blades would fit your needs just as well and last you a lifetime. I like Striders, but for the price of the SMF, you could have the Benchmade and the Al Mar and still have some cash leftover. That's the route I would take as these two blades are tougher than anything I could put them through. You should go over to
www.bladeforums.com
and do some searches on the blades you are looking at. Tons of good reviews and info over there. Good luck.