Sorry for the large targets.
Ok, this pic shows a clean target, the center were the lines meet is the aim point.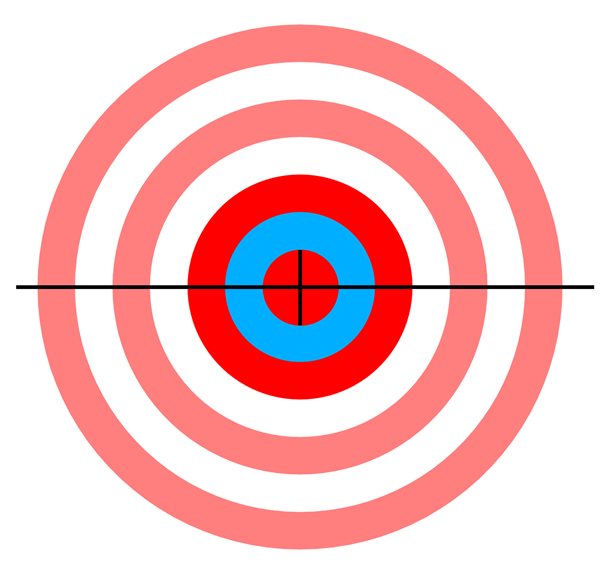 This target shows a very tight grouping, but as you can see it's not hitting at the aim point. For that too happen you would need to ZERO your rifle/optics. This is what gun mags do, they only care about grouping and not zero.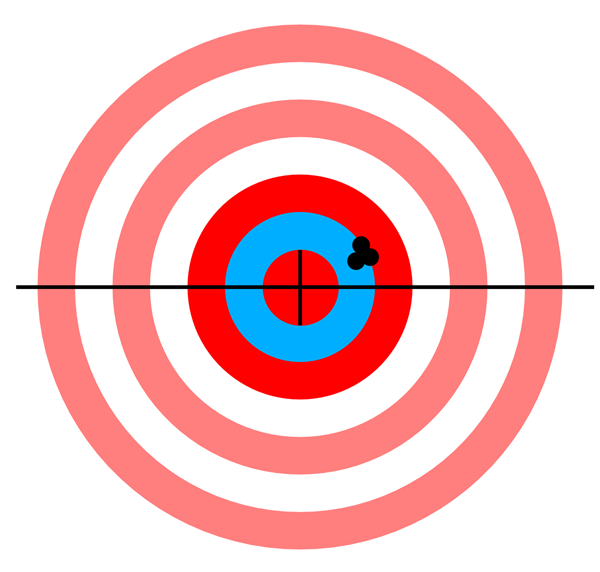 This shows a rifle thats not grouping well, some form of interference (stock making contact on the barrel....) or the rifle is inherently inaccurate (bad rifling or barrel).