This is my review/experience with the ICE Tactical Molle Belt Pad. Note, I am neither Mil. or LE. I wear this for classes and 3 gun comp.
I had been using a Wilderness rigger belt to carry this SOE leg rig, the 6004 and a kydex mag pouch. However, this set up proved to be very uncomfortable. I am a skinny guy, 30" waist. Wearing all of this stuff on the rigger belt would rub my waist raw. It wasn't to enjoyable, so I began seeking something with padding. I considered the DBT, Blackwater Gear and some other Molle belts. I didn't like the idea of having to use and adapter to mount the 6004 and SOE rig.
Then I came across this, the
ICE Tactical
Molle belt pad. I have since fallen in love with it. The construction is solid and well done. You are only purchasing the belt pad, so you must buy the rigger belt separate. I am using a SOE rigger belt since I had it already.
The ICE pad addresses the problem of having to use adapters to mount leg rigs by leaving an opening so the internal belt is exposed. The inside channel where the rigger belt runs through is lined with Velcro. This keeps things from shifting. It can be a little tough to run your belt through. I used a yard stick to keep the belts from sticking together.
The belt is well padded and the inside that contacts your body is lined with a neoprene rubber type material. The belt is also pre-curved and slightly tapered towards its ends.
I can't say enough good things about this belt. I currently have it setup with a Tactical Tailor pistol mag pouch, SOE CQB Subload, CSM Dump Pouch, TT Knife pouch with a SF G2 in it, Gemtech Lanyard and 6004. I all rides very well and has solved my discomfort and hip rubbing problem.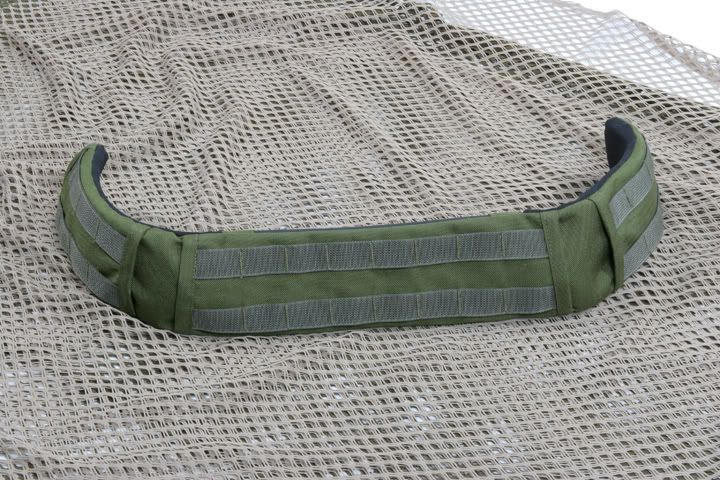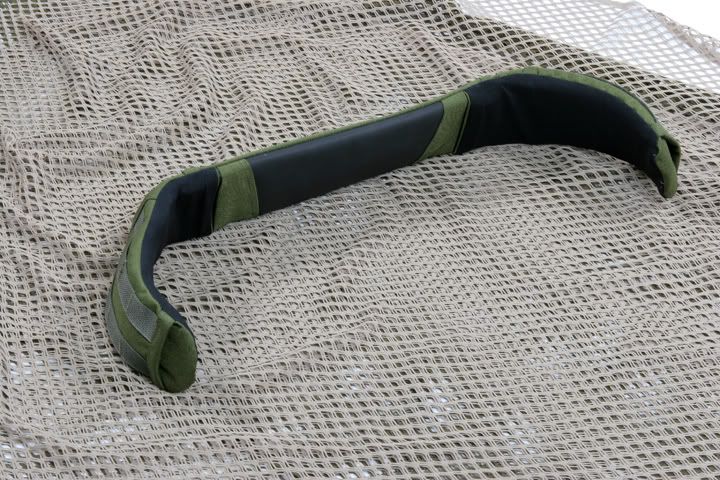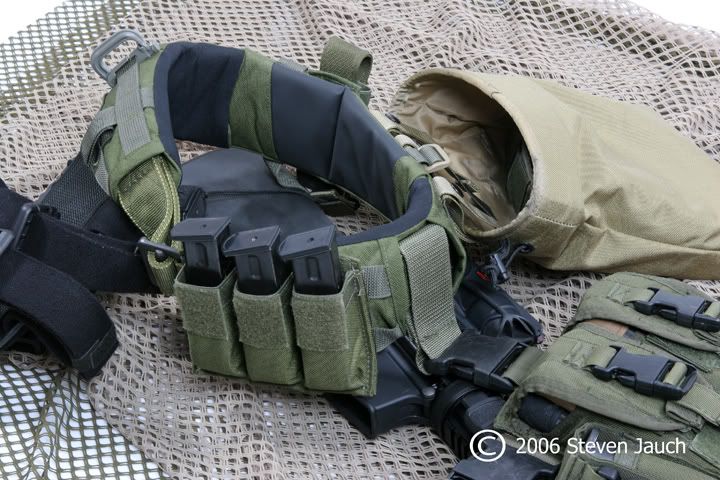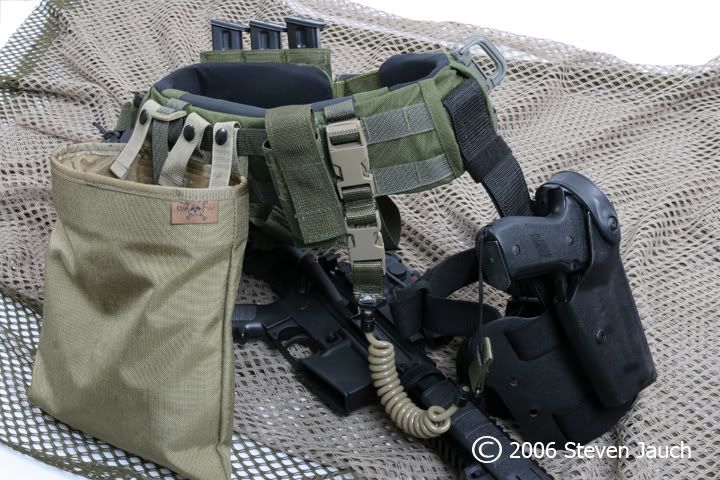 I also received a Medium/Med Pouch. The construction of this is very good as well. It's a great size for a IFAK.