My FIL got a his dads old FN Pocket .25 and it's my job to get this sucker running
Right now it's lacking a magazine, and I'm trying to figure out the age of this thing
It's been sitting under a dresser for a good 30+ years untouched less than a mile from the beach in CA and in a leather holster..
I did a detail strip expecting a rusted mess, but it cleaned up very well and seems almost unfired.
Here are some pictures I took of it.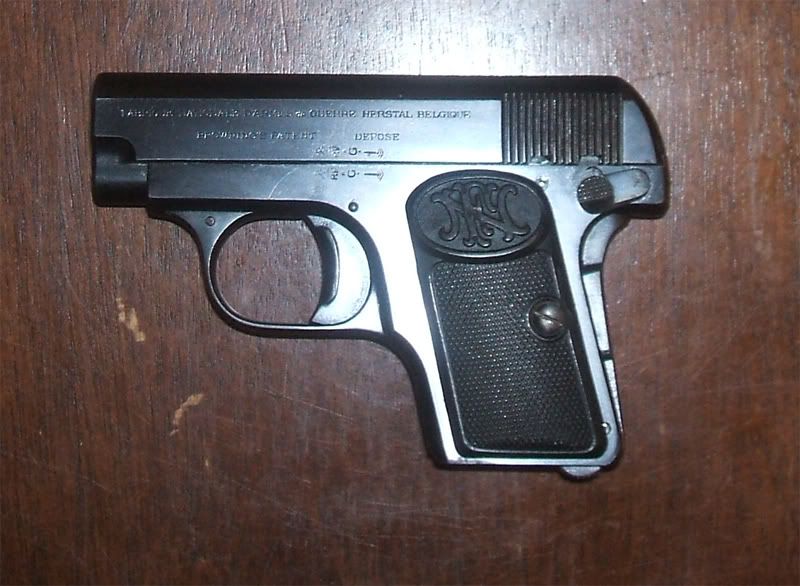 And Next to my LCP
I'm a big browning fan and I wish I had the money to talk my FIL out of this thing.
First off, anyone know the best place to pick up a mag for this thing? (GB has them listed for $60+)
And anyidea about the age?
I'm thinking 1950's?