Here are some pictures of my tired old Norinco now that it has been tuned and re-Parkerized. All the machining was done by Tripp Research in Alpine, Texas.
Overall views (note the harder steel used in the safety and slide stop--different color):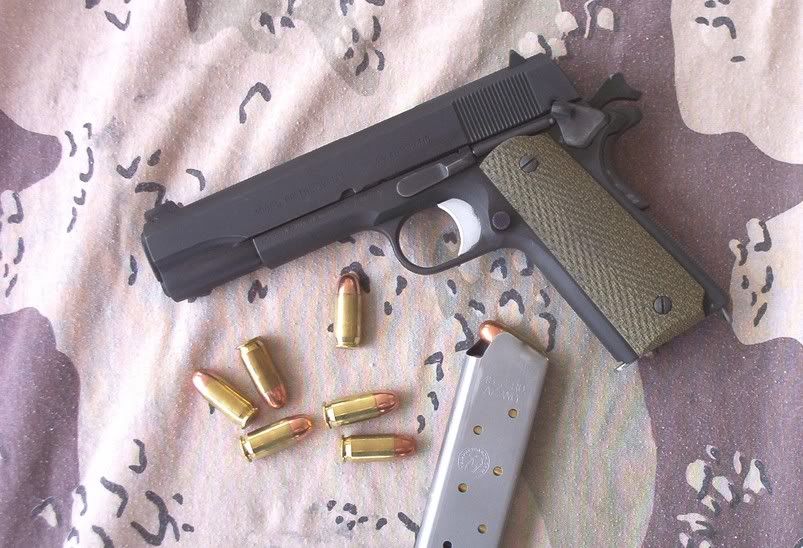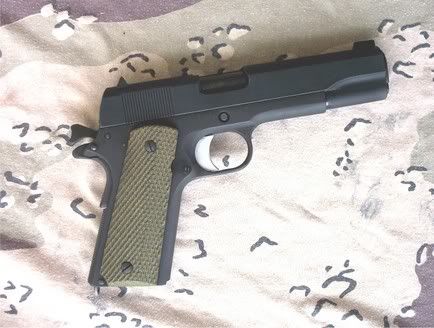 Bobbed/smooted hammer and grip safety (note Yost "retro" rear sight):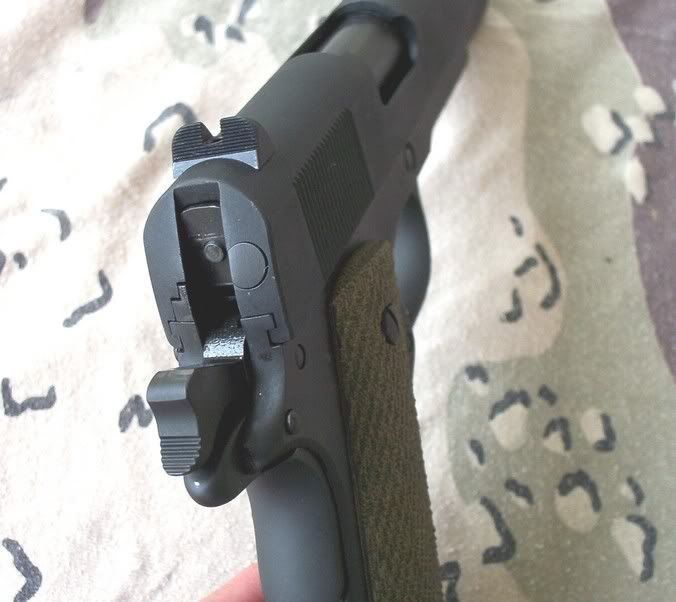 Flared ejection port cut to live eject (note flattened slide stop pin):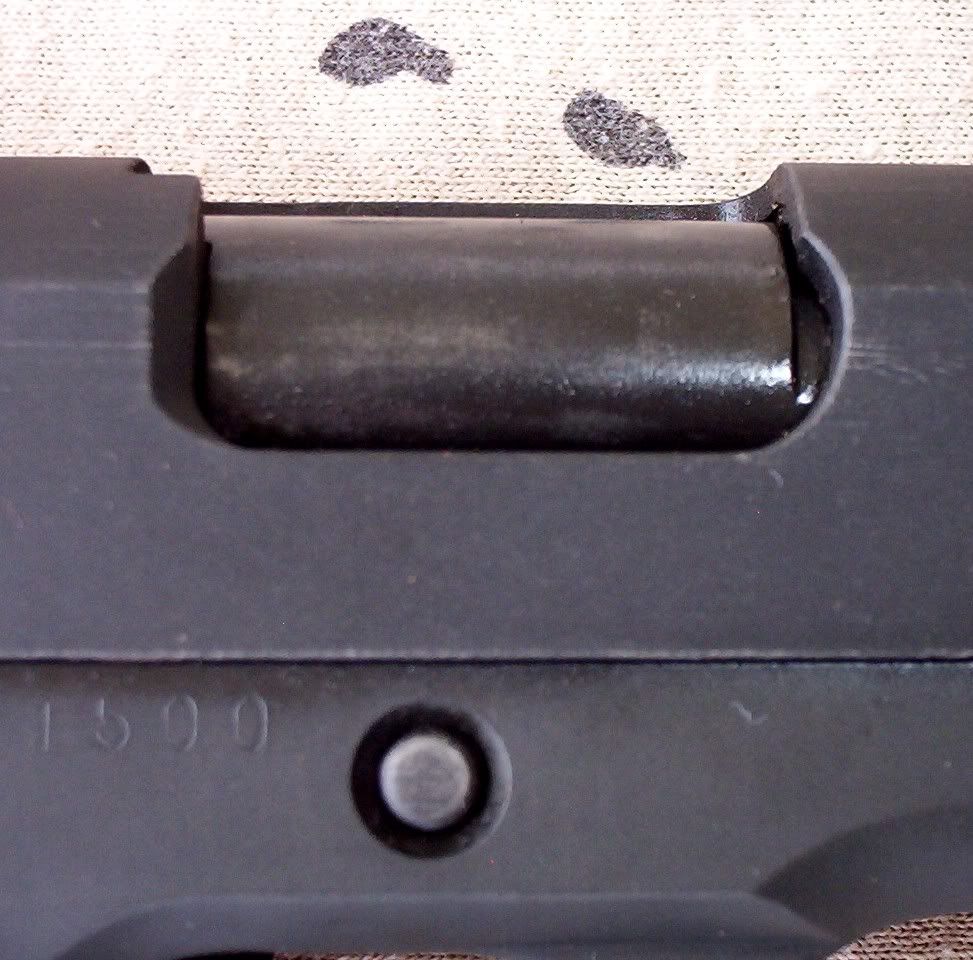 Beveled magazine well and Smith and Alexander mainspring housing: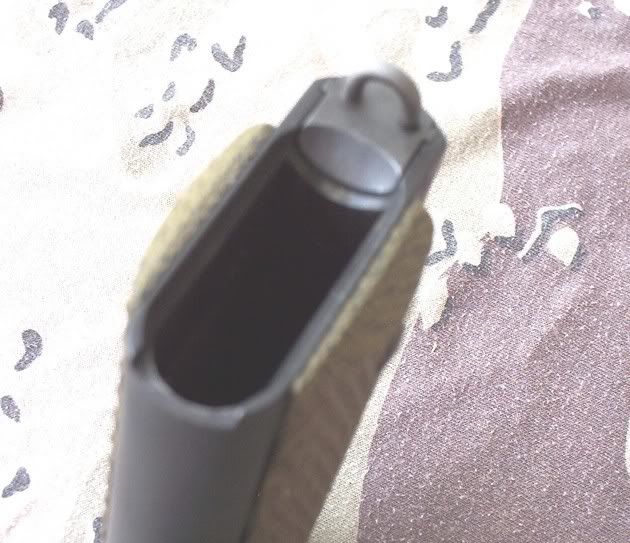 Dehorned slide and slide stop: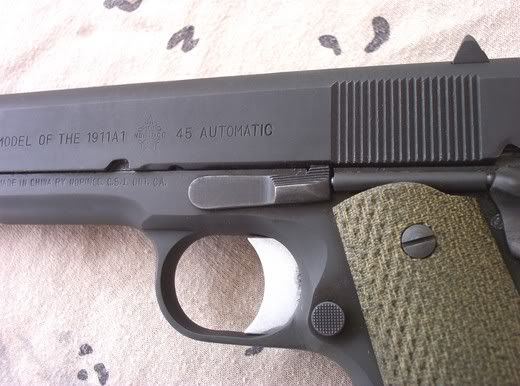 I had Virgil replace the Norinco trigger parts with good stuff. He tuned the trigger to a wonderfully crisp sear release.
Nice job, Virgil! Thanks!