Well the wait is over. Here's what she is.
Talon 2 bobtail
strong side safety only
checkered front strap and bobtail
Heine strt. 8 night sites
serrate rear of slide to match
no slide markings
std. barrel and guide rod
flush barrel w/ bushing, crown, and bevel bushing
bevel bottom of slide 1/16 about double their norm
flush slide stop and recess frame
Ed Brown Beaver tail
Greider mid length trigger
black slide
gun metal gray frame
Alumagrips
The first pic is to show the difference in frames. The talon 2 is much softer as in rounded and there is a relief at the top of the front strap behind the trigger guard.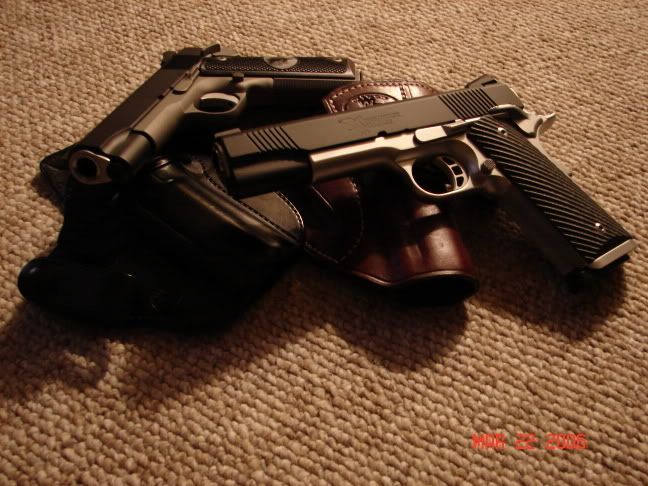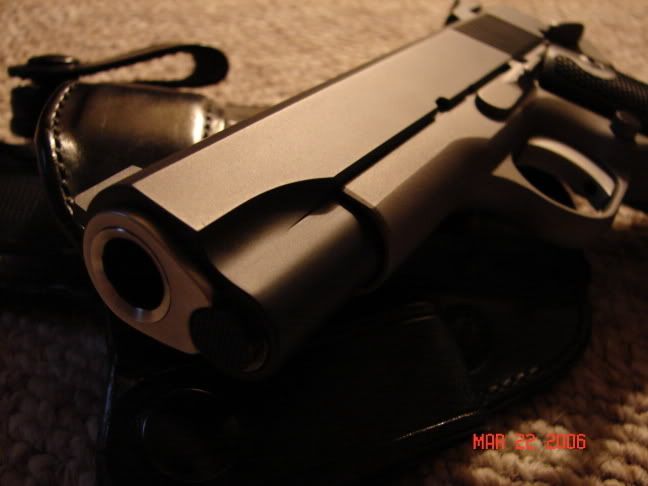 Artsy