Got it for $238 on gunbroker...haha. She shoots fairly good, but was ugly as can be with new parkerization, 10 round mag, and Pachmayr grips.
Before: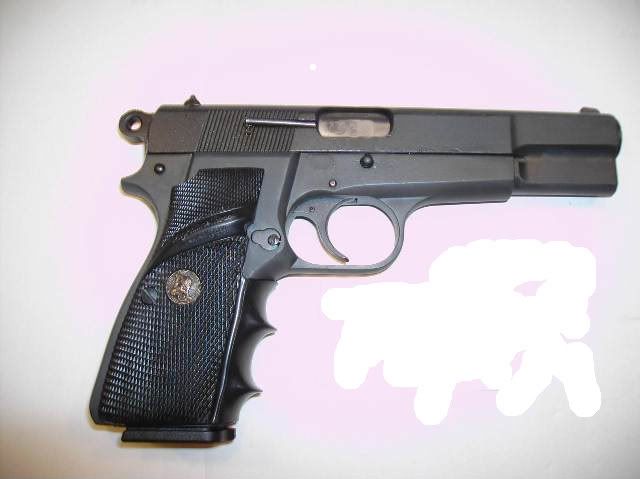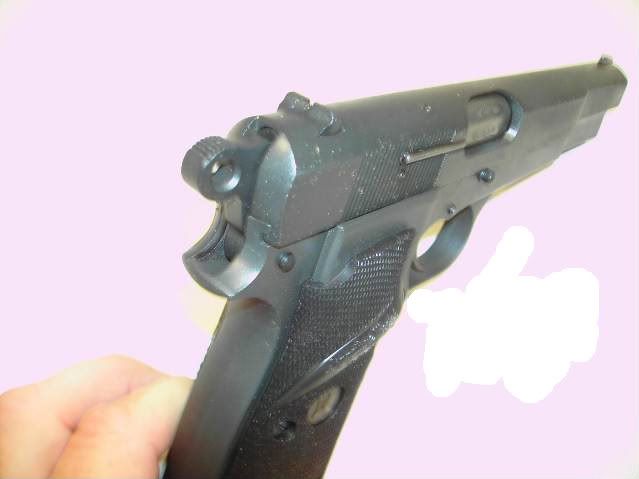 Factory Browning grips BEFORE:
And after 2000 grit sandpaper, steel wool, files, 800 grit sandpaper, new Mecgar mag, hammer, and two flavors of RIT dye...here it is: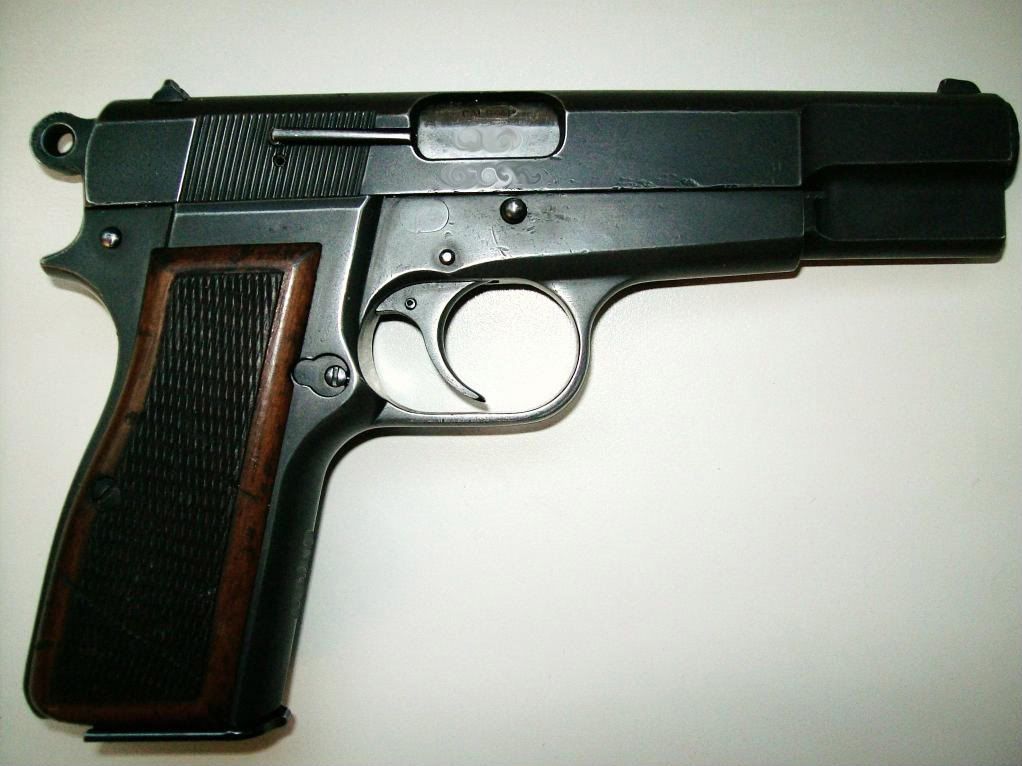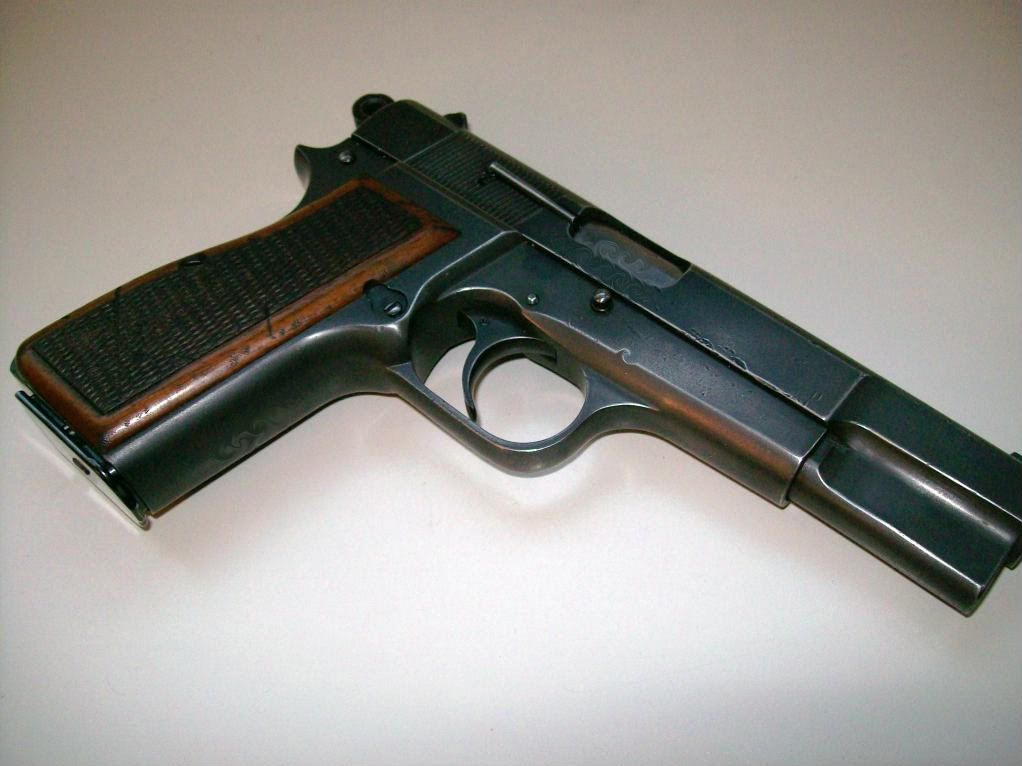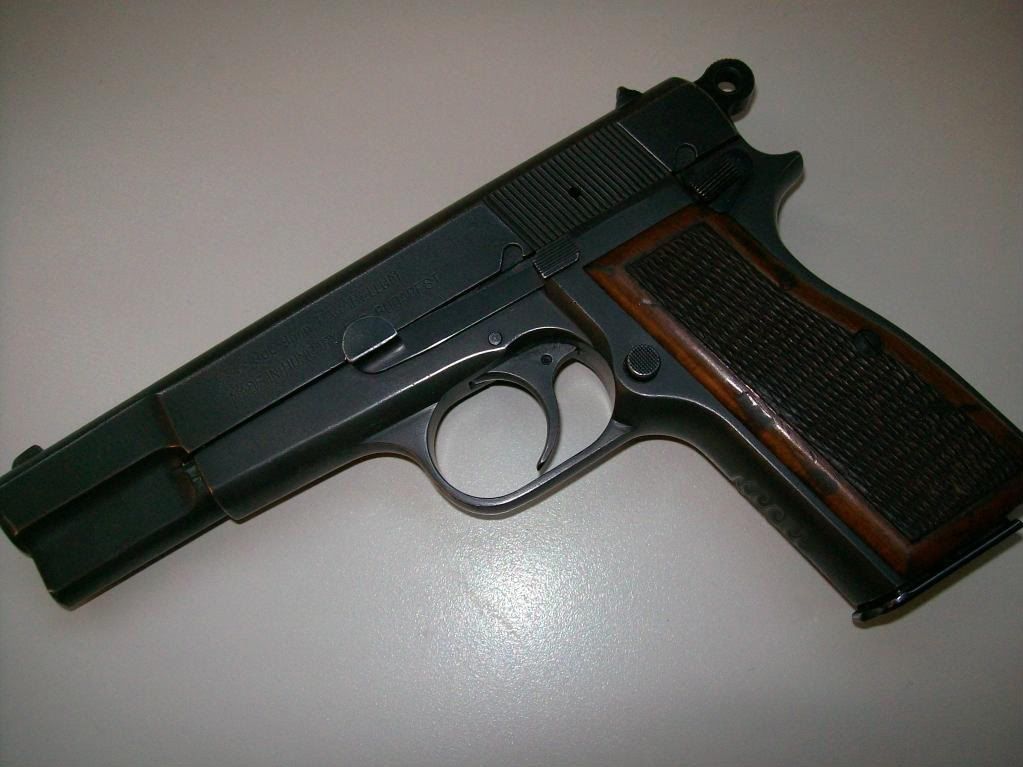 I got some adjustable sights that I'm going to put on it when I get around to it...should look pretty cool. I'm going for used and abused 60's match gun look...
So what do you think?