OK, so perhaps it is blasphemy... but I am a cheap bastard when it comes to some things. And I like to tinker...
the USP 40 V1 has been my trusted sidekick for close to 15 years, it will feed anything and has kept on running in conditions where other pistols literally locked up and quit...
But I wanted higher capacity... the 13 round mags are ~$30, the 16 round expert mags are ~$65 and the "big boys" are ~125 - OUCH
Yet those Glock shooters have those KCI mags... call it size envy...
Enough mindless babbling, the pictures, they show an unmolested KCI 28 rd mag, the guinea pig and an HK factory mag for comparison. Yes, the work is crude, it was done with a hobby knife, sand paper and a wood carving tool.... late at night
Rear of mags, showing a relief cut down the center of the KCI mag. I sprayed the mag with khaki Krylon to check for areas of contact, this as one. While the HK mag shows no such relief, you can see the corresponding drag mark on the HK mag. The relief cut made all the difference in making the KCI mag work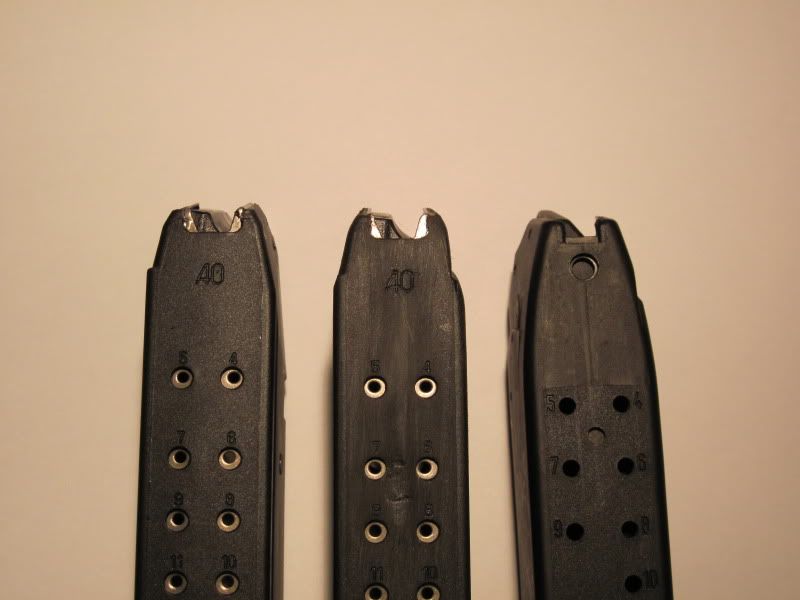 The left of the mags, main items are removal of some of the material on the "ledge" on the back of the KCI mag and the relief cut as found on the HK mag. Also, additional relief for the slide release is needed and the follower will NOT engage it - no lock back on empty (right now)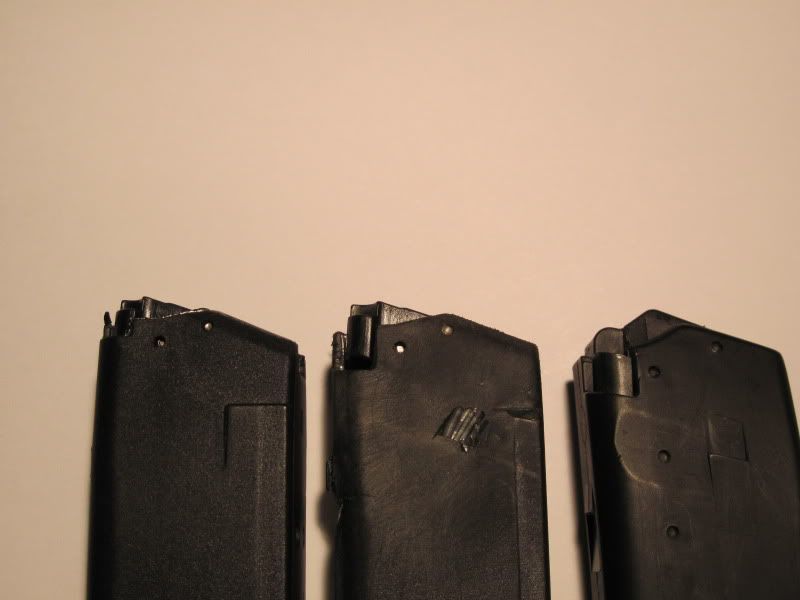 The right of the mags, this is the most labor intensive area, where the largest amount needs to be removed. Took a lot of trying and fitting, plan to clean it up with some filler to remove some of the deep scratches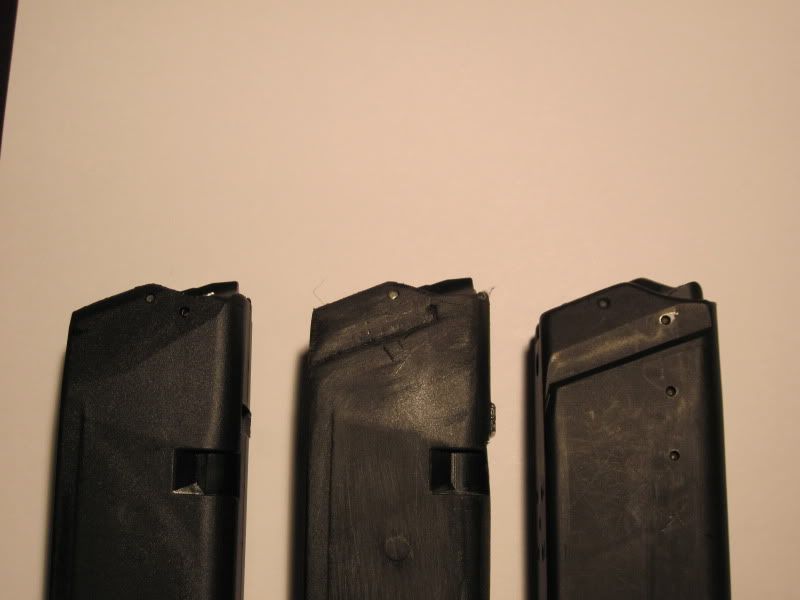 The front of the mags - it was necessary to "taper" the area under the mag catch shelf. The USP uses a small tab, ironically it is located almost exactly where the hole in the KCI mag sits. I took a small piece of plastic (floor plate from a G27 mag that I no longer own...) cut it to size and it actually fit the hole so well, it would still in place as is. I added some epoxy on the back and sanded it down a bit - it was a hair too thick and would not allow the mag to drop free. Yes, the mag now drops free...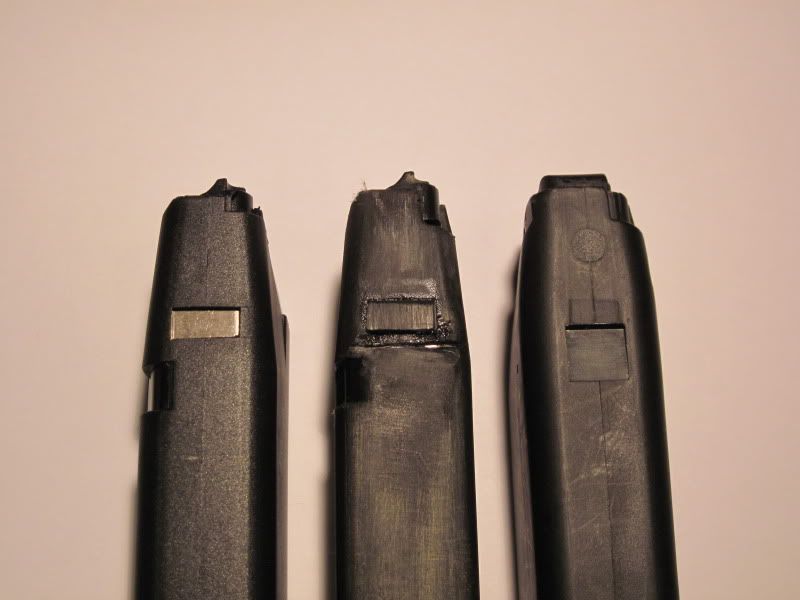 What it looks like in the USP - it runs like a top, I ran a mix of Golden Sabre, Fed HydraShock and Hdy JHP and it ran without a hiccup...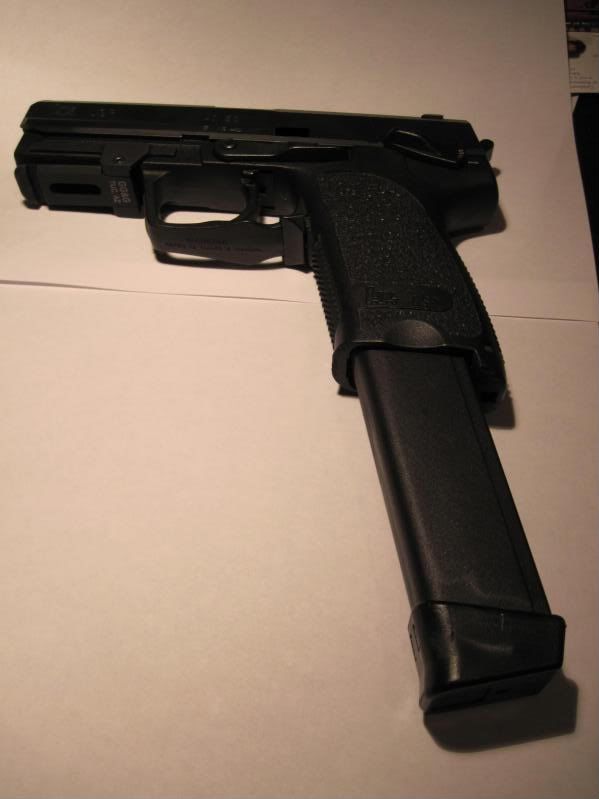 Not the prettiest work, but I spent $33 on the mag that would have cost $125 for an HK version...