---
Good luck, it may take a few purchases to get the right one for your body.
---
No kidding...here are a few of the holsters I use JUST for the G19/32/23 series:
I've used most of the holsters mentioned in this thread. For 1911s, there's probably not a better rig than the versa max, but it was too thick for me with the Glock. Same with Greg Kramer's stuff.
Thin is in when wearing the G-Lock. Here's a behind view of Galco's NSA:
...and here's the same view of Comp Tac's best rig (IMHO):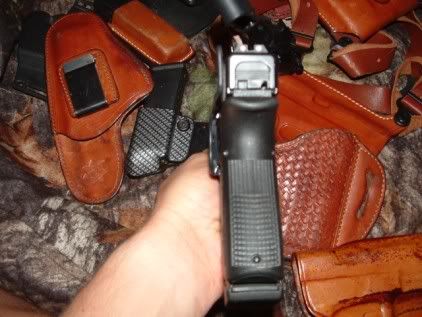 More important than the holster, though, is the belt. Buy a good double thickness belt, and you can conceal almost anything comfortably.
Good luck!