I've got one, but I didn't like it too much. Of course, it was probably just the "purist" in me wanting to revert it back to its "authentic" look!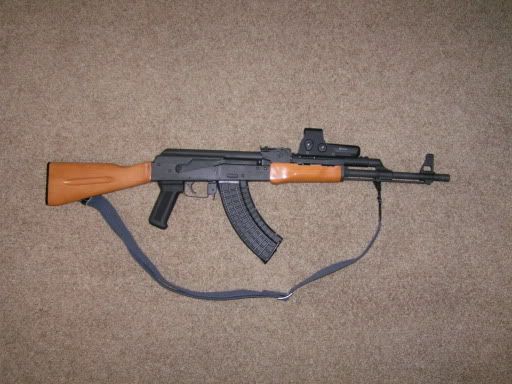 It was also sitting very high on the rifle, and it was difficult to get a good cheek/chin weld with it. Accuracy suffered. I switched to an Aimpoint clone, to see if I would prefer it sitting lower than the Eotech.
I didn't like that optic to begin with. The 'on' switch was mushy, and the mount wasn't low enough. To get what I REALLY wanted would have cost $350 MORE than what I spent already.
That rifle now looks like this: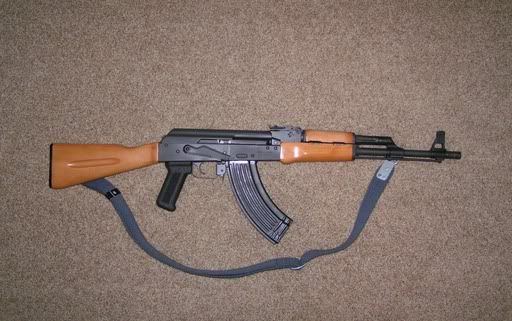 Neither my AKMS-47, nor the AK pictured have a side scope rail, so if I want an optic, it's got to be with the Ultimak. Who knows, I might try it again.
At the time, I wasn't really shooting that AK in action sports or courses of fire, so the optic was mainly a gimmick. Now that I'm running them in action shooting situations, the optic might find its way back onto the rifle, or perhaps onto my underfolder.
I just hate to take off nice wood stocks for a black piece of aluminum! That Bulgarian birch wood looks SO much nicer.
Here's my underfolder. It's got a 3-point sling on it.
I'm already looking forward to NEXT month!
*by the way, these are all personally owned. The dept issues a Mini-14, which I detest.